In digital development news, Netflix (NASDAQ:NFLX) has seen a strong trading day on Wall Street thus far. The company's stock is currently up 7.59% at $92.72. This uptick comes after the firm announced an exclusive licensing deal with Disney that would allow Netflix users unprecedented access to the company's catalog of music. Many investors view this move not only as a sign of strength but a point of differentiation that will elevate the Netflix (NFLX) franchise tremendously. Even as Moody's has downgraded the stock, it continues to show a strong performance in trading. Netflix has emerged as a cable and video rental competitor as it allows users to stream and download movies directly from its platform.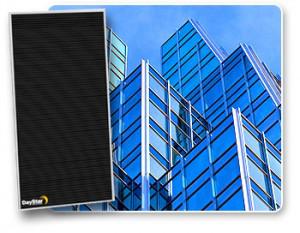 In technology news, Day Star Technologies (NASDAQ:DSTI) is posting a tremendous day of trading. The company is currently up 72.15%. This robust increase comes on the heels of news that former New Mexico governor and Presidential candidate Bill Richardson has joined the Board of Directors. News of this new member, sent the stock shooting up throughout the day as many investors view the move as a step in the right direction for the growing company. Day Star Technologies (DSTI) specializes in thin film deposition products for solar photovotalic products.
In pharmaceutical news, Charles River Laboratories (NYSE:CRL) is not having a good day of trading at the market. The company's stock is currently down 8.70% at $35.88. The company recently announced its 2013 financial guidance earlier today. Lukewarm reception from the financial announcement mixed with skepticism of a solution to the looming fiscal cliff crisis have kept this stock slightly down in trading on Wednesday. The firm is coming off of a net profit margin of 8.03% in the third quarter of this year. Charles River Laboratories (CRL) specializes in the early stage drug discovery and development process. The company is based out of Wilmington, Massachusetts.
In energy news, Colbalt International Energy Corp (NYSE:CIE), a Houston, Texas based oil company has seen better days on Wall Street. The company's stock is currently trading down 7.98% at $25.26. This comes after the firm announced that it will be selling $1.2 billion in convertible senior notes that are due in 2019. This news sent the stock downward as many view the move as a sign of weakness for the firm. The company posted a return on average equity loss of 6.59% and a return on average assets of 5.80%.

Growth Equities (http://s.tt/1wKx7)
Disclosure: I have no positions in any stocks mentioned, and no plans to initiate any positions within the next 72 hours.