Investors Bancorp Inc., the holding company for Investors Bank, and Roma Financial Corporation (NASDAQ:ROMA), the federally-chartered holding company for Roma Bank, announced a merger agreement under which 100% of the shares of ROMA will be converted into Investors Bancorp common stock. Each outstanding share of Roma Financial common stock, including shares owned by Roma MHC, will be converted into 0.8653 shares of Investors Bancorp common stock upon completion of the merger. The transaction is valued at $15.00 per Roma Financial common share based on Investors Bancorp's average closing stock price for the ten-day trading period ending on December 18, 2012. Read more on the story here.
Roma Financial Corporation operated 26 branches and had assets of $1.84 billion, deposits of $1.49 billion and stockholders' equity of $218.8 million.
No wonder then that the stock zoomed to kiss $15.24, up an eye-popping 64% on volumes more than 20 times the daily average.
In other M&A activity, Eloqua Inc. (NASDAQ:ELOQ) climbed more than 31 to $23.54 on reports that Oracle would be buying out the cloud-based marketing automation platform in a deal valued at $871 million, or $23.50 per share. Nearly 4 million shares of the company changed hands as traders frantically jumped in to make the most of the deal.
Eloqua Limited provides on-demand revenue performance management software solutions for businesses. The company offers Eloqua Platform, a SaaS (Software as a Service) solution that combines the features and functionality Marketing Automation Platform with capabilities of Revenue Suite, and is supported by professional services.
In the hardware space, Uni-Pixel Inc (NASDAQ:UNXL) cooled off from its earlier highs as it trade down by nearly 13% at $11.60 on news that Carlo Plc was suing the display maker in a UK court.
Uni-Pixel, Inc. delivers performance engineered films to the display, touch screen, and flexible electronics market segments. It offers finger print resistant and hard coat protective cover films for various touch enabled devices. The company sells its films under the Diamond Guard brand, as well as under private labels to original equipment manufacturers.
Shares of Amicus Therapeutics Inc lost nearly half their value as the stock plummeted to $3.15, down 45% or $2.61, on a volume of close to 6 million shares. The company announced disappointing trial results for its drug Amigal. Six-month data from the study showed Amigal did not significantly cut down the amount of a particular type of fat in kidney blood vessels found in patients suffering from Fabry disease, as compared to a placebo. Click here to read more.
Amicus Therapeutics Inc is a biopharmaceutical company which engages in discovery, development and commercialization of orally-administered, small molecule drugs for the treatment of lysosomal storage disorders and diseases of neurodegeneration.
Overall, the stock market traded sideways on Thursday investors kept an eye on 'fiscal cliff' negotiations even at the cost of ignoring some positive macro economic data.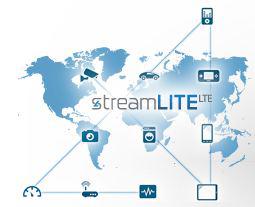 Sequans Communications S.A. (NYSE:SQNS) informed the market that it had received a huge order for powering LTE devices to be used in the coming phase of China Mobile's public trial of TD-LTE technology in China. The 4G chipmaker elaborated that two of its partners, Nationz and Primemobi, had won contracts from China Mobile after a lengthy qualification process whereby numerous leading local and international chip and device makers underwent deep technical evaluation conducted by China Mobile and China's Ministry of Industry and Information Technology (MIIT). Follow the story here.
The market responded boisterously by pulling the stock up more than 14% at $2.60.

Growth Equities (http://s.tt/1xvnp)
Disclosure: I have no positions in any stocks mentioned, and no plans to initiate any positions within the next 72 hours.