In financial news, Liberty Interactive (LINTA) is having a strong trading day in the market. The company is currently up 9.03% at $65.32. Liberty Interactive Group is an Englewood, Colorado based company that specializes in funding digital commerce startups. One of the company's most well-known companies is QVC which has made great strides this year to incorporate its products into holidays and events such as New York's Fashion Week.
In automotive news, American automaker Ford (NYSE:F) has posted a good showing. The company's stock is currently up 4.55% at $12.40. This uptick in the stock comes after the firm's recent hybrid model the C-Max has achieved robust sales numbers thus far this year. In just two months the car has sold 8,030 units making it the company's fastest selling hybrid car thus far. Ford Motor Company (F) is an American automobile manufacturer that has existed for many decades. After falling on hard times in 2008, the company has made great strides and has elevated to the forefront of the automotive industry.
In pharmaceutical news, Celsion Corporation (NASDAQ:CLSN), a maker of oncology drugs has seen decent gains in its stock during Monday trading. The company is currently trading up 12.80% at $8.46. The company has generated a tremendous buzz on positive anticipation from their upcoming drug ThermoDex Drug. The treatment which has been developed to treat primary liver cancer has undergone Phase III results. Celsion Corporation (CLSN) has announced that it will release the Phase III results at the end of January. News of the announcement sent the stock sharply up.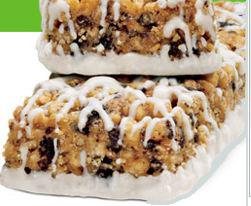 In healthcare news, Herbal Life (NYSE:HLF) has traded slightly down on Monday. The company is currently down 4.44% at $25.87. The company made headlines when it announced that it would be retaining the strategic advisory services of Moelis & Company. News of the strategic partnership produced mixed feelings on the market. Herbal Life (HLF) is a global network marketing firm that sells fitness products, supplements and energy products. The firm posted a net profit margin of 11.58% and an operating margin of 15.82% in the third quarter of 2012.
In social media news, Facebook (NASDAQ:FB) has posted a modest gain in trading. The company is currently trading up 2.55% at $26.92. The company has faced a difficult week that has sparked outrage by many of its users. The firm recently announced a series of Instagram policies that implied that the firm would sell people's photos without compensation. This news prompted a class action lawsuit. Facebook (FB) is social networking tool that has moved to the forefront of the social media industry.

Growth Equities (http://s.tt/1xGjF)
Disclosure: I have no positions in any stocks mentioned, and no plans to initiate any positions within the next 72 hours.