DK Solar Company Ltd. (NYSE:LDK), the Chinese solar product major entered into an agreement with Shanghai Qianjiang Group to sell its loss making LDK Anhui asset for RMB 25 million which is around $4.01million.
The Anhui unit had long been underperforming and was on a path to insolvency. It had negative net assets of nearly $54 million while the balance sheet had a huge $485 million debt. The asset-to-liability ratio was 107%. Read more on the deal here.
Shares of the company rose significantly by more than 24% to touch $1.97 as the market cheered the sale.
Overall the solar stocks were doing well as Trina Solar Limited (TSL) also moved up by $0.95 or 21% to trade at $5.43 on massive volumes of nearly 8 million shares. The rally was triggered by SunPower's $2.5 billion deal with MidAmerican Solar, indirectly owned by Berkshire Hathway and Warren Buffet. Read more on the deal here.
Trina Solar Limited is another Chinese solar products maker, founded in 1997 and headquartered in Changzhou in China. TSL, like LDK, makes and sells photovoltaic (PV) modules worldwide.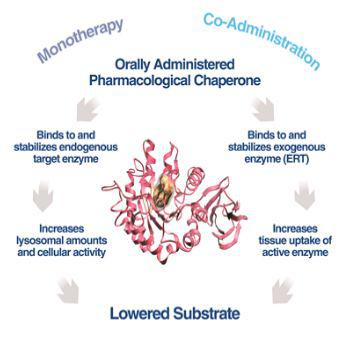 In the biotech space, investors in Amicus Therapeutics Inc. (NASDAQ:FOLD) had a bit of a respite after the mauling of last week when its key drug, Fabry, disappointed; as the stock rose nearly 17% to trade at $3.32 on a strong volume of more than 3 million shares.
The company has ambitious ideas of assisting proteins in reducing cell stress and enhancing cellular function by developing small molecule drugs which selectively bind to the target protein, enhance the stability of the protein, help it fold into the three-dimensional shape, and thus help protein activity. Its drugs are to be used for the treatment of lysosomal storage disorders and diseases of neurodegeneration.
In the telecom space, Allot Communications Limited (NASDAQ:ALLT) plummeted by more than 24% as Oppenheimer & Co. said the Israel-based maker of network products which track wireless traffic is likely to report fourth-quarter sales and profit below average estimates. Read more on the story here.
The stock was trading at $13.78, down by $4.50, on volumes more than 12 times the daily average.
Also in the technology space, Procera Networks Inc. (NYSEMKT:PKT) is a company which provides intelligent policy enforcement solutions based on deep packet inspection technology that enable mobile and broadband network operators and entities to manage private networks. On Thursday, the company stock was trading significantly down by 10% as it reached $17.45, down $2.09 in intra-day trade.
Also on Thursday, Stage Stores Inc. (SSI) reported that total sales for the five week December period ended December 29, 2012 increased 5.0% to $287 million from $273 million in the prior year five week December period ended December 31, 2011. Comparable store sales for the December period increased 2.7%. For more details, click here. The market though, was not impressed as the SSI lost more than 9% to trade at $22.47, down $2.32 for the day.
Stage Stores, Inc. operates department stores and off-price stores in the United States. It operates department stores under the Bealls, Goody's, Palais Royal, Peebles, and Stage names that offer brand name and private label apparel, accessories, cosmetics, and footwear for the family.
Related articles

Growth Equities (http://s.tt/1y859)
Disclosure: I have no positions in any stocks mentioned, and no plans to initiate any positions within the next 72 hours.