The Booming CBD Market Might Soon Get Some Positive Regulatory News
Please Note: Blog posts are not selected, edited or screened by Seeking Alpha editors.
Seeking Alpha Analyst Since 2020
Editor at TechLoot. Fintech freelancer writer and a digital evangelist. Crypto investor. Online entrepreneur. Contributor to a wide range of finance and technology-focused publications.
Summary
The US CBD market has been booming despite the uncertainty over the regulatory status of the substance at the Federal level.
The FDA, however, looks poise to start clarifying its enforcement stance within the coming months.
There's also a chance that CBD firms might not have to contend with strict controls on THC content in their products for much longer.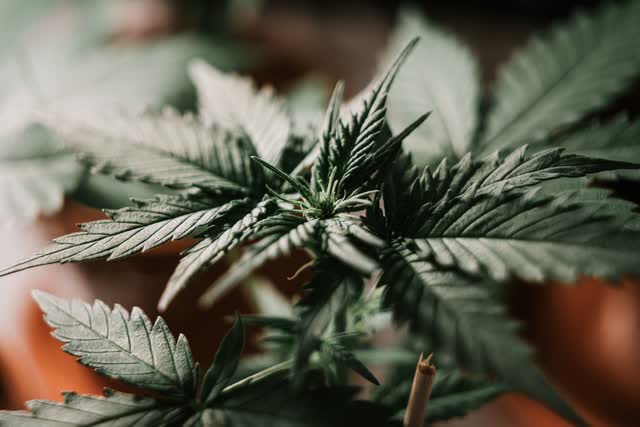 In recent years, the market for cannabidiol (CBD) products in the United States has grown by leaps and bounds. At first considered a fringe health supplement, it has now become a go-to solution for people with myriad health and wellness concerns. The trouble is, there's been uncertainty surrounding the ultimate regulatory fate of CBD as federal authorities have debated how to view the booming new industry.
The fact that no real action has happened up until now is mostly due to the relative lack of hard data about CBD and its effects. And yet the market has grown steadily anyway, since the 2018 Farm Bill legalized the industrial production of hemp and allowed for mass production of CBD-related products. That lack of clarity has prevented some – but obviously not all – investment in the CBD industry, as potential market entrants sit on the sidelines and wait for regulators to issue some specific guidance on the subject.
But now there's some reason to believe that there could be some forward motion on the regulatory front, which might allow the industry to flourish even further. Here's what's happening and what might come next.
FDA Enforcement Policy Forthcoming
Although the 2018 Farm Bill made it fairly clear that the FDA was going to have to step up its oversight of the CBD industry as it began to grow, the agency was unusually slow to take action. So far, their attempt at keeping CBD firms in line has amounted to sending an average of 13 warning letters per year to CBD companies that have been found in violation of the FDA's requirements surrounding the advertisement of health supplements or regarding the level of CBD contained in their products.
And on that front, they've been somewhat successful at pushing the industry to adopt more stringent testing routines and higher advertising standards. High-end CBD firms like Organic CBD Nugs have partnered with accredited 3rd-party laboratories to certify the content of the products they sell, and most other companies have at least cleaned up their advertising practices to avoid making unsubstantiated claims.
But all along, the FDA was working to build a long-term framework for regulatory oversight of CBD. That effort took a big step forward at the end of July, as the agency submitted a draft of its proposed Cannabidiol Enforcement Policy to the Office of Management and Budget (OMB) for review. As the submission to OMB is the last step before a public release, that means the CBD industry might see a significant clarification of FDA oversight by the end of the year.
The Worst-Case Scenario
Now, it's possible that the forthcoming enforcement policy won't turn out to be good news for CBD firms. For example, the FDA could decide that CBD isn't permissible as a dietary supplement, or they could set the daily dosing limits so low as to render many existing products illegal. Those outcomes, however, don't seem likely given the agency's prior statements and actions on the subject.
What's more likely, however, is that the FDA's new guidance will fail to lift its restrictions on the use of CBD as an additive in foods and drinks. They have remained in place since the FDA approved a CBD-derived epilepsy drug called Epidiolex, manufactured by GW Pharmaceuticals PLC. That classification of CBD as an investigational new drug is a significant hurdle keeping many big food and beverage players out of the market. And unless the FDA reverses course, the CBD industry will still be operating outside of the mainstream, prevented from making additional product lines with mass-market appeal.
The THC Question
And of course, the real elephant in the room in the CBD market is the federal laws surrounding THC, which is a component of many CBD products (although at a much lower level than in cannabis). But that's another part of the picture that might see some clarification soon. That's because the US House of Representatives is advancing a bill that would remove marijuana (and therefore THC) from the federal controlled substances list.
Although the bill still has a long way to go before becoming law, the change would be a blessing in disguise for the CBD industry. That's because the rules surrounding THC in their products would be far simpler than they are today – removing the need to adhere to strict content limits to stay within current law. That would not only allow for more product innovation but would also reduce overhead for the industry at large.
What Comes Next
The developments covered here mean that there's a high likelihood that the CBD industry is going to find itself in a different – and better – place with regard to regulation in the US, maybe as soon as early 2021. If the FDA guidance turns out to be helpful, or at least benign, it will ease the fears of many in the industry as well as many investors weighing whether or not to go all in. And on top of that, the possible removal of marijuana from the controlled substances list would likely fuel a second boom in the CBD space that could come to eclipse what we've seen so far.
So, although there's still plenty of uncertainty in the CBD market right now, the potential for positive news should be high enough to get the attention of market fence-sitters. In the end, these next few months could represent the last chance investors have to get into the booming market before it goes fully mainstream. It's still not a smart play for the risk-averse – but there's reason to believe that there may never be a better time for investors to consider their options and add some CBD-related assets to their portfolios.
Seeking Alpha's Disclosure: Past performance is no guarantee of future results. No recommendation or advice is being given as to whether any investment is suitable for a particular investor. Any views or opinions expressed above may not reflect those of Seeking Alpha as a whole. Seeking Alpha is not a licensed securities dealer, broker or US investment adviser or investment bank. Our analysts are third party authors that include both professional investors and individual investors who may not be licensed or certified by any institute or regulatory body.