How To Invest Your Legal Settlement To Make It Last
Please Note: Blog posts are not selected, edited or screened by Seeking Alpha editors.
Summary
Balance dividend and long-term investments.
The less you need to pull out, the longer your investments will last.
Bonds are for immediate income.
Invest intech for long-term growth.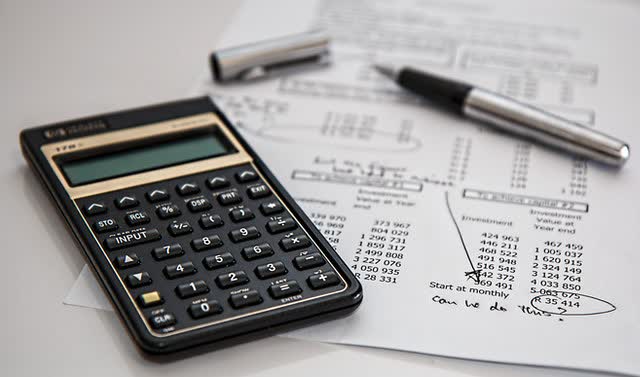 Settling a lawsuit can feel like a tremendous relief. At the same time, suddenly winding up with a large financial settlement can also feel confusing. What should you do with this money?
The best way to make your newfound money last is to invest it -- but with so many options, it's difficult to know what to do specifically. In this article, I'll help you explore your financial options following receipt of a large settlement.
How to Balance Your Portfolio
When you're looking for stability, you want a wide range of stocks. You need your long-term investments, your dividend stocks, and a few bonds to round things out. For a basic rundown on how to divvy up your investments, check out this article by Forbes.
A good rule of thumb is that if you're looking for more income now, invest more heavily in bonds and dividend stocks. If you're looking for more long-term growth potential, go to a stock-heavy portfolio.
Top Long-Term Stocks
The stock market is the tried-and-true method to get the best returns from your investments, as long as you invest in the right companies.
When it comes to finding the best long-term stocks, right now, it's all about the tech. The top five tech stocks, Apple, Amazon, Microsoft, Alphabet, and Facebook, make up 22.7% of the S&P 500. That's for a good reason. The growth potential for tech is fantastic, and COVID-19 has only made the shift to tech more pronounced.
Amazon (AMZN)
Name an industry, and Amazon has a foothold in it. Healthcare, grocery, government, cyber, and of course, commerce. And many of those industries have tremendous growth potential, with the current big thing being Amazon Web Services. This service is cloud computing, the Internet of Things, analytics, gaming, and more.
If you're looking for a long-term growth stock that's safe and will give you great returns, look no further. The only downside is that Amazon doesn't offer any dividends, so if you're looking for a little bit of money to live off of now, Amazon isn't going to help you.
As you've probably heard, Apple recently completed a stock split. That makes it a unique opportunity to buy some shares while they're cheap. And just like Amazon, Apple has terrific growth potential. With cloud services taking off, and a rabidly loyal customer base, Apple is safe and dependable for long term growth.
A Non-Tech Stock to Watch
Maybe you don't buy into the tech hype. Perhaps you're a little bearish. There are good retail investments, even amidst a pandemic. One that you shouldn't overlook is Home Depot.
Home Depot (HD)
More time at home means more home improvement projects. Furthermore, as more people realize they can complete those home improvement projects themselves, the less likely they will be to hire someone else to do it for them in the future.
Home Depot doesn't offer a phenomenal dividend rate – but 2.23% is nothing to sneeze at when you consider the growth potential.
Still Want More?
Seeking Alpha provides a list of all the top-rated stocks. Check out their continually-updated list of Top Rated Stocks.
Top Dividend Stocks
When you're looking for a balance of future growth and income now, dividend stocks can be a great way to go. But the key is finding dividend stocks that will both gain in value and provide excellent rates of return. The good news is that they're out there.
AbbVie (ABBV)
It's an outstanding pharmaceutical dividend stock that has tremendous growth potential. AbbVie currently has a dividend rate of 5.14%, making it one of the higher paying dividend stocks. Additionally, before COVID-19 took hold of the market, AbbVie had completed an acquisition of Allergan, giving it a rare blend of growth potential and dividend payouts.
British American Tobacco (BTI)
It's one of the biggest dividend stocks on the market. Their average dividend rate is just under 8 percent, and tobacco has historically been recession-proof. For a pure dividend stock, you're not going to beat the rates that BTI offers.
Want More Great Dividend Stocks?
Every great portfolio diversifies, which means you want a wide range of dividend stocks. For a list of the top 91 dividend stocks you can buy right now, check out the Most Reliable Dividend Stocks on Earth.
What About Bonds?
Bonds can be a great way to build a passive income without taking as much risk. But you still need to know what you're doing, and unless you're at retirement age, you'll want to mix in some stocks. If you're trying to buy bonds, check out TreasuryDirect.gov for more information.
Final Thoughts
If you've won a large lump sum of money following a lawsuit, whether from working with Halperin & Halperin, P.C., or another New York personal injury attorney, you need to invest your settlement as soon as possible. Otherwise, you're wasting a good thing. With just a little hard work and time today, you can make your money work for you for life.
Seeking Alpha's Disclosure: Past performance is no guarantee of future results. No recommendation or advice is being given as to whether any investment is suitable for a particular investor. Any views or opinions expressed above may not reflect those of Seeking Alpha as a whole. Seeking Alpha is not a licensed securities dealer, broker or US investment adviser or investment bank. Our analysts are third party authors that include both professional investors and individual investors who may not be licensed or certified by any institute or regulatory body.