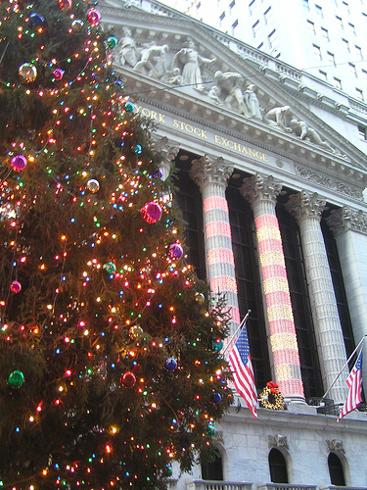 Hi Traders. I hope this holiday season has been a good one for all and that the new year will bring lots of profit opportunities!
I always try read as much of other people's work as I can and see what analysts, economists, traders and bloggers are saying. The end of the year is a great because everyone is writing summaries and it basically condenses their analysis into an easy to read high-level overview and they mostly talk about the most important events of the year.
Some of the most significant economic significant events of 2009 (in my opinion) include;
the dramatic and unprecedented boost in support from the Federal Reserve (Mr. Person of the Year himself) back in March;
the bottoming of US unemployment which I believe to be taking place right now (Nov. data shows only 11,000 jobs lost compared to an average 135,000/month for the prior 3 month period)
the beginning of the slow and painful recovery in the US housing market;
the beginning of the major rally in commodities. While oil will lead the way in the medium term, other natural resources will outperform in the longer term;
the beginning of a new monumental shift of sovereign wealth to the east (ie:Asian markets and other emerging economies.) and the subsequent bull market that these countries will enjoy for decades to come.
While I believe that emerging markets are full of opportunities, US markets still have promise. As mentioned in previous articles, smaller commodities producers are acquisition targets and are the best way to play commodities right now. There are already many public companies that show great potential for a buyout and 2010 will surely be a year of more acquisitions, mergers and IPOs.
I want to keep my summary simple and I do not have a lot of material to refer back to since this is a relatively new site.
Stay tuned for more and Happy New Year!

See the latest articles from MarketSpaceTrading.com
Disclosure:
Long natural resources.