Just as a recap:
Last Friday, after seeing BitCoin unable to hold any intraday support for long, I sounded the alarm on the 340 daily support and said to watch for 300 instead.
Today we saw the dollar index pullback, nearly reversing the gains from Friday, and we see a corresponding bounce in the price of BitCoin.
This is not nearly enough price action to take a Paul Krugman style "victory lap", as there are 4 days left in the trading week a lot of ground to cover, but it's a good indication that BitCoin is willing to fight back off of the lows.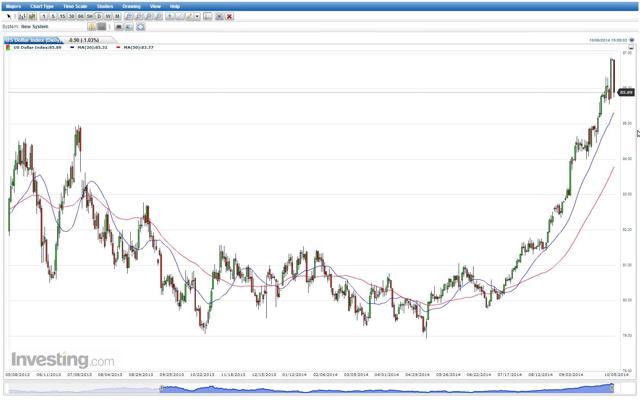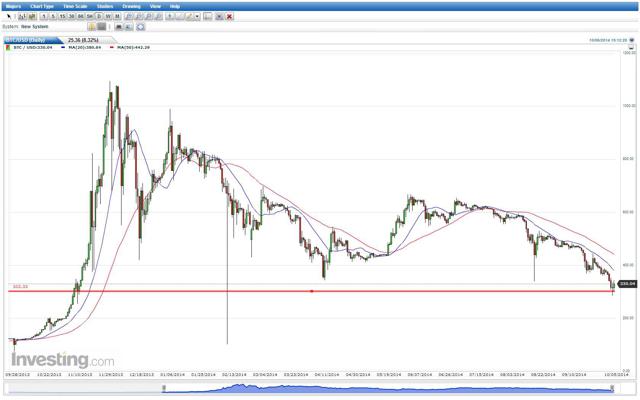 Napoleon T. Butic is the owner and CEO of Trout Payment Systems. He spent over a decade in the hedge fund industry and has been utilizing technical analysis to trade his personal account since 2009.
Trout Payment Systems is a Houston based merchant services firm focused on helping businesses accept credit cards in Houston, and is one of the first firms in the city to help businesses accept BitCoin.