March 10th, 10:00am (NYSE:ET) 
Wholesale Inventories
for January are forecasting -0.1% although the market expects a better percent of 0.1% thats up from -0.8%.
March 12th 10:00am (ET) Business Inventories are also projected higher as the market will expect a gain of 0.1% up from the prior release of -0.2%.
  


March 11th 8:30am (ET) Initial claims for 3/06 The Briefing forecast is at 445k, the market expects 460k down from last weeks prior claims of 469k.

 
 
 


March 12th 8:30 (ET) Retail Sales for February are forecasted lower at -0.2% down from 0.5%. Retail Sales (ex-auto) forecasted at 0.2% still down with a market expectation of 0.1% which is also down from prior sales of 0.6%.







March 12th 9:55am (ET) Mich. Sentiment. The market is anticipating a better
forecast at 74.0 up from prior Sentiment of 73.6.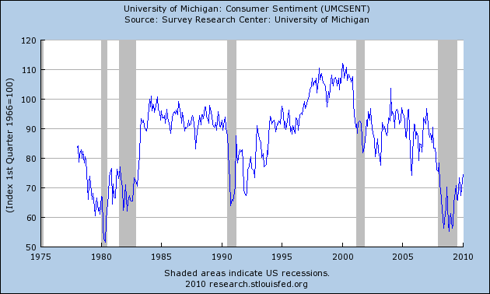 Disclosure: long (NASDAQ:WIN) long (EMC)