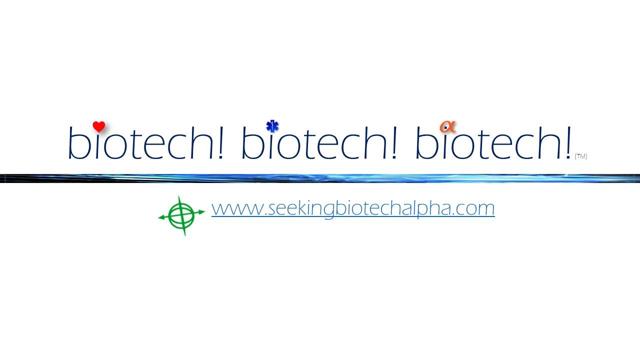 Sometimes biotech news is wonderful. Sometimes biotech news is the best and most upbeat news I read all day. Sometimes with great effort and much time and money spent biotech news is remarkable news for many people seeking solutions to specific medical conditions and aliments. Most of the TV business consultants do not understand this as they seek to discuss the more comfortable economic or stock status or the year-to-date performance of various biotech companies, most times more so than the new medicines that they are testing.
The first 2 months of 2019 have been extremely strong for many of my biotech positions. Increased partnerships, biotech mergers, ever-increasing positive clinical testing news comes every day, in most situations involving real people with real medical conditions. There should be a TV news channel dedicated to healthcare news covering biotech and medtech news and other healthcare related news. And great biotech news keeps coming every day. For once I feel that investment funds are being correctly allocated to a business sector that will bring much hope and relief to many, and ultimately be profitable for the winning companies. Not everything will succeed, and I will not have 100% success rate with all my biotech investments, but so far, I am doing just fine. 
Highlighted below are my top 8 biotech positions, the year ago comparison data is based on the 3/5/2019 stock price vs. the stock price on 2/7/2018, the date I again went "ALL IN" on biotech and medtech companies.  
ALL IN Feb. 26, 2018 1:26 AM ET
Amgen Inc. (AMGN) – my largest position is doing OK. I feel confident that they will perform well this year and beyond. Amgen has a strong pipeline and good financial management. I will add Amgen during any price declines. Amgen + 3% vs 2/7/2018. In my view, Amgen is a very underrated company.
Feb. 25, 2019 8:09 PM ET|About: Amgen Inc. (AMGN)|By: Douglas W. House, SA News Editor A Delaware jury has confirmed the validity of two Amgen (NASDAQ:AMGN) patents covering high cholesterol med Repatha (evolocumab), specifically, the antibodies that bind to a specific region on PCSK9 and reduce LDL-C ("bad" cholesterol) levels in the body.
Eli Lilly and Company (LLY) - my second largest position and one of my best performing stocks vs. YAG and Lilly continues to do well. And I am very hopeful that their recent acquisition of Loxo Oncology will bring much success. I will continue to add to Lilly if there are any price declines. Lilly + 45% vs 2/7/2018 
Lilly Announces Agreement To Acquire Loxo Oncology Mon January 7, 2019 6:30 AM|PR Newswire|About: LLY, LOXO
AstraZeneca Group plc (AZN)  – my third largest holding is based my belief that AZN is currently making good product decisions, has good financials and a strong presence in China. And I have moved all my Swiss biotech holdings/gains to AZN. Although I feel very positive regarding both Novartis ($NVS) and Roche ($RHHBY) I was very frustrated with the Swiss government tax on my once a year ($RHHBY) and twice a year ($NVS) dividends as I would then also be taxed USA taxes, basically a double tax on all dividend income from these two companies. Currently I no longer hold either Roche or Novartis. This position would change if the Swiss Tax situation changes for USA ADR holders. AstraZeneca +18% vs. 2/7/2018
14 February 2019 07:00 BST Pascal Soriot, Chief Executive Officer, commenting on the results said: "Closing the year with another strong quarter, our performance confirmed that AstraZeneca has returned to growth. Our new medicines performed particularly well across the therapy areas and the Emerging Markets business went from strength to strength. 2019 will be a year of focus on continued pipeline delivery and flawless commercial execution. The performance of our new medicines demonstrated the ability of our commercial teams to convert the pipeline into successful medicines.
Merck & Co Inc. (MRK)| – my fourth largest position and best performing stock vs YAG– I will add more ($MRK) if there are any pullbacks. Keytruda is a wonderful product and Merck is in my view the strongest biotech financially and has many great products. Merck +50% vs. 2/7/2018
KEYTRUDA is not chemotherapy or radiation therapy—it is an immunotherapy and it works with your immune system to help fight cancer.
AbbVie Inc. (ABBV) -my fifth largest position -but should be higher in rankings and in yearly stock performance– great company, great dividend, but currently my most frustrating stock, it is down vs. YAG. Many are concerned that HUMIRA® sales will be difficult to replace once patents expire. I will hold on to my shares of $ABBV as I believe this company will continue to make good decisions going forward. AbbVie -31% vs 2/7/2018, although I have had AbbVie since it was apart of Abbott, so I am not down that much vs. the current price of 3/5/2018 $78.91.  And I still own a few shares of Abbott so I am hoping AbbVie will keep going strong and go up from here – we shall see.
Johnson & Johnson (JNJ) – my sixth largest position – I believe JNJ is a great company, with strong financials and great product and an excellent pipeline. But I am disappointed with the stock value at the present valuation of $138.77 on 3/5/19. In my view it should be much greater, but I will wait and add more when I can Johnson & Johnson + 6% vs/ 2/7/2018
Janssen Announces ERLEADA® (apalutamide) Phase 3 TITAN Study Unblinded as Dual Primary Endpoints Achieved in Clinical Program Evaluating Treatment of Patients with Metastatic Castration-Sensitive Prostate Cancer
Bristol-Myers Squibb C... (BMY) & Celgene Corporation (CELG) collectively my seventh largest holding, as I own both here and equally disappointed in both stocks this year (but not in prior years). I am hoping that the combined company will be stronger and ready to compete more aggressively going forward. I like Celgene's pipeline, but not their product/project management track record, e.g. the ozanimod FDA mess up. As for BMY I like there slow and steady approach and financials, but their pipeline is weak. So, I will vote in favor of the merger – and hopefully they stay in NJ. But after all the political attacks during the last NJ Senator election season on Celgene, combined with the new NJ gov's goal to tax everyone more and tax companies even more, the new company may be better off in Bucks County PA, we shall see.
Pfizer Inc. (PFE) -my eighth largest holding – and I will add more during price declines. From everything I read on Pfizer product, product development, product partnerships and acquisitions and their focus on buy-backs and dividend increases there is nothing I do not to like about Pfizer right now. Pfizer is +15% vs. 2/7/2018. 
PFIZER RECEIVES POSITIVE CHMP OPINION FOR LORVIQUA® (LORLATINIB) FOR CERTAIN ADULT PATIENTS WITH PREVIOUSLY-TREATED ALK-POSITIVE ADVANCED NON-SMALL CELL LUNG CANCER Friday, March 1, 2019
My complete list of biotech companies that I have or have had positions in since 2010 are at my site here = https://seekingbiotechalpha.com/biotech
And I am currently reviewing adding a non-dividend biotech stock to my portfolio = Sarepta Therapeutics, Inc. 
SRPT Sarepta Therapeutics, Inc.
Sarepta Therapeutics Announces Pricing of $375.0 Million Public Offering of Common Stock Tue March 5, 2019 7:32 PM
Respectfully submitted to Seeking Alpha on 3/6/2019. My best to all in 2019.
Dan Watson
Thank you for visiting https://seekingbiotechalpha.com/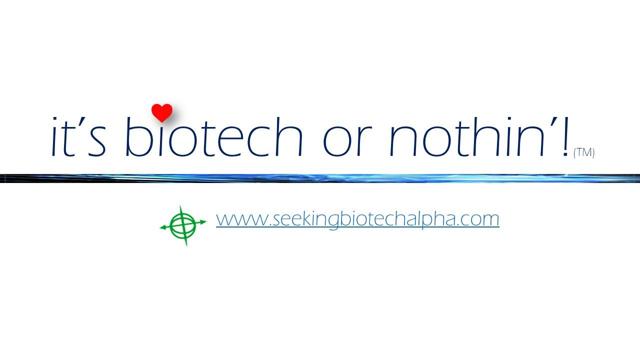 Disclosure: I am/we are long ABBV, AZN, AMGN, BMY, PFE, MRK, LLY, JNJ, CELG.
Additional disclosure: I am developing seekingbiotechalpha.com/...