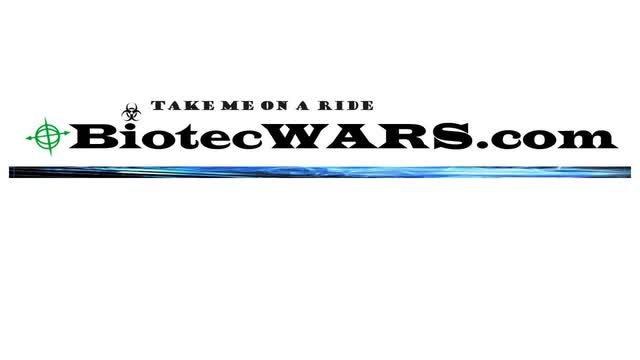 Take me on a Ride – BiotecWARS™
Based on the current events involving GameStop and the level of shorting involved there is now increased interest in both understating shorting tactics and hedge fund tactics and how it may/could/does impact specific stock pricing. This blog is an attempt to convey my perspective on how to deal with Biotech/Med-Tech shorting activity (if you are able to gain access to such data or even if you feel that high levels of shorting is occurring based on price action as I do) based on my success and failures to act during perceived increased shorting activity. Please note, these are my theories or at best, my unprovable thesis on how shorting impacts market pricing behavior. This blog can not prove and I am not making any claims to prove directional impacts via shorting tactics on a stock's price in the biotech/MedTech space. These are only my observations and actions taken with regard to specific companies in these sectors. Although I do not short stocks, I have gained a better understanding of shorting with the GameStop story, which at least is something positive from all of this.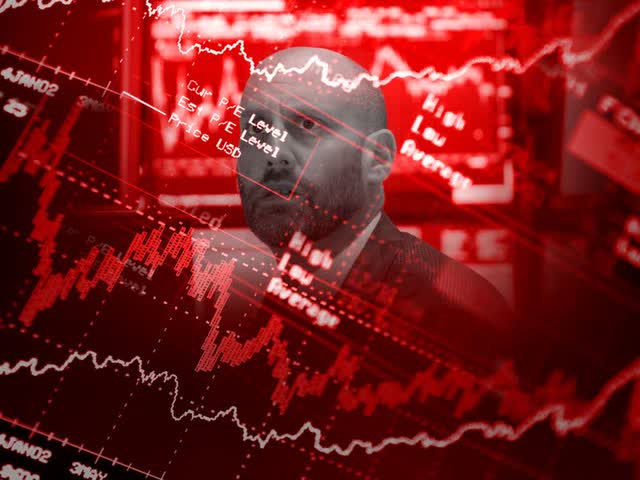 photo from Bloomberg
The GameStop Story impact  
This past week I think many of us, at least this boomer did, learn/re-learn a few things;
The initial GME evaluation by DFV/Roaring Kitty/Keith Gill is in my view brilliant and sound DD – that GME was priced too low in July/August 2020 vs. most reasonable valuation metrics 5 reasons GameStop stock (GME) is a roach not a cigar butt a la Warren Buffett & could short squeeze
Extrapolating that a short squeeze on GME was in theory possible was also a serendipitous calculation given that I believe -DFV/Roaring Kitty/Keith Gill saw that it was reasonably possible back on July 27, 2020. 100%+ short interest in GameStop stock (GME) - fundamental & technical deep value analysis
Business News media, other than a few commentators, knew what was actually happening and that what was in play on GME was in fact an excellent short term trading play on GME- which worked up to a point until it did not once RobbinHood transactions were essentially shut down. And all of this was already predicted and documented by DFV/Roaring Kitty/Keith Gill? https://twitter.com/CNBC/status/1356235111193333762
Keith Gill aka =u/DeepF***ingValue, Roaring Kitty WSJ News Exclusive | Keith Gill Drove the GameStop Reddit Mania. He Talked to the Journal. 
There is much more anger directed towards Wall Street /hedge funds and big banks in general then even I thought? There may be less anger directed at bio-pharma companies as a result as anger is directed to Wall Street.
 The GME story, although highly entertaining and interesting from both a business and cultural standpoint, was just another distraction from the pandemic. On January 29, 2021 I increased my positions in (JNJ) on a down day for (JNJ)??, when they released their findings on their vaccine. There was more coverage of GME than (JNJ) on this day???? Johnson & Johnson Announces Single-Shot Janssen COVID-19 Vaccine Candidate Met Primary Endpoints in Interim Analysis of its Phase 3 ENSEMBLE Trial | Johnson & Johnson 
Market shorter's do and can have a positive role in the markets, (e.g., exposing fraud) but I now have a greater appreciation for "Value oriented" hedge funds then I did prior to the GME story. 
Although I have a better understanding about how shorter's can achieve a collective short greater than the available float, there is something wrong about all of this and the 2 day clearing process given today's technology advancements with our markets. This should be fixed, makes our markets look foolish and more like gambling/gaming then investing.  https://squeezemetrics.com/download/The_Implied_Order_Book.pdf Stock Options Greeks: Gamma Explained - Ticker Tape   

Trade Halts - Current      Long call calculator: Purchase call options  

GameStop and the Dangerous Game of Gamma Squeezes  

Youth Gone Wild, The Swarm of Individual Traders, GameStop, Melvin Capital   

GameStop Corporation Common Stock (GME) Option Chain       Sell-Side Banks, Pressured By Hedgefunds, Restricted Global Trading In /WSB Stocks To Avoid Losses.  CITADEL ADVISORS LLC  

Media - For more a comprehensive perspective I now view other information sources from around the world and increased my viewership of Bloomberg News.  The Covid-19 coverage and news articles coming from the following sources are producing more then just 1 minute sound bites of news -   ABC News (Australia)  WION    Bloomberg Markets and Finance   Channel 4 News    South China Morning Post   DW News   Sky News   BBC News  

"OK Boomer" or even "Boomer" – does not mean anything positive now. This is the most depressing outcome of the GameStop story for me. My 13 year-old grandsons tell me that "Boomer" is used to mock people or worse.
The Shorter Advantages 
1. Shorting works best when it occurs during heavily negative news reports e.g., (JNJ) in 2018/2019/2020
First just to be clear I have long positions in (JNJ) and it is my # 3 holding in the seekingbiotechalpha portfolio.= seekingbiotechalpha.com | danwatson888's Portfolio on GuruFocus.com
It is my view that hedge funds and others who short stocks have many very smart people and have access to much more information then I could ever gain. Nor do I have the time to devote to find. In addition, I believe that hedge funds/shorters are more in sync with and have more research/contacts/insight about what is occurring in the legal affairs area of most if not all large biotech/bio-pharma/med-tech companies then the average investor. That said in all likelihood shorter's were (I have no proof) impacting (JNJ) in 2018 and in 2019 and in 2020, where most company information, earnings and product information was positive and upbeat but legal news was not. During these stock price downdrafts, I was able to at least increase my (JNJ) positions when the company was under heavy attack by state AG's, courts, and endured a lot of negative press/PR. – I blogged about this on  Sep. 18, 2019  =https://seekingalpha.com/instablog/5205071-danwatson888/5353348-biotech-wars-counteroffensive
Oklahoma judge finds Johnson & Johnson fueled opioid crisis - STAT
Johnson & Johnson reaches settlement with Ohio over opioid crisis
Johnson & Johnson ordered to pay $120 million damages in New York baby powder case
Johnson & Johnson fails to overturn $2.12 billion baby powder verdict, plans Supreme Court appeal
$INDU - Dow Jones Industrial Average  
2. Shorting works well when they predict that drug expectations are getting ahead of eventual results and challenging clinical trials e.g., (BIIB)  
When a biotech company and/or media expectations get ahead of themselves, the efforts made matter not when results are inconclusive, confusing, or vague. Such was the case with Biogen's Alzheimer's drug candidate = aducanumab
Biogen's Alzheimer's drug candidate takes a beating from FDA advisers
Biogen and Eisai Announce FDA's 3-Month Extension of Review Period for the Biologics License Application for Aducanumab | Biogen
3. Shorting works well when the news media hammers a successful company that receives confusing and/or negative news reports from the FDA on their critical products e.g., (ABMD)
In 2019 I suffered my largest loss in my investing journey on a stock/company that I fell in love with and still to this day like very much, Abiomed (ABMD). Impella®   Home page | Abiomed.com
In 2018 I was investing in both Abiomed (ABMD) and Intuitive Surgical (ISRG) Intuitive | Robotic Assisted Systems | da Vinci Robot . I very much liked holding long positions in both company's and believed in their products, ( I still like their products). I successfully bought and sold both all throughout 2018. I had heard about some challenging news reports on one of Abiomed's heart devises, in early 2019, but never thought it would be a sustained negative controversial news event. I thought this issue would be gone in a few weeks and be long forgotten. I was wrong, and about ( –$10,000) dollars later I finally gave in and moved out of (ABMD) later that year. I also reduced my positions in (ISRG), (MDT) and (ABT) at about the same time. Fighting the FDA in public is not a good way to go but not sure what other option they had here?? I was now moving my money to dividend stocks. Still not sure what the FDA was after here??
Is Abiomed a Bad-News Buy Right Now? | The Motley Fool
Abiomed Abmd Posts Upbeat Impella Smartassist Study Results - Barchart.com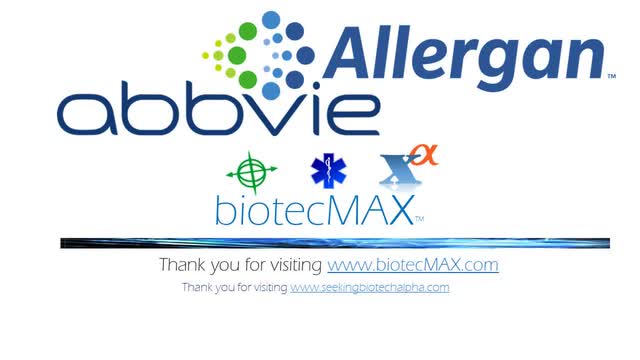 4. Shorting works well when the they think/hear/feel that a company will take-over another big company, any company .e.g., (ABBV)/(AGN) and/or a smaller company (GILD)/(IMMU) and/or when an acquisition deal is in jeopardy or is challenged (BMY)/(CELG)
As I am now mostly invested in dividend oriented Biotech/Bio-Pharma/Med-Tech stocks I have been on both sides of merger events. Sometimes I think I will win if I own both sides of the deal as I did with the BMY-CELG deal, ( I had held positions in CELG for a long time)
Bristol-Myers to buy Celgene for $74 billion in largest biopharma deal
But this deal brought out big player fights visible to all which then impacted my shares of (BMY) and the deal and the resulting confusion that was created did not help any longs. I suspect all of this confusion was not in favor of (BMY)?? Or (CELG) -Who knows all the facts here?
Bristol-Myers Squibb Issues Statement in Response to Starboard's Letter
Top Bristol-Myers shareholder comes out against $74 billion Celgene deal
The only thing I did not like about the deal as a (BMY) shareholder was the loss of Otezla® (apremilast) - a pill treatment option to (AMGN) -- As a result – (AMGN) is now my #1 position, but I still hold (BMY) shares 
Bristol-Myers Squibb Completes Acquisition of Celgene, Creating a Leading Biopharma Company
Sometimes I lose when the deal is announced while I just added shares based on the prior weeks company news e.g., (ABBV)-(AGN) deal
AbbVie Strikes Deal to Acquire Allergan for About $63 Billion
– and the (GILD)–(IMMU) deal –
Gilead Sciences Completes Acquisition of Immunomedics, Inc.
Here again, it would be no surprise that there was increased shorting activity prior to June 25, 2019 8:41 pm ET in (ABBV). (I have no proof of this). As I am sure that hedge fund shorter's are more likely to predict when a large biotech company will make a large bio-pharma acquisition, they do not even need to know much else, just that a deal is in the making. My average cost price for (ABBV) would be a lot lower had I'd known about these events too. Anyway (ABBV) is now my #2 holding- still adding when I can. But from what I do have it seems AbbVie was on the top of the Largest Short Interest in Biotech Sector at least between April 10, 2020 and May 1 2020? 
Same thing for (GILD)'s recent purchase, although I did reduce my position in Gilead when I noticed their increased cash position in 2019 early 2020 prior to the acquisition of (IMMU) and as I also was tracking (IMMU)'s med = TRODELVY™ (sacituzumab govitecan-hziy): Patient Home I do keep track of cancer meds success and sales and trial's
Where Will Gilead Sciences Spend Its Cash? | The Motley Fool
5. shorter's do well when they short small/mid-sized biotech's who are focused on their products, their clinical trials, and are without strong partners
Basically, no biotech company wants to anger any potential investor even those who bet against them. The basic mode of operation for the smaller biotech's is = "let our product results speak for themselves, stay with us". When they partner with larger bio-pharma companies with the development process they seem to have less price volatility? e.g., it is a positive when smaller biotech's partner with (SGEN) (BMY) (JNJ) (REGN) – notables below- success is not a guarantee but it seems their stock has less volatility on good news events.
Also, when a smaller biotech has a patent related/legal issue with regard to their new product(S), and when they don't have a partner, they then have legal costs and needs beyond their expertise. When Shorter's see this dilemma they will do well. e.g., (AMRN)
Can Amarin win on appeal in the Vascepa patent litigation? - Markman Advisors
It's confirmed: Amarin loses Vascepa patent appeal, putting generics defense on life support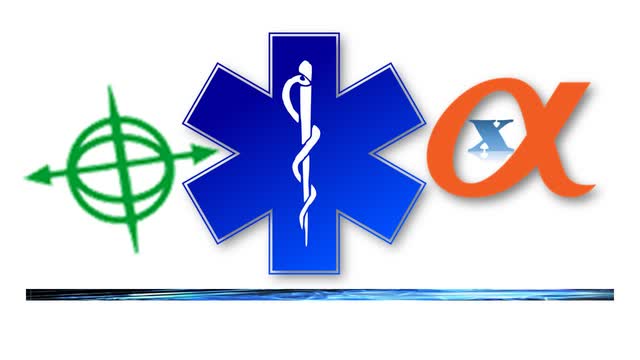 My Evaluation Process for smaller Biotech's
So, what do I look for in any sized biotech/med-tech for long position's
Product – the product performance is key, critical at all clinical stages
Partnerships – do they have them or not, and who with
Pipeline – do they have more than one product, more application potentials
Performance – are they on track with all trials, are they exceeding their own expectation's
Profitability – are they profitable, are they on track with their investors, 
I have my radar on the following-
VIR - Vir Biotechnology Stock Options Prices - Barchart.com
VCYT Veracyte, Inc. Stock Quote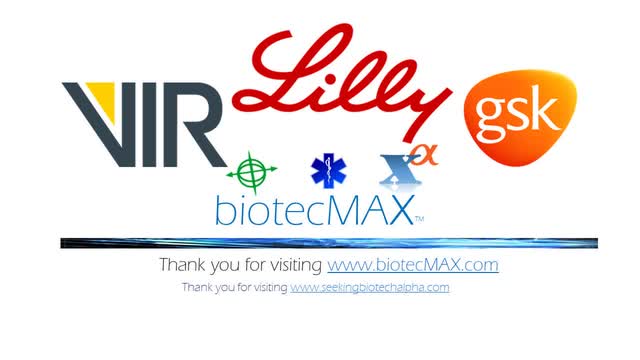 Lilly, Vir Biotechnology and GSK announce first patient dosed in expanded BLAZE-4 trial evaluating bamlanivimab (LY-CoV555) with VIR-7831 (GSK4182136) for COVID-19 | Eli Lilly and Company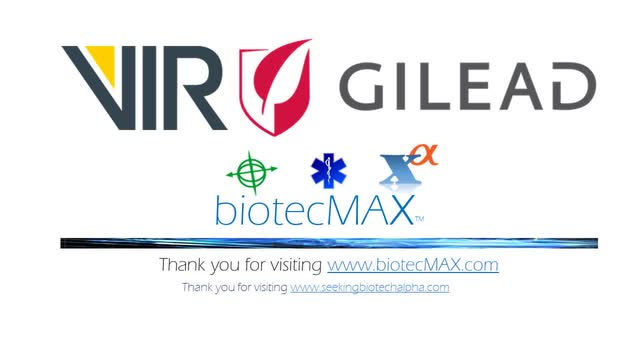 Gilead and Vir Biotechnology Establish Clinical Collaboration to Explore Combination Strategies for Functional Cure for Chronic Hepatitis B Virus 
Pipeline | hepatitis B | influenza A | HIV | tuberculosis | Vir Biotechnology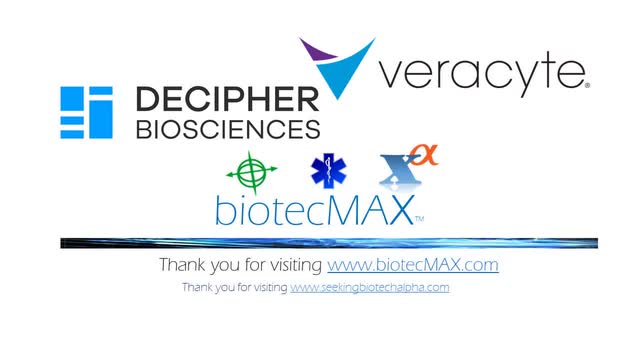 Veracyte to Acquire Decipher Biosciences | Veracyte, Inc.
Genomic Testing for Urological Cancers | Decipher Bio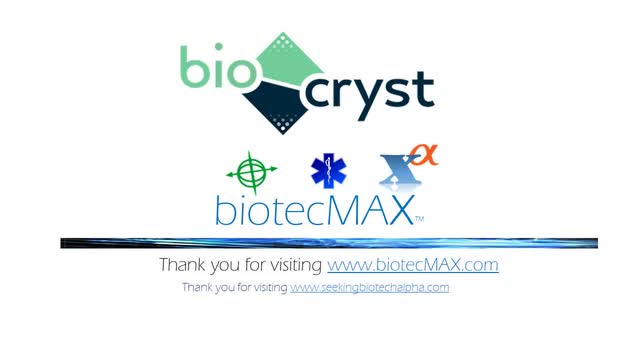 BioCryst Announces FDA Approval of Supplemental New Drug Application for RAPIVAB® Expanding Patient Population to Include Children Six Months and Older | BioCryst Pharmaceuticals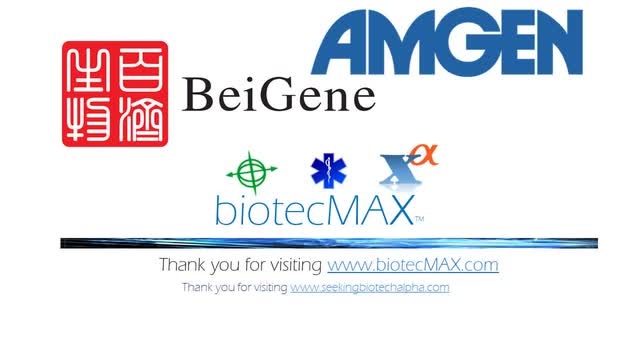 Amgen Announces Breakthrough Therapy Designation Granted For Sotorasib In China
BeiGene | Developing the Next Generation of Cancer Treatments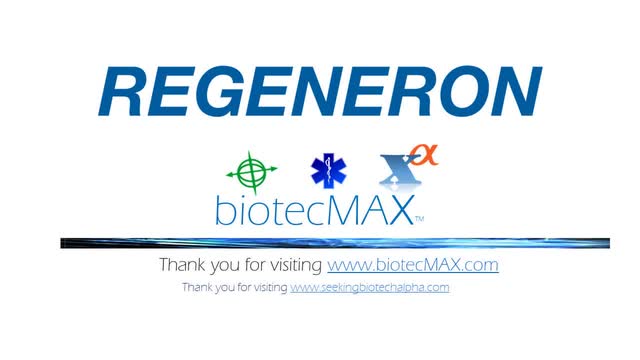 REGEN-COV™ Antibody Cocktail Is Active Against SARS-CoV-2 Variants First Identified in the UK and South Africa | Regeneron Pharmaceuticals Inc.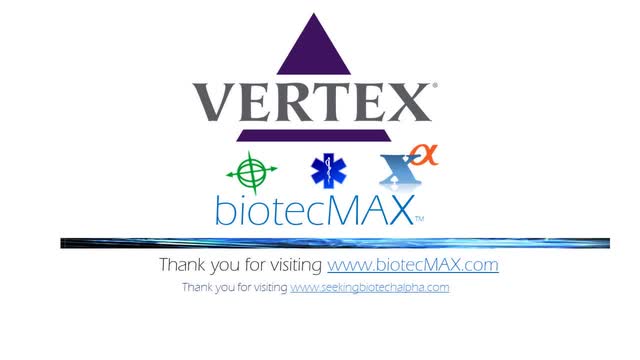 Vertex Announces U.S. FDA Acceptance of Supplemental New Drug Application for TRIKAFTA® (elexacaftor/tezacaftor/ivacaftor and ivacaftor) in Children With Cystic Fibrosis Ages 6 through 11 With Certain Mutations
Patient Information | TRIKAFTA® (elexacaftor/tezacaftor/ivacaftor and ivacaftor)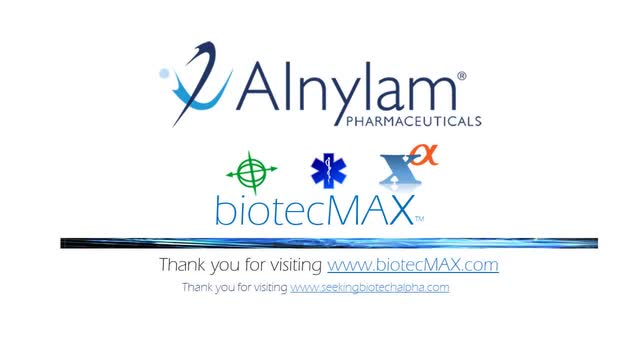 Alnylam Reports Positive Topline Results from HELIOS-A Phase 3 Study of Vutrisiran in Patients with hATTR Amyl
Alnylam Poised for Fourth Drug Approval with Strong Phase III hATTR Results | BioSpace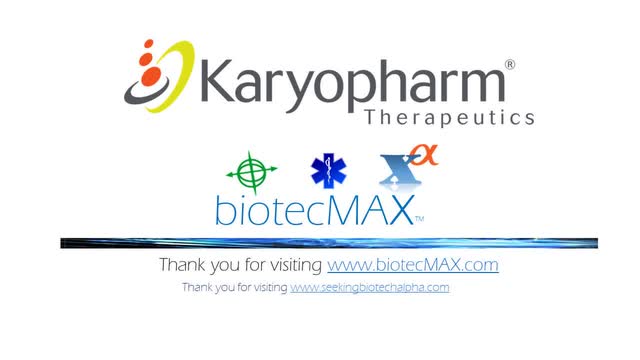 Karyopharm Announces XPOVIO® (selinexor) Receives Regulatory Approval in Israel for the Treatment of Patients with Multiple Myeloma and Diffuse Large B-Cell Lymphoma  
Is XPOVIO® (selinexor) the Right Treatment Option?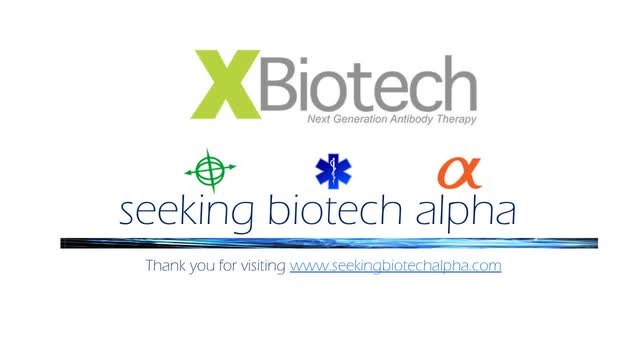 XBiotech Candidate True Human™ COVID-19 Therapy Found to Target Highly Infectious Emerging Strain | XBiotech
Janssen to Acquire Investigational Bermekimab from XBiotech | Johnson & Johnson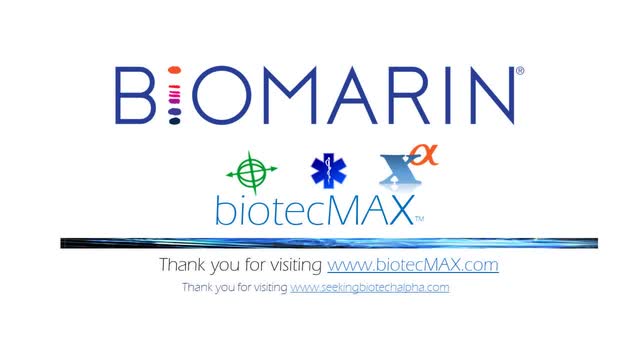 BioMarin Announces Positive Phase 3 Gene Therapy Trial Results in Adults with Severe Hemophilia A; Study Met All Primary and Secondary Efficacy Endpoints in One-Year Data Set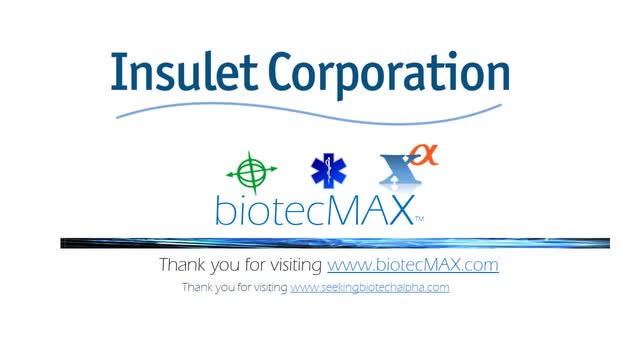 Insulet's Omnipod DASH® System Now Available in Canada | Insulet Corporation
The Omnipod DASH® System | Omnipod® Insulin Management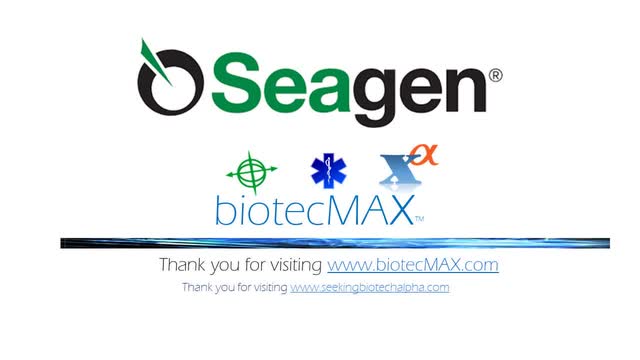 Here's Why Seagen Jumped Higher Today | The Motley Fool
Seagen Announces Positive CHMP Opinion for TUKYSA® (tucatinib) for the Treatment of Patients with Locally Advanced or Metastatic HER2-Positive Breast Cancer
HER2+ Metastatic Breast Cancer | TUKYSA® (tucatinib) tablets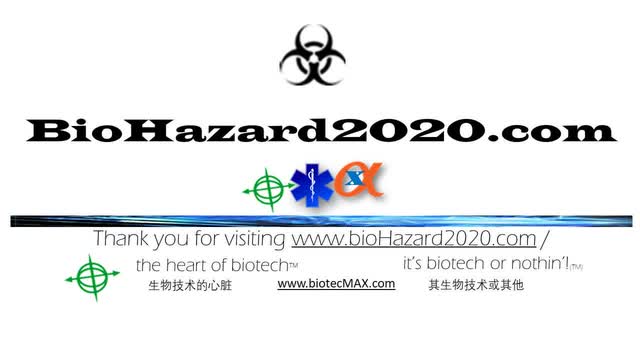 I keep track of the news on this worldwide pandemic here = seeking biotech alpha is biotecMAX 生物技术最大 2/4/2021 the heart of biotech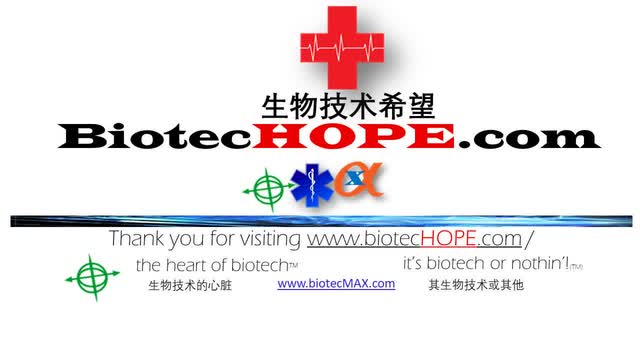 COVID Data Tracker  
Johnson & Johnson Announces Submission of Application to the U.S. FDA for Emergency Use Authorization of its Investigational Single-Shot Janssen COVID-19 Vaccine Candidate | Johnson & Johnson
We The Kingdom - Take Me On A Ride (Lyric Video)  
Jan 8, 2021
Conclusion
I have been adding long positions in (MRK)(GILD)(AMGN)(JNJ)(ABBV)(AZN) since September 2020 to the "SeekingBiotechAlpha" portfolio and for now will continue to do so; seekingbiotechalpha.com | danwatson888's Portfolio on GuruFocus.com
Today February 8, 2021 I remain 100% invested in companies that develop products that improve, prolong and save lives. " And you give me something to live for"
Disclosure: I am/we are long the following companies (GILD) (AMGN) (JNJ) (ABBV) (BMY) (AZN) (MRK) (LLY) (PFE) (VIR) as of 2/8/2020. I wrote this article myself, and it expresses my own opinions. I am not receiving compensation for it. I have no business relationship with any company whose stock is mentioned in this article.
I am considering/reviewing adding the following to the "SeekingBiotechAlpha" portfolio (MRNA) (AMRN) (VIR) (ISRG) (MDT) (OTCQX:RHHBY) (TMO) (BNTX) (IMMU) (GSK) (SNY) (BGNE) (OTCPK:WXXWY) (ABT) (NVS) (ABMD) (SGEN) (NVO) (DXCM) (BMRN) (GLPG) (EXEL) (RARE) (BLUE) (XLRN) (KPTI)
seekingbiotechalpha.com | danwatson888's Portfolio on GuruFocus.com
Respectfully submitted to Seeking Alpha on 2/8/2020. 
GLTA
Dan Watson
Thank you for visiting. 
https://seekingbiotechalpha.com/biotecmax