Finnish Parliament gives approval for construction of two new commercial nuclear reactors. One new reactor will be built by energy company Teollisuuden Voima in Olkiluoto. Fortum owns 26,6% of Teollisuuden Voima, which will now have
two old reactors in operation, one being built and one more in the planning pipeline. The new reactors are likely in the upper end of range 1000MW-1600MW meaning that they will be each equivalent to 2-3 currently operating reactors.

In addition, Fortum fully owns the Loviisa power plant containing two older nuclear reactors from 1970s.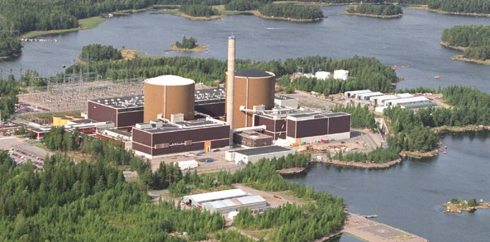 Picture: Picture. Fortum's Loviisa nuclear power plants from air. Source: Wikipedia.
The other reactor will be built by Fennovoima in either Simo or Pyhäjoki in northern Finland. Behind Fennovoima are various Finnish entities with 66% stake and the world's largest privately owned energy company E.ON from Germany with 34% stake.
 
Disclosure:
Long Fortum