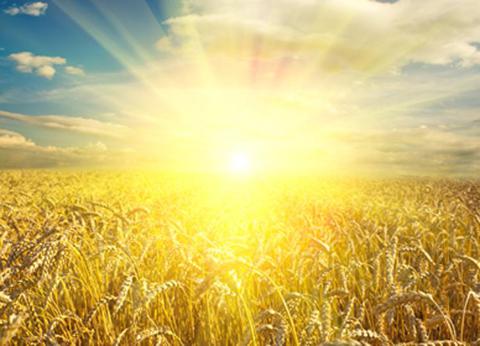 A 45-year deal to buy treated effluent? At first glance, that hardly seems the kind of news to excite investor interest. But it's essential to Western Potash's (OTC:WPSHF) plan to use solution mining, one of the distinguishing features of the company's Milestone potash project in southern Saskatchewan.
"If you compare the ramp-up period for a solution mine with a conventional mine, it's staggering," says Western Potash VP of corporate development John Costigan. "From construction to production takes about three years. For a conventional mine, that can take up to nine years. Consider the capital costs. Consider the cash flow. The payback comes an awful lot sooner."
So last November's water deal with the city of Regina marked another step forward for Milestone. The company expects a decision on its environmental impact statement in Q1 2013. Even sooner, Milestone's feasibility study will hit the market.
The water plan calls for Western Potash to build a 30-kilometre pipeline from city to site. There, treated water will be injected into the mine and pumped out as potash-bearing brine. Evaporation, separation of salt and potash, and further refining will lead to the finished product. The deal gives Regina more than $200 million over 45 years. There's a dual environmental benefit, too. Solution mining extracts less salt than conventional methods, resulting in a smaller surface footprint. And Regina won't dump as much waste into its watershed. The plan would be more than sufficient to meet Milestone's PEA-projected target of 2.8-million tonnes per annum for over 40 years.
The location is hardly obscure. Rival railways Canadian Pacific and Canadian National both cut through Milestone, offering access to ports and North American markets. Some of the world's heavyweights live right next door. Milestone's 35,400 hectares are bordered to the north and east by licences held by German fertilizer company K+S, BHP Billiton (NYSE:BHP), Vale (NYSE:VALE) and a JV shared by Rio Tinto (NYSE:RIO) and North Atlantic Potash.
Two of those companies, however, might have cast a pall on potash. Last August Vale postponed construction of its $3-billion Kronau project to focus on the Carajas Mine in Brazil, the world's largest iron ore mine. But Vale continues to work on Kronau's environmental impact study. The same month BHP directors decided to review their $12-billion Jansen project, about 200 kilometres northwest of Milestone, even though work continues on the site. BHP has spent about $2 billion so far on Jansen, which would be the world's largest potash mine.
K+S, on the other hand, began construction last June on its $3.25-billion Legacy mine, 60 kilometres northwest of Regina.
"Currently there is a bit of a pullback," says Costigan. "But we take that as a very advantageous sign. It frees up a lot of resources in the form of skilled workers. Moreover BHP's project is fantastically ambitious. I think their shareholders want to see an earlier return. BHP's Jansen project doesn't see any returns until maybe 2023. Again, a solution mine can show returns within three years. If we start construction next year, we could be in production by 2016."
In addition to tonnage and grade, the project's resource estimate provides a recoverable potassium chloride resource that deducts 5% for unknown geologic anomalies, accounts for a 34.6% extraction ratio and removes a 0.8-kilometre buffer around towns. Accordingly, Milestone's potash beds have resources showing:
a measured category totalling 786.8 million tonnes averaging 25.75% potassium chloride (KCl) for 202.63 million tonnes KCl, with a recoverable resource of 66.6 million tonnes KCl
an indicated category totalling 2.25 billion tonnes averaging 25.97% for 584.93 million tonnes KCl, with a recoverable resource of 186.68 million tonnes KCl
an inferred category totalling 10.51 billion tonnes averaging 25.96% for 2,729 million tonnes KCl, with a recoverable resource of 708.18 million tonnes KCl.
Milestone's upcoming feasibility is expected to upgrade some resources into reserves.
Having closed a $9.6-million private placement in late October, the company's well funded through the environmental assessment approval expected early next year. As for building the mine, Costigan says the company could take on a joint venture partner.
"For shareholders, the ultimate value isn't in selling the project. It's in building the mine. We believe it will be a substantial cash generator and the best value for shareholders," he says.
Both China and India consider potash a strategic commodity, he points out. That's not surprising, given that something like 95% of potash goes into fertilizer. Rising populations with rising expectations need more food. But even though potassium is the seventh-most abundant element in the earth's crust, "economic potash deposits are very rare," Costigan says. "Some otherwise economic deposits are in places with geopolitical problems that make them unviable. Saskatchewan really is the address for potash development."
Ranked by the Fraser Institute as #6 among worldwide mining jurisdictions, the province currently produces about 30% of global potash supply.
"I think we've got one of the lowest-risk projects in the world," says Costigan. "When you consider the geology, type of deposit, grade and access to infrastructure, we're in an enviable position. And our upcoming feasibility will show how we've de-risked the project."
Disclosure: I have no positions in any stocks mentioned, and no plans to initiate any positions within the next 72 hours.