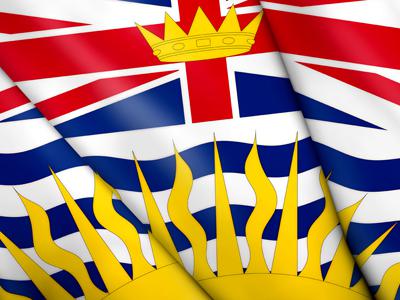 If British Columbia's mining and exploration sector needed a massive jolt of reassuring news, they got it May 14. The pollsters were wrong, the pundits were wrong and the winners might be as surprised as the losers are disappointed. Although the popular vote was close, the BC Liberal party won an historic fourth term, handily defeating the New Democratic Party.
Or did the NDP defeat themselves? Adrian Dix, the party's choice for new leader 13 months ago, was widely considered an NDP hardliner. He played a prominent role in B.C.'s last NDP government, which is blamed for the "dismal decade" of 1991 to 2001, when the province's economy tanked despite robust performance in other parts of the country. For possibly the first time in its history, B.C. saw a significant exodus of job-seekers. In addition to low metal prices and Bre-X, exploration and mining were hammered by NDP policies. As the BC Liberals like to say, when the NDP governed "two mines closed for every one that opened."
More recently, Dix tried to soften his image. But he remained vague about his intentions even though-or because-he leads arguably the most extreme left-wing party in mainstream North American politics. In several conversations with ResourceClips prior to the election, exploration and mining company executives spoke with dread of another NDP government.
Now, it turns out, they needn't have worried. But apart from removing a widely perceived threat, what exactly does a BC Liberal victory mean to the sector?
That's not easy to say. Mining didn't play a prominent role in the election, despite the efforts of four industry organizations behind the Vote Mining campaign.
Moreover, under Christy Clark's leadership the once business-friendly party has shown policy confusion and a lack of conviction. Her government never explained its rejection last October of Pacific Booker Minerals' (NYSEMKT:PBM) proposed Morrison copper-gold-molybdenum mine, which received a favourable environmental assessment report. The company launched a lawsuit in April after spending about $30 million on the project, including over $10 million on the decade-long environmental process.
When news broke that HD Mining plans to staff its proposed Murray River coal mine exclusively with Chinese underground workers, the BC Liberals couldn't say enough good words about the scheme. The government knew that Chinese interests had similar plans for other B.C. coal projects since at least 2007.
Even under Clark's more capable predecessor, policy wonk Gordon Campbell, the BC Liberals could sow uncertainty. A sudden ban on uranium and thorium exploration in 2009 led to a $30-million out-of-court settlement for Boss Power (OTC:BPUZF).
By the BC Liberals' first 10 years in office, BC Hydro built up at least $2.2 billion in deferred debt that's expected to reach $5 billion by 2017. The burden calls into question the public utility's ability to build infrastructure and provide inexpensive electricity to homes, businesses and industry.
On the positive side, Clark easily outperformed Dix in her reply to questions posed by Vote Mining. To a large extent she took credit for industry success, reiterated her record and made future projections that might be more sales pitch than policy. But hers was far more specific than Dix's largely platitudinous response.
Mining might have played a role in the re-election of at least one of two BC Liberal MLAs in Kamloops, a small city in central B.C. A controversial issue was the Ajax mine, KGHM International's proposed $795-million copper-gold open pit partly within the town boundaries. One of the two NDP candidates opposed the project.
Not that everyone in mining supports the BC Liberals. Stephen Hunt, western Canada director of the United Steelworkers, says his union represents about 7,000 to 8,000 B.C. mining workers, depending on industry activity. The USW endorsed the NDP. "I think an NDP victory would be beneficial because then we could stop talking about permitting mines and actually do it," Hunt told ResourceClips on May 10. Dix had proposed a 55-day turnaround time for notice of work permits, compared to the 60-day objective set by the BC Liberals in February.
Dix also said he would press the federal government to resolve aboriginal treaties. Hunt sounded less optimistic about such a goal but said, "I think the NDP may have a bit of a lead because of their approach to things. They're a little more respectful to the environment, a little more respectful to first nations…. If you look at the debacle with HD Mining, no one even thought of employing first nations people."
Before the polls closed, Mining Association of B.C. president/CEO Karina Briño told ResourceClips, "Regardless of the election results, our priorities do not change." She said the industry requires "a climate which will allow for continued growth. That means clear process, clear timelines, transparency when it comes to requirements when submitting an application for an approval, a permit or an environmental assessment certificate. It means skilled people in the government running the process, it means clear investment opportunities as well in terms of taxation, infrastructure, access to power, access to water, etc."
She added, "We're looking forward to working with the government to make sure our priorities and our contributions to the economy of the province are well understood."
Disclosure: I have no positions in any stocks mentioned, and no plans to initiate any positions within the next 72 hours.