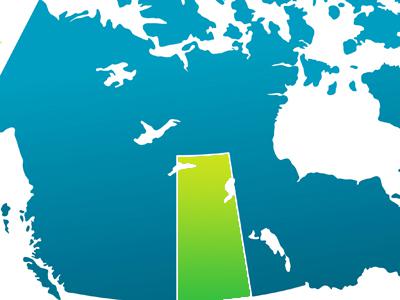 More high-grade, near-surface results from Fission/Alpha's Patterson Lake South
The best assay yet from Patterson Lake South's R00E zone hit the news on May 16. That's when the Fission Uranium (FSSIF.PK) and Alpha Minerals (ESOFD.PK) joint venture reported nine more holes from last winter's 46-hole program. Some highlights include:
4.8% U3O8 over 22 metres, starting at 67.5 metres in downhole depth (including 20.73% over 4 metres)
3.56% over 18 metres, starting at 75.5 metres (including 11.95% over 4.5 metres)
1.93% over 18.5 metres, starting at 64.5 metres (including 8.04% over 2.5 metres)
0.87% over 10.5 metres, starting at 62 metres (including 2.01% over 3.5 metres)
0.23% over 21 metres, starting at 64 metres.
True widths weren't available. Further assays are pending.
The shallowest of the project's three discovery zones, R00E shows continuous mineralization for 120 metres of strike and remains open in all directions. The 50-50 partners consider it a priority for next season's drilling on the property that caused so much activity in and around the Athabasca Basin's southwestern rim.
Noka, Lucky Strike earn-ins finance Skyharbour exploration in PLS region
Two option agreements have Skyharbour Resources (OTCQB:SYHBF) financed to explore one of the PLS region's largest land packages. The company granted Lucky Strike Resources (OTC:LKYSF) and Noka Resources each a 25% earn-in on seven properties totalling 161,755 hectares. In deals announced May 14 and 16 respectively, each company pays Skyharbour $100,000 and funds $500,000 of exploration a year over two years. Noka issues Skyharbour 640,000 shares, while Lucky Strike issues the optionor two million shares. Skyharbour remains project operator and retains a 2% NSR on approximately 46,000 hectares the company staked directly while a vendor holds a 2% NSR on the rest of the package.
Events have moved quickly since March, when the company announced its entry into the region. "Now that we've brought in these two partners we've recuperated the $200,000 all-in costs in the initial outlay, we have a 10% equity position in both companies and their work commitment is half a million each for a total of $1 million a year for two years," says Jordan Trimble, Skyharbour's manager of corporate development and communications. The seven properties involved in the agreements include Wheeler, on the Basin's eastern flank.
But exploration will focus on the PLS area, starting with a joint airborne survey that will fly properties held by Skyharbour and at least three other companies. "Given that we have such a large land package, the most effective way to do the geophysics is to put together a team to share expenses," Trimble says.
He expects the survey to take two or three weeks, followed by a few weeks of interpretation and a summer of fieldwork. "You can work there until October and then winter is the best time to drill."
He sees other advantages too. "We'll be using the same methodology that Alpha and Fission employed. They spent the last four or five years refining the exploration methodology in this area. It's unique because it's outside the Basin. If you read their technical report, they have a very refined process and specific geophysical targets that they look for in conjunction with radon anomalies and boulder fields, etc. Given that we don't have to re-invent the wheel, we're hoping to have drill targets by the end of the year."
He adds, "We had our foot to the pedal to do these deals with Noka and Lucky Strike so we can get to work without having to go back to the market."
Alpha's PLS discovery team looks north
While Fission toils as PLS project operator, the Alpha team that made the discovery has turned its attention farther north. Along with JV partner Acme Resources [V.ARI], Alpha's studying reports from previous operators on their Skull Lake claim adjacent to the former Cluff Lake mine, which gave up 60 million pounds of uranium by 2005.
The data shows four radon anomalies on the 2,416-hectare property, one over two kilometres long and in the direction of glacial drift from three historic holes. Scintillometer readings from one hole found gamma ray particles percolating as high as 900 counts per second.
Plans for summer include re-sampling the anomalies and searching for radioactive rocks and debris from a potential up-ice source. Alpha holds an 80% interest in the JV.
Zadar expands holdings east of Patterson Lake North
Adjacent to the north of Fission/Alpha's Patterson Lake South lies Fission/Azincourt Resources' Patterson Lake North. Adjacently east of PLN lies Patterson Northeast, now under a purchase agreement with Zadar Ventures . Including the company's BullRun A and BullRun D properties, the deal gives Zadar 15,292 hectares contiguous to PLN.
In its May 16 announcement, Zadar said the 7,744-hectare PNE shares magnetic signatures with both PLS and Shea Creek, a UEX Corp (OTCPK:UEXCF) /AREVA Resources Canada JV with 67.7 million pounds U3O8 indicated and 28.2 million pounds inferred.
A 2006 geophysical survey found a "broad conductive zone, potentially a graphitic horizon or alteration halo," Zadar added. "Just north of the conductor, historic drilling has revealed clay alteration, fracturing and abundant pyrite, indicative of hydrothermal enrichment. On surface, boulders rich in boron, a pathfinder element for uranium deposits, have also been identified."
Zadar gets a 100% interest in PNE for $205,000 payable within a year, with another $2.8 million in payments and $2 million in exploration over four years. The vendor gets a 1% NSR, half of which Zadar may buy for $1 million.
NexGen to drill Radio, update geophysics for Basin's southwest
NexGen Energy announced plans for a busy summer on May 15. On the Basin's east side, the company will sink the first 4,400 metres of drilling in its 70% Radio project, in an area interpreted to be a structural extension of Rio Tinto's Roughrider deposit. Roughrider's resource totals 17.2 million pounds U3O8 indicated and 40.7 million pounds inferred.
On the west side, adjacent to PLS's northeast, the company's processing data from a ground gravity survey on its Rook I project. NexGen stated it's also re-interpreting geophysical data for several of its southwestern Basin properties. The company plans to fly a low-level radiometric, magnetic and VLF-EM survey on four properties that so far have seen only widely spaced government radiometric surveys, which managed to miss the boulder field that sparked the PLS discovery.
Azincourt appointments add uranium expertise
Having optioned 50% of Patterson Lake North from Fission two weeks earlier, Azincourt announced new appointments on May 15, including Fission chairman/CEO Dev Randhawa. He's now an Azincourt director too.
Randhawa founded Strathmore Minerals (OTC:STHJF) and spun out Fission Energy, which was taken out by Denison Mines (NYSEMKT:DNN) last month, leaving spinco Fission Uranium with its 50% PLS interest as well as PLN-not to mention a few bucks in the bank. Randhawa also headed Pacific Energy Asia until its $35.2-million sale in 2008.
Azincourt's new president/chairman/director is Ian Stalker, former CEO of UraMin, which was bought out by Areva in 2007 for US$2.5 billion. He also served as VP of Gold Fields when it was the world's fourth-largest gold producer.
Joining Azincourt as CEO/director, Ted O'Connor has spent the last 19 years in Cameco Corp's (NYSE:CCJ) exploration division, most recently holding responsibility for evaluating and directing uranium exploration in four continents.
Disclosure: I have no positions in any stocks mentioned, and no plans to initiate any positions within the next 72 hours.
Additional disclosure: Disclaimer: Skyharbour Resources Ltd is a client of OnPage Media Corp, the publisher of ResourceClips.