Uranium's Global Perspective: Discussion Of The Metal's Challenges And Potential
Please Note: Blog posts are not selected, edited or screened by Seeking Alpha editors.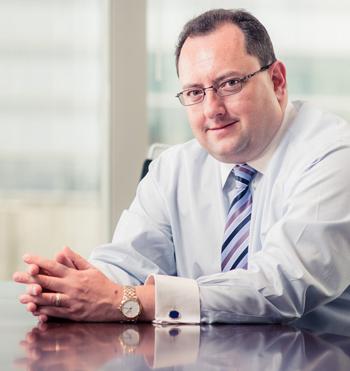 With uranium now "languishing below 40 bucks a pound, these are the lowest prices we've seen since 2006 or earlier," says David Talbot. A former exploration geologist who's currently vice-president and senior analyst for uranium and iron ore with Dundee Capital Markets, he's specialized in uranium research since 2007. Talbot found time to speak with ResourceClips.com about supply, demand, prices and why the Athabasca Basin continues to attract attention despite the metal's poor price performance.
He emphasizes that uranium prices must rise if miners are to meet projected demand. And supply could be a problem as early as 2014. This year ends the highly enriched uranium (HEU) program, in which the United States gets fuel from former Soviet warheads. As megatons to megawatts fades to memory, so does up to 24 million pounds of uranium a year.
Talbot sees little likelihood of the program being renewed. "The Russians say they're not going to do it. The Russians aren't making money downblending uranium and they've said they're going to sell forward a lot of their enrichment capacity…. The last time this HEU agreement came into play, it took I think four years and six governments plus all the agencies to put it in place. It was a very gruelling process. That process is not underway right now."
But HEU's demise will be just one factor limiting supply. "A lot of the primary supply that had been expected over the next couple of years is not coming down the pipeline. It has everything to do with the uranium price and whether or not these mines can attract investment to be built." From the United States to Australia to Kazakhstan, proposed mines have been postponed and previously operating mines have shut down. "All told, that's about 60 million pounds a year that's not going forward," he says. That would have equalled nearly half the production for 2011, the most recent annual total reported by the World Nuclear Association.
Despite that, "there are more power plants planned, proposed or under construction today than we had before Fukushima," Talbot says.
"What do we need to move forward?" he asks. "We definitely need the uranium price to rise. But having said that, I think we need confidence even more. We've had a fairly good uranium price over the last eight years and what have we done? We've added 46 million pounds, 91% of it from Kazakhstan…. So what do we need by 2020? We need 90 million pounds extra. That's twice as much as we've done in the last eight years."
Developments in Japan could prove persuasive. "It's not whether their reactors are coming back online because I think everybody realizes they are. It's how many reactors are going to come online and how quickly…. How many of these reactors get up and running by the end of the year is probably one of the biggest questions. Once they start coming back online, I think that's going to give a psychological push to the entire sector."
Once that happens, there seems little barrier to higher prices. Uranium itself plays a minor role in the cost of nuclear energy. "The big price is the capital cost," Talbot says. "I think uranium is about 15% of the total cost, and about half of that is enrichment, conversion, fuel fabrication, delivery on site. So that makes uranium a very tiny portion of nuclear power."
Looking ahead, "the Americans have roughly a year and a half of supply at their utilities. I would say that's probably less than most of the world. A lot of the world tends to have multiple years of supply. The Americans aren't going out and buying companies and projects, they're not taking a strategic interest in projects, like the Chinese, Koreans, Russians and Japanese are doing, or have been doing in the past several years.
"If they don't contract their uranium years in advance, they're going to find everybody else has purchased their uranium. If you look at China, Guangdong [Nuclear Power Group] for example, they've bought Extract Resources, which has one of the world's largest deposits, Husab in Namibia. When the Chinese utilities take that deposit, it's off limits to everybody else. We're seeing the same thing with ARMZ. The Russians are taking everything. They certainly know about security of supply. I think that's why they bought Mantra, they're buying Uranium One (OTC:SXRZF). Uranium One might be delivering to U.S. contracts today, but I pretty much guarantee that future contracts will be going into Russia or the clients of ARMZ. ARMZ is going to be building reactors and then selling uranium to those countries that have Russian reactors."
Closer to home, "uranium is very well established in Saskatchewan. Everybody knows what they have to do to get things in place, plus there's three mills active. They're all in the east side but there have been mills on the west side and the north."
Already considered a mining-friendly jurisdiction, "if anything Saskatchewan wants to become more competitive on the world stage. They'd love to get rid of that federal policy stating that uranium mines have to be owned 51% by Canadian companies. Right now mining takeovers are limited to any major that's Canadian, which is essentially Cameco (CCJ). Maybe Denison (DNN), if you stretch it. But Denison's not going to purchase itself."
As for the Athabasca Basin, "it's only surpassed by Kazakhstan," Talbot says. "But Kazakhstan doesn't have the grades and is fairly well picked over. There's an idea that they'll be able to increase production by say 25%. But costs are going to go up. A lot of the deposits to the south are harder to mine. They're deeper, there's calcium, they're finer-grained. Ultimately it means more capital and more operating costs. Whereas in the Athabasca these things are harder to find, but the grades are absolutely exceptional. We've seen at least three deposits or areas discovered here in the last four years-Hathor's Roughrider, which is now Rio Tinto (RIO), Denison discovered Wheeler River, the world's third-highest-grade deposit and, more recently, we've had Alpha (ESOFD.PK) and Fission's (FSSIF) Patterson Lake South discovery.
"These things generate a lot of excitement. These are very high grades and you can't get that kind of excitement in Kazakhstan, especially from North American markets."
But could all that PLS activity simply be a game of closeology? "It certainly is the flavour of the day," Talbot responds. "Does that make PLS any less appealing? No. That's the key. This is an area play because these are area-type deposits. They tend to occur in clusters. The chances that Fission and Alpha are the only ones that have uranium on their property is probably relatively low."
As a result they've diverted attention from other parts of the Basin, "except maybe for Denison's Wheeler River or maybe Denison's J zone that they just purchased from Fission. But there's no new discovery there that's got everybody's attention." Even the Canadian subsidiary of international giant AREVA has moved into the PLS area "after AREVA's geologists have driven over the property for 25 years."
Disclosure: I have no positions in any stocks mentioned, and no plans to initiate any positions within the next 72 hours.
Seeking Alpha's Disclosure: Past performance is no guarantee of future results. No recommendation or advice is being given as to whether any investment is suitable for a particular investor. Any views or opinions expressed above may not reflect those of Seeking Alpha as a whole. Seeking Alpha is not a licensed securities dealer, broker or US investment adviser or investment bank. Our analysts are third party authors that include both professional investors and individual investors who may not be licensed or certified by any institute or regulatory body.