Vancouver Resource Investment Conference 2014 Puts The Juniors' Plight In Perspective
Please Note: Blog posts are not selected, edited or screened by Seeking Alpha editors.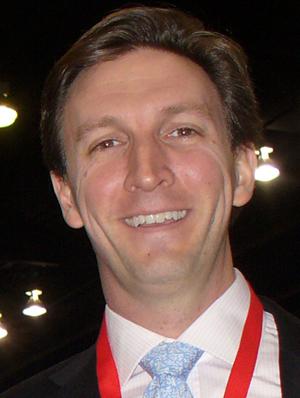 Through good times and bad the Vancouver Resource Investment Conference has been an annual institution for companies, commentators and investors alike. This year's event, held January 19 and 20, takes place in a (so far) not-so-good year. In fact a godawful year, if it follows the pattern of the last two. Even so, VRIC plays a vital role in the investment community, says Chris Berry.
A mainstay of the conference, both as a featured speaker and panel moderator, the House Mountain Partners founder and Morning Notes co-editor attributes the event's main benefit to access-"access to company management, access to their companies' stories and of course access to the writers, speakers, thinkers and leaders of this industry, not just in the junior mining industry but the investment industry in general. You look at who is on the list of speakers and it's a real powerhouse," Berry says.
The list includes such figures as Rick Rule, Frank Holmes, Brent Cook, Frank Giustra, Michael Berry, John Kaiser, Danielle Park, Lawrence Roulston, Leonard Melman and Eric Coffin, to name just a few of the nearly 50 speakers. New names range from Zimtu Capital (OTCPK:ZTMUF) analyst Derek Hamill to Dundee Corp (OTCPK:DDEJF) president/CEO and small-cap supporter Ned Goodman.
Also new this year is the Yukon government's participation in an expanded Yukon presence. Among the speakers will be Premier Darrell Pasloski, along with representatives of the Yukon Geological Survey and the Yukon First Nation Chamber of Commerce. Just outside the territory's pavilion, Yukon companies will cluster in an area dubbed the Klondike Trail.
North of there the territory's southern neighbour hosts its own series of presentations, in which British Columbia mines minister Bill Bennett joins some of the province's companies to talk about B.C.'s emerging projects.
Overall this year's VRIC hosts more than 300 exhibitors, nearly half of them Venture-listed miners and explorers. Their presence takes place during "a real contrarian opportunity," says Berry.
"The most valuable benefit we have right now is time," he adds. "It's time to research the metals, the minerals and the companies themselves. I think the conference offers patient investors the chance to think about where they want to be over the next one, to three, to five years with respect to commodity investing."
Berry's own criteria for evaluating companies calls for both strong management and a strong balance sheet, "the ability to survive and weather this storm. We're at a stage where a press release about drill results doesn't excite the market like it used to. People want to know that the business model of a company is sustainable and can last over one, to two, to three years, if that's how long it takes for this to turn."
And turn it will, Berry maintains. His Sunday afternoon workshop will examine some positive indicators, despite what he maintains are deflationary forces that hurt commodities in general.
"That said, there are signs of hope," he emphasizes. "I think the worst is behind us. I'm not sure we've turned yet but when you look at other economic metrics like Purchasing Managers Index data, on a global basis it's strengthening. Interest rates are still very low, which means that the cost of money and the cost of doing business is still very cheap. When you look at what's happening in China, their old way of doing business and of economic growth is collapsing. What is emerging now is a new, more sustainable focus on individuals and individual consumption, and cleaner and greener growth. These are just a few of the factors that I think bode well for the commodities space going forward."
As usual several VRIC talks, workshops and corporate presentations will focus on precious metals. Berry, on the other hand, continues his fascination with energy metals, agricultural metals and industrial minerals. The challenge-which the conference also addresses-is to bring these potential opportunities to investors' attention.
All those commodities "have their own narrative and their own supply and demand dynamic," Berry points out. "Obviously precious metals are viewed as monetary metals, hedges against inflation and so on, and gold in particular is really viewed as a benchmark for the commodities industry, for better or worse. You can't say the same thing about lithium or phosphate because they're smaller markets and have much different uses. But these metals and minerals are ubiquitous throughout the global economy so if I see things like purchasing managers' data starting to perk up, that suggests this might be the time to look at some of these minerals."
Uranium, for example, despite faring poorly as a commodity has boosted some enterprising juniors, especially in northern Saskatchewan. Canadian Uranium Exploration and the Athabasca Basin will be the topic of Derek Hamill's workshop, to be followed by presentations by companies including Lakeland Resources (OTCQX:LRESF).
Besides moderating two panel discussions, Berry presents a workshop entitled Finding Value Amongst the Wreckage in Energy Metals in 2014. "Our investment thesis is very straightforward," he explains. "No middle class has ever grown or sustained itself throughout history without access to reliable and affordable energy."
Speaking on the phone from New York while "furiously preparing for VRIC," Berry adds, "I always look forward to coming over. I've been doing this for about four or five years and it's a tough time right now, even the majors are having a tough time. But it obviously won't always be this way. Opportunities to attend VRIC are potential indicators of where we go from here, so I'm looking forward to that."
The Vancouver Resource Investment Conference 2014 takes place January 19 and 20, from 8:30 a.m. to 6 p.m., at the Vancouver Convention Centre West. Avoid the $20 cover charge by registering in advance for free admission.
Seeking Alpha's Disclosure: Past performance is no guarantee of future results. No recommendation or advice is being given as to whether any investment is suitable for a particular investor. Any views or opinions expressed above may not reflect those of Seeking Alpha as a whole. Seeking Alpha is not a licensed securities dealer, broker or US investment adviser or investment bank. Our analysts are third party authors that include both professional investors and individual investors who may not be licensed or certified by any institute or regulatory body.