While GM hopes the Volt is a game changer, so do Lithium Miners who will be one of the biggest profiters of  Lithium Battery run cars.
Warren Buffett: In 20 years, all cars on the road will be electric
Small Number of Miners and Split of the Pie - Eric Norris, Global Commercial Director for FMC's Lithium Division, offered a synopsis of the split for Li suppliers. In his presentation Norris put market demand of 93K tonnes for lithium carbonate equivalents in 2007 and offered the following split for market supply: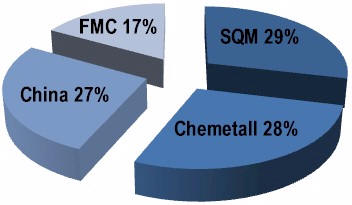 Figure 4: Source; Notes taken by attendee to Jan./09 talk
Note:Chemetall is a unit of Rockwood Holdings (NYSE:
ROC
)
-------------------------------------------------------------------
GM's 2011 Chevy Volt hopes to change game Christina Rogers / The Detroit News
The first Chevrolet Volts begin arriving in American driveways next month, putting General Motors Co. on the precipice of an electric future.
The automaker will mark the occasion today with a celebration at its Detroit-Hamtramck plant, where Volt production started this month. GM CEO Daniel Akerson is slated to attend, along with local officials and other guests.
The Volt, an electric car with a back-up gasoline engine, is a pivotal vehicle for post-bankruptcy GM as it tries to rebuild its image as a greener, more forward-thinking company. The automaker also hopes the Volt will give it a lead in the race to bring electric cars to the U.S. market.
But will the Volt be the game-changer GM envisions?
Analysts say yes — and no.
With nurturing political forces behind it and U.S. consumers more conscious of the pitfalls of gas-guzzling vehicles, the Volt stands a far better chance of success than its predecessor, GM's all-electric EV1 of the late 1990s.
Motor Trend magazine, which named the Volt its 2011 Car of the Year, describes it as a "breakthrough, game-changing car of the future" and one of the most significant vehicles to be honored in the award's 61-year history.
Some industry analysts say the Volt's unique battery-gas engine powertrain will help consumers warm to electric cars by offering the benefits of low-emissions without the worry of getting stranded on the side of the road with a dead battery.
Still, GM and the industry face formidable hurdles to a widely electric future, including the high cost of batteries and dearth of charging stations. What's more, even the most optimistic advocates predict electric cars will total just 10 percent of global auto sales by 2020.
The Volt, price at $41,000, will be built in such small numbers to start — 10,000 in the first year, expanding to 45,000 in 2012 — that sales will make little more than a dent in the broader market.
Rival carmakers, too, are rushing to get plug-ins to showrooms. Nissan Motor Co.'s pure-electric Leaf goes on sale soon, priced about $8,000 less than the Volt. Ford Motor Co. and Chrysler Group, LLC will roll out electric models in the next year or two.
"People are going to vote with their choices," said Mark Duvall, a director at the Electric Power Research Institute in Palo Alto, Calif. "We are essentially electing the successor to the Toyota Prius."
The right balance
GM officials believe the Volt strikes the right balance between innovation and convention, and that the technology behind it can easily translate to other models, giving the automaker an edge on the competition.
The Volt offers an estimated 25 to 50 miles on electric power before the gas engine kicks in, producing electricity through a generator that extends the range 344 miles — well beyond the Leaf's estimated 73-mile battery range.
"If people are going to spend their hard-earned money on a car, they want it to do everything," said Tony Posawatz, the Volt's vehicle line director. "They want to be able to drive it on long trips. They want to be able to drive it to and from work and want fantastic fuel economy."
GM isn't alone in touting the Volt as a breakthrough. Initial reviews are positive. The Volt has racked up two "car of the year" awards — the other from Automobile Magazine.
The Volt also debuts amid a shift in consumer sentiment toward electric cars since the days of the EV1, which GM pulled the plug on after losing $1 billion.
Gas prices shot up to $4 a gallon in 2008, putting fuel efficiency on the radar of many car buyers. At the same time, more Americans are worried about climate change and the economic perils of heavy dependency on foreign oil. Lawmakers have bolstered fuel economy standards, forcing automakers to incorporate more fuel-efficient vehicles into their lineups and explore new energy-saving technologies.
Up to $7,500 in tax credits are available for new electric car buyers and the Obama administration has awarded $2.4 billion in cash grants to encourage electric vehicle and battery research. "The government is no doubt going to be an important part of this equation moving forward," said Mike Robinet, an analyst with IHS Automotive in Northville.
Dealers expect a sell-out
Dealers expect to sell out of the Volt, with many reporting orders and deposits outpace the number of vehicles GM has allocated. GM declined to disclose the number of pre-ordered Volts.
Some auto analysts say the Volt could win over buyers who may be reluctant to splurge on an all-electric car with a limited range, and help GM make a break for the lead in this emerging market. Chief rival Toyota Motor Corp. is still two years from putting a plug-in on the market.
"This is a chance for Chevrolet to grab the hybrid-green car needle away from Toyota," said James Bell, an analyst with Kelley Blue Book in Irvine, Calif.
Despite a decade in the market, conventional gas-electric hybrids like the Toyota Prius represent just 2.3 percent of U.S. auto sales, according to WardsAuto.com, an industry data website. And that's with federal tax credits and incentives to lure buyers.
"The Volt and the Leaf need to do a lot better if they're really going to change the energy profile of how we drive," said Duvall, of the Electric Power Research Institute.
Some observers contend the Volt is priced too high and the battery range too limited to move beyond a niche car. Nor is the Volt expected to make money for GM in its first generation.
More important to GM's profitability and future are vehicles like the Chevrolet Malibu and Silverado, which sell in higher numbers, said Mike Omotoso, senior manger of global powertrain at J.D. Power & Associates
in Troy.
"I don't think the Volt is going to make or break GM."


From The Detroit News: http://detnews.com/article/20101130/AUTO01/11300325/GM's-2011-Chevy-Volt-hopes-to-change-game#ixzz16n0Oyk00