The U.S. Supreme Court Must Be Destroyed As A Governmental Entity
Please Note: Blog posts are not selected, edited or screened by Seeking Alpha editors.
Summary
The Supreme Court must be destroyed as a governmental entity. It has outlived its usefulness, and no longer serves the American people.
By Timothy D. Naegele[1]
Our Supreme Court has rejected the Texas Attorney General's bid to overturn Joe Biden's presumptive election victory, in a defeat for our great President, with his three cowardly and despicable appointees to the Court voting against him.[2]
The Supreme Court must be destroyed as a governmental entity. It has outlived its usefulness, and no longer serves the American people. Abraham Lincoln took a similar approach during our last Civil War, when he ignored a decision by Chief Justice Roger Taney.[3] Now we must go farther.
It is unconscionable that the three Trump appointees to the Court—Justices Gorsuch, Kavanaugh and Barrett—did not see fit to join Justices Thomas and Alito; and that the latter two Justices signaled that they would not overturn the rigged election results.
None of the 74 million Americans who voted for our great President should ever trust the Court or our judicial system again. We live in a nation that is lawless, and no better than Russia, China, North Korea and other totalitarian systems.
George Orwell was correct when he wrote his prescient "Animal Farm" about the Pigs.[4] All of the animals were equal until the Pigs reigned supreme and subjugated the other animals. We are inches away from this happening; and the Supreme Court just dealt a fatal blow to free elections and American justice.
They no longer exist. They are dead and buried. And let history record that it happened in Washington, D.C., the modern-day equivalent of Sodom and Gomorrah.[5]
There are reasons to believe that Joe Biden suffers from Dementia, which is progressing.[6]. These are scary times for so many Americans, who have been dying or hurt by China's Coronavirus (COVID-19).[7]. And our once-admired Supreme Court has turned its back on history, and does not deserve to exist any longer.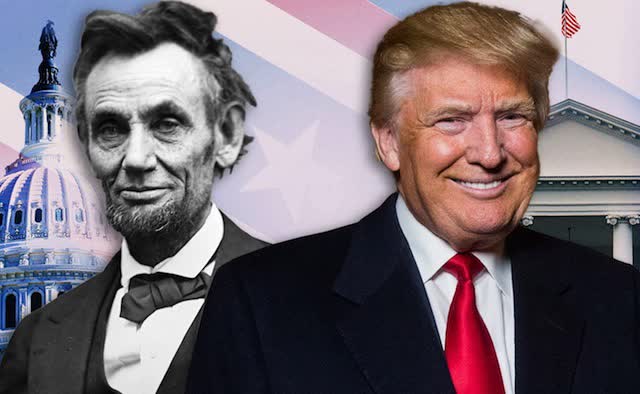 © 2020, Timothy D. Naegele
---
[1] Timothy D. Naegele was counsel to the United States Senate's Committee on Banking, Housing, and Urban Affairs, and chief of staff to Presidential Medal of Freedom and Congressional Gold Medal recipient and former U.S. Senator Edward W. Brooke (R-Mass). He and his firm, Timothy D. Naegele & Associates, specialize in Banking and Financial Institutions Law, Internet Law, Litigation and other matters (seewww.naegele.comand Timothy D. Naegele Resume-20-6-30). He has an undergraduate degree in economics from the University of California, Los Angeles (UCLA), as well as two law degrees from the School of Law (Boalt Hall), University of California, Berkeley, and from Georgetown University. He served as a Captain in the U.S. Army, assigned to the Defense Intelligence Agency at the Pentagon, where he received the Joint Service Commendation Medal (see, e.g., Commendation Medal). Mr. Naegele is an Independent politically; and he is listed in Who's Who in America, Who's Who in American Law, and Who's Who in Finance and Business. He has written extensively over the years (see, e.g., www.naegele.com/whats_new.html#articles and Articles), and can be contacted directly at tdnaegele.associates@gmail.com
[2] See, e.g., Supreme Court REJECTS Texas' bid to overturn Biden election victory("Supreme Court REJECTS Texas AG's bid to overturn Joe Biden's election victory in thumping defeat - with Donald Trump's justices voting AGAINST the president")
[3] Seehttps://naegeleblog.wordpress.com/2017/05/16/americas-newest-civil-war-2017-and-beyond/("America's Newest Civil War: 2017 And Beyond")
As stated previously (footnote omitted):
During the American Civil War, President Abraham Lincoln suspended the right of habeas corpus. John Merryman, a state legislator from Maryland, was arrested for attempting to hinder Union troops from moving from Baltimore to Washington, and he was held at Fort McHenry by Union military officials:

"Federal judge Roger Taney, the chief justice of the Supreme Court . . . issued a ruling that President Lincoln did not have the authority to suspend habeas corpus. Lincoln didn't respond, appeal, or order the release of Merryman. But during a July 4 speech, Lincoln was defiant, insisting that he needed to suspend the rules in order to put down the rebellion in the South."

We may be approaching a series of crises in which President Donald Trump will have to act boldly and defiantly, and adopt harsh measures similar to those of Lincoln.
[4] Seehttps://en.wikipedia.org/wiki/Animal_Farm("Animal Farm")
[5] Seehttps://en.wikipedia.org/wiki/Sodom_and_Gomorrah("Sodom and Gomorrah")
[6] See, e.g.,Biden Is Brain Dead("Biden Is Brain Dead") and The Millennials May Never Forgive Biden And The Democrats("Biden Is In A Steep Mental Decline")
[7] SeeTimothy D. Naegele, The Coronavirus and Similar Global Issues: How to Address Them, 137 BANKING L. J. 285 (June 2020) (Naegele June 2020) (Timothy D. Naegele) [NOTE: To download The Banking Law Journal article, please click on the link to the left of this note]; see alsohttps://naegeleblog.wordpress.com/2020/08/04/chinas-goal-is-global-domination-and-it-must-suffer-the-soviet-unions-fate/("China's Goal Is Global Domination, And It Must Suffer The Soviet Union's Fate")
Analyst's Disclosure: I/we have no positions in any stocks mentioned, and no plans to initiate any positions within the next 72 hours.
Seeking Alpha's Disclosure: Past performance is no guarantee of future results. No recommendation or advice is being given as to whether any investment is suitable for a particular investor. Any views or opinions expressed above may not reflect those of Seeking Alpha as a whole. Seeking Alpha is not a licensed securities dealer, broker or US investment adviser or investment bank. Our analysts are third party authors that include both professional investors and individual investors who may not be licensed or certified by any institute or regulatory body.