The two tables below show that the bullish sentiment is now expanding. But what's striking is that the Technicians are turning only AFTER the majors made new recovery highs (what took them so long?)...something we have said repeatedly we would see near the peak.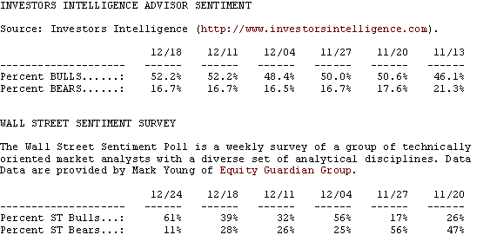 The pieces of the puzzle for a top of consequence are coming together…in terms of pattern (new recovery highs)…in terms of sentiment (VIX, Put-Call Ratio and the tables below)…in terms of our COT model…in terms of the internals (weak breadth and non-confirming volume) all the way up.

What's missing besides form (since the intra-day wave count labels better as part of a C Wave extension with another push) is the notion that the "last guy isn't in yet". And we'll know it when we see it.

Standing out as we close out the year are the dollar and interest rates. Can you really find ANYONE now who doesn't think the dollar has bottomed or that rates won't rise?

How about next year's early surprise trade is that the dollar continues to fall as part of its bottoming process and bonds rally?. We think that's where we are headed…and if correct, will lead to that "one more pop" that gets that "last guy in".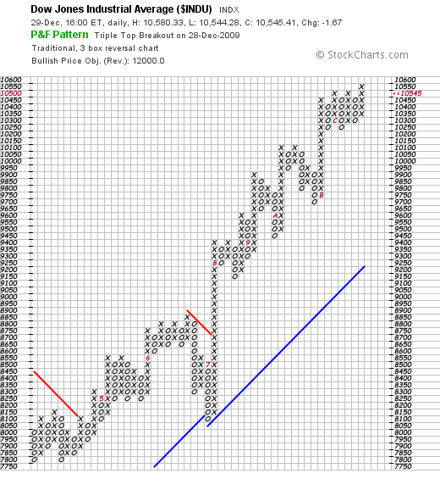 Disclosure:
We maintain positions in Stocks and Commodities we recommend