Dear Fellow Seeking Alpha Readers and Investors,
S&P 500 ETF (SPY) closed at record highs last summer and we have experienced an epic stretch of uninterrupted gains since 2009, which has made many short-biased hedge funds die young.
According to Financial Times, the average life span of the short-biased hedge funds is about five years and many short sellers have gone out of the business since 2009.
As a result, short interest in cash equities as a percentage of market cap has tumbled to near the lowest since 2010, according to Deutsche Bank AG.
Specifically, only 18 short-biased hedge funds reported results to Hedge Fund Research, down from 52 in 2009. Those that remain manage less than $10 billion, a tiny portion of the $3 trillion hedge fund universe.
On that front, famed short seller David Einhorn is renowned for a timely short of Lehman Brothers in 2008, but he has made a number of unsuccessful short bets since then, including against Amazon (AMZN), Caterpillar (CAT), Green Mountain Coffee Roasters (GMCR), Athenahealth (ATHN) and Chipotle Mexican Grill (CMG), to name a few.
Additionally, Bill Ackman, another famed short seller, and his fund Pershing Square Capital Management have taken big losses from his short positions on Herbalife (HLF) and Target (TGT), among his other unsuccessful short bets.
Furthermore, well-known hedge fund manager Doug Kass and his fund Seabreeze Partners Management recorded big losses by shorting Tesla (TSLA) and Amazon (AMZN) in 2014 and 2017 respectively, to name a few of his short positions that failed to generate alpha. 
Actually, since 2012, the list with the hedge fund managers who have failed to make money and have recorded huge losses by shorting stocks is long.
Our 100% Success In Shorting Stocks
In contrast, we have enjoyed 100% success in shorting stocks since 2012, when we wrote our first SA article.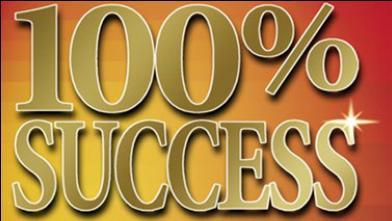 Specifically, our past short ideas include Cheniere Energy (LNG), Sears Holdings (SHLD), Cenveo (CVO), J.C. Penney (JCP), Macy's (M), Bon-Ton Stores (BONT), Restoration Hardware (RH), Quicksilver Resources (KWK), Magnum Hunter (MHR), Halcon Resources (HK), Sandridge Energy (SD), Key Energy Services (KEG), American Eagle (AMZG), Saratoga Resources (OTCPK:SARA), Midstates Petroleum (MPO) and Cobalt International (CIE) to name some.
More details about all our successful calls to-date are shown on TipRanks.com, in our free articles and our exclusive articles for the subscribers to our top-rated research "Value Investor's Stock Club".
Our latest bearish calls that have returned from 40% to 1,000% are:
1) Westmoreland Coal (WLB) at $11 per share and Gastar Exploration (GST) at $1.10 per share from the coal and energy sectors. Both companies recently filed for bankruptcy, as forecast in our articles.
2) Quorum Health (QHC), Capital Senior Living (CSU) and Genesis Healthcare (GEN) from the healthcare sector.
3) Michaels Companies (MIK) from the consumer goods sector.
Our 100% success in shorting stocks since 2012 is the result of our exhaustive and costly research.
Our 100% success in shorting stocks since 2012 is the result of our proprietary analysis that identifies excellent short candidates that tick a bunch of boxes.
And going forward, we do believe that there are significant opportunities in a volatile market like this.
Therefore, we will continue to target asymmetric situations by shorting highly leveraged companies or grossly overvalued companies where we think growth is priced in or hard to achieve.
In other words, we are not gun-shy and we will continue to short stocks that are primed to crash.
Market Outlook 2019
We don't see a major economy entering recession next year. However, we expect the global economy to slow over the next several quarters and 2019 to be a year of high volatility. This is when investors do need "Thematic Investing".
Thematic investing will prevail in 2019 with me and my team of high-caliber analysts being ready to help you build a well-diversified portfolio from five sectors (mining, energy, healthcare, industrial, consumer goods) that can outperform the bumpy market in 2019. 
Our High Conviction List With Bearish Ideas For 2019
Our high conviction list for 2019 includes many excellent bearish ideas similar to CSU, GEN, QHC, MIK, WLB and GST.
We also remain committed to continuing to provide One-to-One support that has been a key factor for our tremendous success since 2016 when we launched our top-rated research "Value Investor's Stock Club". Specifically, we answer the messages and the questions from our subscribers within 24 hours through the private chat board, the general chat board and our Seeking Alpha inbox.
In short, since January 2016, we have locked in profits from more than 45 short and long ideas for our subscribers generating 40% per pick (average) while holding the stocks less than one year.
As a result, we have received 5-star rating and outstanding reviews.
Therefore, we strongly encourage you to exploit the 2-week FREE TRIAL and check out our top-rated research "Value Investor's Stock Club" here.
Those who sign up before the upcoming price increase are grandfathered in.
Sign up now at just $288/year because a significant price increase is coming soon.
This is an incredible deal given our proven track record, the amount of our research and the depth of our analysis for a variety of bullish and bearish ideas from 5 sectors (mining, energy, healthcare, industrial, consumer goods).
Disclaimer: The opinions expressed here are solely my opinion and should not be construed in any way, shape, or form as a formal investment recommendation. Value Digger does not accept any liability for any loss or damage whatsoever caused in reliance upon such information. Investors are advised that the material contained herein should be used solely for informational purposes. Investors are reminded that before making any securities and/or derivatives transaction, you should perform your own due diligence. Investors should also consider consulting with their broker and/or a financial adviser before making any investment decisions.