Dear Seeking Alpha Readers and Investors,
We deal with a handful of topics in this article and we believe that you will find this "cocktail" to be very interesting.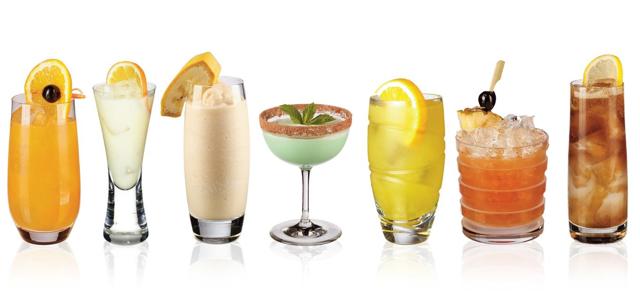 The TMX Approval Is A Political Stunt
Trudeau approved the Trans Mountain expansion project (TMX) a few days ago. But Trudeau has not convinced us that he really wants TMX to be built.
We will be brief and straight to the point.
It's not only the fact that Trudeau has cancelled major pipeline projects that are vital for the Canadian economy such as the Northern Gateway pipeline and the Energy East pipeline.
It's also the fact that Trudeau has added new anti-energy Bills (C-48, C-69 etc.) to the existing regulatory burden spooking capital investment away from Canada's energy industry. And these Bills can cause significant delays on the completion of the TMX in the future.
Therefore, we believe that only if Trudeau loses the upcoming elections, the TMX pipeline will be completed.
If Trudeau wins the elections this fall, the TMX pipeline will never be built. This is our opinion, based on Trudeau's numerous anti-energy actions to-date.
In other words, we believe that the Canadian voters must not be naive and must not bite the bait.
We believe that the TMX approval is a political stunt and a desperate trick which could help Trudeau win the elections this fall. And if Trudeau wins, he has all the tools in his toolbox to delay it until it becomes uneconomic. This is our opinion.
And it seems we are not the only ones who believe so, according to the article here.
The Neil Woodford Case
We have been keeping a close eye on the news from the hedge fund industry over the last years. And we have already shared with you articles from WSJ and other financial websites with the numerous funds that have shut their doors over the last five years due to subpar performance despite the fact that S&P (SPY) reached all-time highs in 2018.
That said, we want to share with you another article here that came out just a few days ago and really surprised us. It was about Neil Woodford.
Mr. Woodford is not just another fund manager. We happened to know him. We met him more than once in the U.K. a few years ago when we attended some business conferences.
As noted in the linked article above:
....The BBC declared in 2015, the man who can't stop making money. He was the rock star of pensions and fund management, awarded a CBE for his services to the economy."
This is why we believe that his case teaches us a valuable lesson.
There is also a YouTube video posted last week where he apologizes to investors.
And the key thing is that many of his picks have underperformed despite the fact that S&P (SPY) reached all-time highs in 2018 and climbed back to all-time highs last April.
FSI, Our Latest Long Idea, Has Risen 250% Since Our Bullish Call
We have been very selective with our picks for the subscribers to our top-rated value research "Value Investor's Stock Club".
And after shorting four stocks with 100% success (GEN, QHC, CSU and MIK), our latest long idea for our subscribers was Flexible Solutions International (FSI).
FSI has risen 250% (including the dividends) since our recent bullish call in January 2019 and our free article on FSI is here.
Our Special Summer Offer And The 100% Price Hike
When it comes to investing, experience matters. 
And I have 30 years of investing experience.
Also, my team and me have more than 80 years of combined investing experience.
This is why we repeatedly discover disconnects in a range of sectors that result in outsized returns in less than one year.
Specifically, since January 2016, we have locked in profits from approximately 50 short and long ideas in our top-rated research "Value Investor's Stock Club" generating 40% per pick (average) while holding the stocks less than one year.
As a result, we have received 5-star rating and outstanding reviews.
Therefore, we strongly encourage you to exploit the 2-week FREE TRIAL and check out our top-rated research "Value Investor's Stock Club" here.
Those who sign up now are grandfathered in.
Sign up now at just $288/year because a 100% price hike is coming soon.
That's an incredible deal based on our proven track record, the amount of our research and the depth of our analysis for a variety of bullish and bearish ideas from 5 sectors (mining, energy, healthcare, industrial, consumer goods).
Disclaimer: The opinions expressed here are solely my opinion and should not be construed in any way, shape, or form as a formal investment recommendation. Value Digger does not accept any liability for any loss or damage whatsoever caused in reliance upon such information. Investors are advised that the material contained herein should be used solely for informational purposes. Investors are reminded that before making any securities and/or derivatives transaction, you should perform your own due diligence. Investors should also consider consulting with their broker and/or a financial adviser before making any investment decisions.
Disclosure: I/we have no positions in any stocks mentioned, and no plans to initiate any positions within the next 72 hours.