Bullish
+ "UCLA-Ceridian Pulse of Commerce" report comes in much better than expected with the strongest reading of the recovery and one not seen since February1999.  The implications of this are rather large in that the report points to a Q2 GDP of 3-5%, moving closer to the 5-6% rate necessary to generate substantial job gains.      

+ Empire manufacturing for June shows that the NY region continues to expand and bodes well for continued gains in manufacturing. New orders and production both increased.

+ Feeding off of the UCLA-Ceridian report, Industrial Production comes in better than expected and continues to confirm expansion-readings from the ISM surveys.  The result is the best since August.  Continued increases point to job gains which would continue the virtuous cycle of job gains leading to more spending leading to more job gains. 

+ Senate OKs extending the homebuyer tax credit.  The new cut off date is September 30, 2010 vs. June 30, 2010 before.  This will support demand for housing and help consumer's confidence as home prices are buoyed. 

+ Spanish bond sale goes forward without a hitch.  The bears are exaggerating when it comes to sovereign debt woes and the potential for contagion to occur.  Europe is also publishing its own version of the "Stress Tests" on its financial system.  This will help clear the air and get investors to focus on what's really happening in the Eurozone, an accelerating recovery.    

+ CPI shows that inflationary pressures continue to be quite muted.  This allows the Fed to continue its policy of low rates to foster economic growth and is good for risk markets.    

+Missed this one from last week: The Beige Book, a timely indicator of the current economic environment with street level view, shows that all 12 banks reported overall improvement in their districts.  Also, the industries reporting improvement far outnumbered the industries that were deteriorating. 

Bearish 
-  Housing starts and permits come in way below market expectations and the NAHB Housing Index fell as the effects from the end of the tax credit are beginning to be felt.  Are we seeing the first tangible signs of a double-dip in housing?  

- ECRI Leading indicator continues its drop down from -3.7% to -5.7% forecasting significant slowing in the US economy in the months ahead.  (Courtesy Pragmatic Capitalism)

- Leading indicators came in below expectations coming in at +0.4% vs. 0.0% the prior month and is beginning to show a clear trend of lower highs.  The largest positive factor was the interest rate spread while the largest negative factor was stock prices.  Overall, Conference Board analysts say that the indicator was pointing to a period of slower growth on the horizon as "public debt and deficits weigh heavily on growth prospects on both sides of the Atlantic". 

- China closes the door on any hope in a compromise regarding their exchange rate policy.  We are quickly headed towards a face off with China regarding trade policies.  Protectionist headlines cannot be denied as a serious potential risk to global growth now.   

- Jobless claims "unexpectedly" rose to 472K from an upwardly revised 460K (was 456K) and continues to point to a weak job market, supported by this week's reading in the Philly Fed Survey.  The Empire manufacturing survey also showed slowing job growth.  This is one of the main cogs for the bullish thesis and a V-shaped recovery.  It is not happening.  Is the fallout from the oil spill beginning to reflect here?

- ICSC Goldman and Redbook retail sales metrics show that recent weakness in consumer spending seems to be lingering.  Investors are expecting high rates of growth in consumption and they will be disappointed.  An early example of this phenomenon was the massive "brick" that Best Buy threw up this week.  The stock was down 5%+ that day.

- ABC consumer confidence and the Gallup poll both show weakening consumption trends and reduce confidence.  Overall confidence has not increased enough to translate to strong positive consumption trends which would start a real sustainable recovery.
Observations/Thoughts  
> Here's a subtle way the oil spill is damaging an already anemic recovery.  Florida was one of the worst hit real estate markets and this is just another weight on that market there.
> For the sake of not ignoring good news, have a look at this.  The gains are pretty suspect though and I agree with Jake in EconoPic regarding this reading.  Also, consider that emerging market economies are actually trying to put the brakes on their economies.  Nonetheless, it's something to keep in mind.
> Another bullish tid bit.  Has the slide in rents ceased? (Courtesy – CalculatedRiskBlog)
> This may be the most important underreported news of the week.  If Merkel's coalition dissolves, then rejection of the bailout package by the constitutional court can't be far off right? If the court deems the EuroTarp to be unconstitutional, then we'll see some real "shock and awe", but to the downside.  As said in the article: "All eyes are now on June 30, when politicians will vote for Germany's new president – either the Merkel-backed candidate…or the opposition…".  Risks to global growth are higher than investors believe.    
> More Green Shoots for the next secular bull market.  The International version is here.  China is taking steps to provide a social safety net.  Once it is well established, the savings rate in that country (over 30%!!) can begin to decline.  Think of all the spending that is pent up there.  It's like a dormant volcano waiting to erupt with demand.   
> It's looking like Treasuries aren't such a bad play after all eh?  This is why.  My forecast seems to be falling into place as deflation begins to take the upper hand. -- (Courtesy of News to Use)   
> While perhaps bullish in the short term, the extension of the tax credit simply delays the inevitable.  In fact, the benefits of having this extension will probably be less than before simply because anyone who was going to buy a house in the near to medium term already has.  Democrats are just buying time before the mid terms in my view.  It also assures me that the recovery has no legs.  If it did, this wouldn't be happening.  Will the market begin to smell blood and actually react negatively to this news?   
> The Europeans are certainly going step by step in the "US Guide to Averting Financial Catastrophe".  First they unleash a massive bailout package (the EuroTarp = TARP in the US) and now they are publishing their own stress tests…  Will the result be the same?  Will investors be pleased?


Have a great and safe weekend!

PS: Kudos to my soccer teams!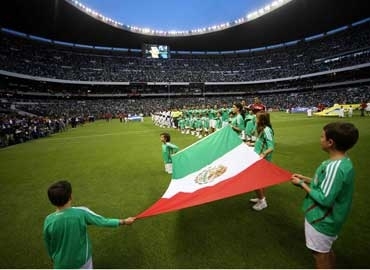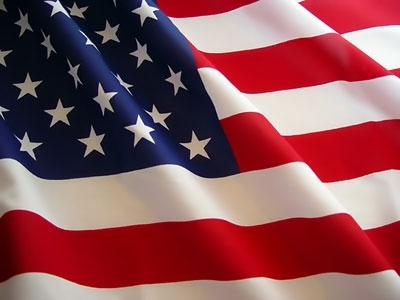 Disclosure:
No positions mentioned