This is an update to our latest model portfolio report, 21 Stocks for March 2016.
We are providing an intraday rebalancing update to our long/short model portfolio strategy. A full report will follow. There is a small possibility that stocks in the model portfolios of this preliminary report may change slightly between now and the final report.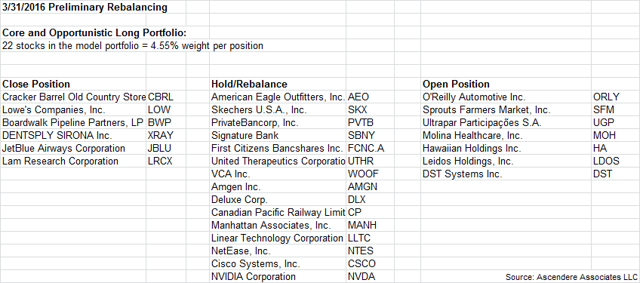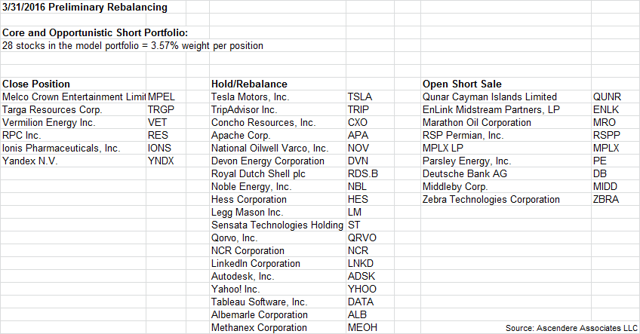 New Longs: ORLY, SFM, UGP, MOH, HA, LDOS, DST
New Shorts: QUNR, ENLK, MRO, RSPP, MPLX, PE, DB, MIDD, ZBRA
Disclosure: I/we have no positions in any stocks mentioned, but may initiate a long position in OR SHORT POSITION IN ANY STOCKS MENTIONED IN THIS REPORT over the next 72 hours.
Additional disclosure: I may be long or short any of these stocks at any time. There are limitations inherent in our theoretical model results, particularly with the fact that such results do not represent actual trading and they may not reflect the impact material economic and market factors might have had on our decision making if we were actually managing client money.