A reader expressed his preference for viewing raw daily return data instead of simple cumulative return data. This table represents theoretical returns for the "Core Long/Short Model" portfolio for March 2017. It does not take into account any kind of cost or dividend reinvestment.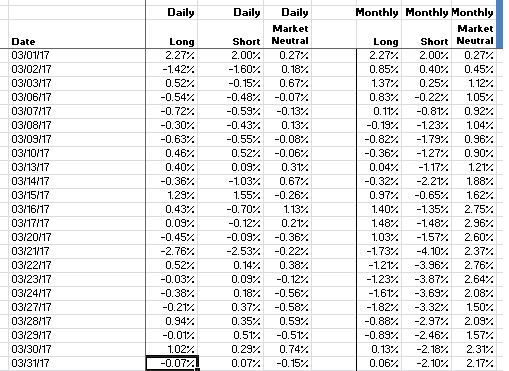 Disclosure: I/we have no positions in any stocks mentioned, but may initiate a long position in OR SHORT POSITION IN ANY STOCK MENTIONED over the next 72 hours.
Additional disclosure: There are limitations inherent in our theoretical model results, particularly with the fact that such results do not represent actual trading and they may not reflect the impact material economic and market factors might have had on our decision making if we were actually managing client money.