This is an update to our model portfolio report, 33 Stocks for June 2017.
A short sale position in CIT Group Inc. (NYSE:CIT) reached a stop loss today and will be assumed closed in the theoretical short sale model portfolios at the Monday, June 19 market close.
MTD the theoretical Core Long Model portfolio is up +0.78% and the theoretical Core Long/Short Model portfolio is up +2.12%. The S&P 500 is up +0.89% and the SPDR S&P 500 ETF (NYSEARCA:SPY) is up +0.50%.
The theoretical Opportunistic Long Model portfolio (composed of the same stocks as the Core model but using a cash allocation strategy) assumed a 70% stock allocation at the close yesterday after a 20-day 100% cash allocation. It will continue to assume a 70% stock allocation through at least July 13, 2017.
Updated price targets and return data are provided below.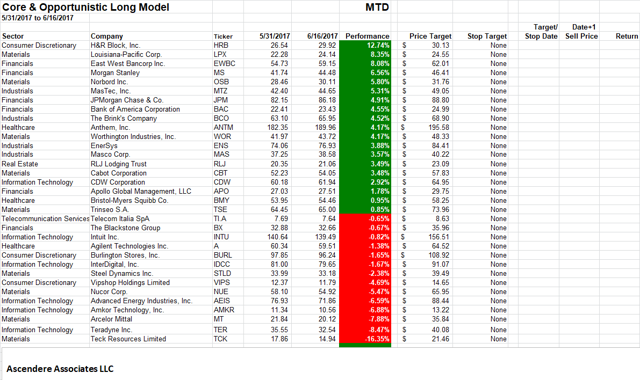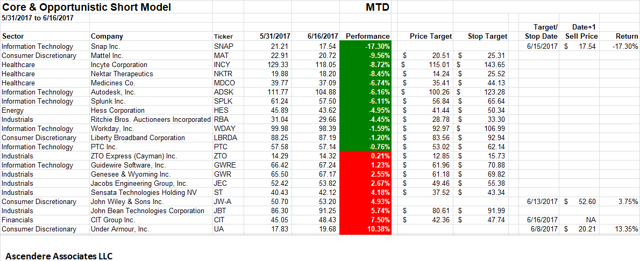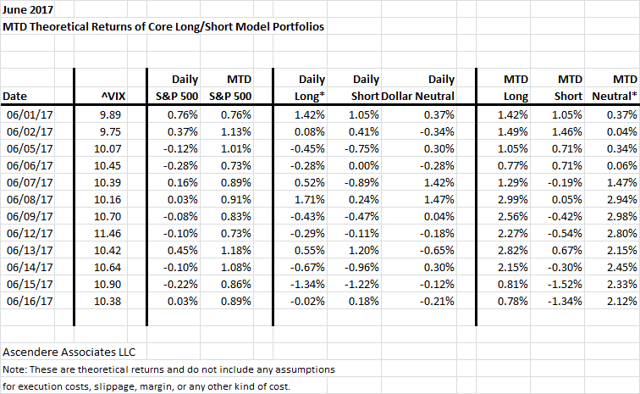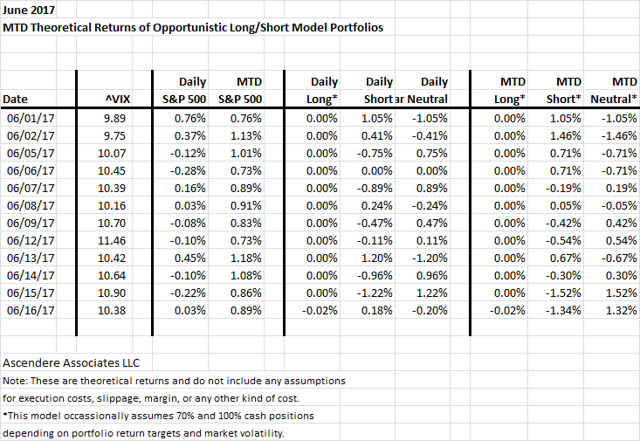 Disclosure: I/we have no positions in any stocks mentioned, and no plans to initiate any positions within the next 72 hours.
Additional disclosure: There are limitations inherent in our theoretical model results, particularly with the fact that such results do not represent actual trading and they may not reflect the impact material economic and market factors might have had on our decision making if we were actually managing client money. We do our best to provide accurate information in this report, but do not guarantee its accuracy.