Yes, this is ridiculous. I've said so, many times when the people who are supposed to handle these kind of situations just panic and ends up making complete fools of themself. In spite of a dozen of news reports stating that
EU's
top leaders are meeting to discuss the latest rumors about
Greece
planning on leaving the
euro zone
, they all deny that there is a meeting, calling it a total fantasy and says they have no idea of what the fuzz is about.

"We have absolutely no idea of what this is about. I have no comment. I don't know where they are getting this from."
Mark Gray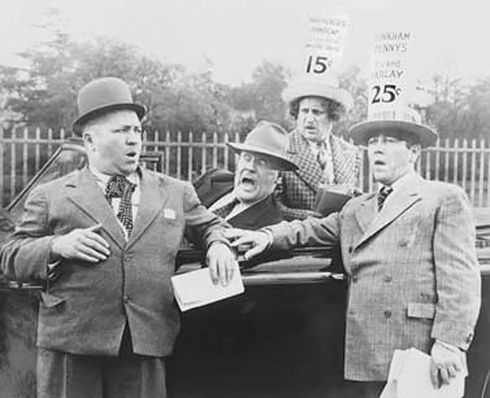 According to several European news agencies are the EU core finance ministers holding a secret meeting in Luxembourg to discuss "difficult issues", including Greece's ongoing troubles. Official sources, however, strongly deny that such a meeting going on, and says the whole story is a total fantasy.
Jepp, the media is just making up stuff – thing that are
not grounded in reality
, as my good friends at
DnB NOR
says when they don't like the way I describe their business.

But this is on a completely different level.
The
European Commission
and the finance ministers of Germany, France, the Netherlands are in the Grand Duchy for a private chat about the
"outstanding euro zone creditor issues with regard to the continuing problems in Greece,"
a source familiar with the discussions informs the
EUobserver
.com.

Jean-Claude Juncker
, the prime minister of Luxembourg of the
euro group
, the 17 countries that employ the single currency, is also there
"despite the denials of his ministry,"
the source says.
Finland may also attend, but not Greece, according to the
website
.

The idea is to have a "smaller group" consider these matters privately, without the full euro group needing to attend.
In addition, the discussion extends to the sizeable presence of MPs in the new Finnish parliament who are reluctant to bail out Portugal and what is to be done.

Spiegel Online
reported late Friday afternoon that the meeting was called to consider Greece leaving the euro.

Earlier in the evening, the European Commission said it was 'not aware' of any secret emergency meeting in Luxembourg.

"We are not aware of such a meeting," commission spokesman Mark Gray says.
"We have absolutely no idea of what this is about. I have no comment. I don't know where they are getting this from," adds the head of the commission's spokesperson's service.
Meanwhile, the spokesman for euro group chief and Luxembourg Prime Minister Jean-Claude Juncker, Guy Schuller says, according to Reuters:
"I totally deny that there is a meeting, these reports are totally wrong."

The Greek finance ministry subsequently dismissed the report of a Greek flight from the euro as a "provocation undermines Greece and the euro and serves the interests of speculators."

The Dutch foreign ministry says that the nations finance minister is in Rotterdam.

Other official denials of a Greek exit have also started to come in.

The French finance ministry has described the idea of Greece leaving the euro zone as a "total fantasy".
T.G.I.F.  !!!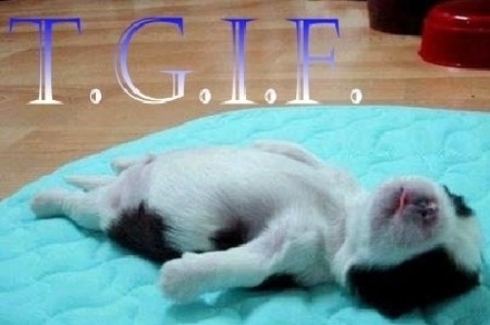 The story: