Norwegian Member of Parliament, Snorre Valen, have officially nominated Wikileaks founder Julian Assange for Nobel Peace Prize. Mr. Valen compare Mr. Assang with the recipient in 2010, the chinese freedom fighter Liu Xiaobo.

This way, the public has become aware of abuses of power that governments should be held accountable for.

Snorre Valen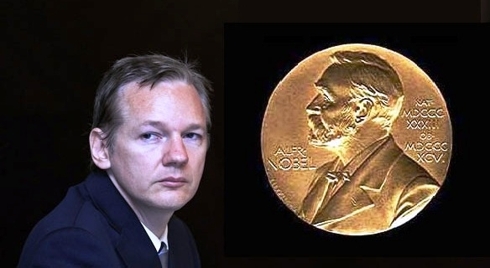 The Norwegian politician writes on his blog that he has nominated  Wikileaks for the Nobel Peace, referring to the site's contribution to "democracy and freedom" around the world.


Nominations for the price of peace closed on Tuesday.

According to the website of the Prize, any beneficiary legislator, academic or award in the world can nominate anyone for the price, .

Member of the Norwegian Storting – parliament – Snorre Valen writes that Wikileaks has contributed to "draw a map of the freedom of information."
"Publishing material that is deemed classified by the government is an obvious right that newspapers and media have practiced for many, many decades. This way, the public has become aware of abuses of power that governments should be held accountable for. The internet doesn't change this – it merely makes information more accessible, easier to distribute, and more democratic in the sense that virtually anyone with an internet connection can contribute."
Wikileaks is a site that publishes documents concerning its business and neglect of the government.
Critics have accused of endangering national security, while the defenders have said that protect whistleblowers.
"Political powers and institutions that ordinarily protect freedom of speech suddenly warn against the danger, the threat to security, yes even the "terrorism" that Wikileaks represent. In doing so, they fail in upholding democratic values and human rights. In fact, they contribute to the opposite. It is not, and should never be, the privileged of politicians to regulate which crimes the public should never be told about, and through which media those crimes become known."
The site has published numerous secret documents, including the war in Iraq and Afghanistan.
Military officials have criticized the publication of documents.
US  Defense Secretary
Robert Gates says he was "appalled" by the release schedule of war in Afghanistan last year.
"It would be a crime to ban or oppose the right to publish such information. It should instead be protected, regardless of what we might think of the contents of some (or even all) of the published material. I am proud to nominate Wikileaks for the Nobel Peace Prize."
"Xiabao Liu was awarded the Nobel Peace Prize last year, fought for human rights, democracy and freedom of expression in China," Valen write on his blog.
 
"Similarly, Wikileaks took part in the battle those same values throughout the world, exposing (among many other things), corruption, war crimes and torture."


"Liu Xiabao was awarded the Nobel Peace Prize last year for his struggle for human rights, democracy and freedom of speech in China. Likewise: Wikileaks have contributed to the struggle for those very values globally, by exposing (among many other things) corruption, war crimes and torture – some times even conducted by allies of Norway."
Here's the full statement: Why I have nominated Wikileaks for the Nobel Peace Prize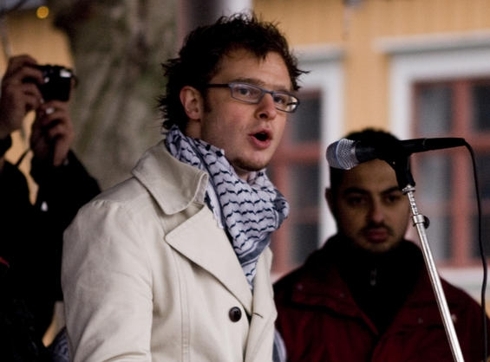 I don't think most of my readers know who Snorre Valen is, so I'll give you a few hints.


His political opponents at the website

dokument.no

describes him like this:


"Valen represent the happy-go-lucky-anarchism that characterizes the Left today. Anything goes."




Hammers on:

"Valen believes the right to disclose is a human right. .. To say that Wikileaks massive revelations is a human right, will make the concept meaningless."


And concludes:
"Valen is a representative of the desert generation who have never had to worry about consequences."

Speaking about consequences, if the Norwegian Peace Prize Committee should dare to be to be that provocative and give the award to Mr. Assange, the furious reactions from the Chinese government when  Xiabao Liu got the prize can easily become peanuts compared to what can be executed by the

United States of America

.


Personally, I think it's an interesting thought…

Related by the Econotwist's: