Cyber Attack Against Norwegian Military, Massive and Targeted
Please Note: Blog posts are not selected, edited or screened by Seeking Alpha editors.
On March 25 this year a massive and targeted
cyber attack
was launched against the Norwegian Military Forces – Forsvaret – according several Norwegian news sources. It is being described as one of the most serious so far. Local experts fear more attacks, capable of paralyzing the entire
Norwegian economy
.
It is likely that important computer systems are infected, and that information has been lost.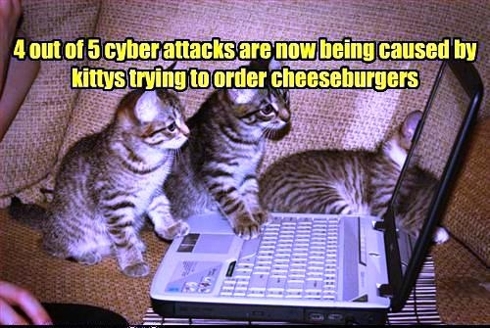 On March 25, hundreds of emails was sent to high-ranking officers in the Norwegian military – Forsvaret. The message was disguised as a regular message from the public directorate, written in perfect Norwegian, with an innocent looking file attached. One person opened the file – and the fight was on.
According to the military spokespersons, the computer where the infected file was activated did not contain any
classified information
. The attack was discovered and stopped before any sensitive or confidetial information was stolen.
But some data was stolen. It is still unknown how much, and what, information that has been stolen, says Major Ivar Kjaerem at the Military Center for Protection of Critical Information, according the newspaper
VG
.
And I presume its gonna stay that way…
Cyber attack against
Norway
have become more like an online game, specially  after last years
Peace Prize
award.
The Norwegian oil installations in the
North Sea
was also among the first to detect infections by the
Stuxnet
worm.

But this one is almost as special as the Stuxnet.

First of all: It seems to have been very well planned, organized and executed. Almost with a military precision.
Secondly: The attackers did already posess detailed information about the Norwegian military as they were able to target between 200 and 300 high-ranking and influential officers.
And third: I happens the day after Norwegian Air Forces has their first raid over
Libya
.

When it comes to the last point, no one can say for sure if there is any  connection or not.
However, the incident has surely scared the Norwegian military who characterize it as one of the most serious cyber attacks so far.

And the military spokesman seem to suddenly have realized that we ain't seen nothing, yet.
I belive it is some kind of recognition mission, an attempt to map our systems and possible vulnerabilities,
Major Kjaerem says, indicating the expectation of new attacks.

And, of course, the military spokesman underline that they managed to stop this one, and the possibility of anyone penetration the Norwegian military's security system is very low.
Here's come the part when I have trouble not laughing…

So, they managed to stop the attack? Our brave soliders? Well, this is what really happened:
The email was received on a Friday afternoon. But some hyperactive warlord decided to pop by the office on Saturday, just to check if we've had hit
Gaddafi
and check the mail and stuff, You know.

What happens next is described by the newspaper VG as follows:

The sender, who was named in the email, did not exist, and it was the aware  receiver who raised the alarm because it was something else attached to the email than the annual report from the Directorate. The attachment behaved strangely, and the person became suspicions.

Well done! boys and girls!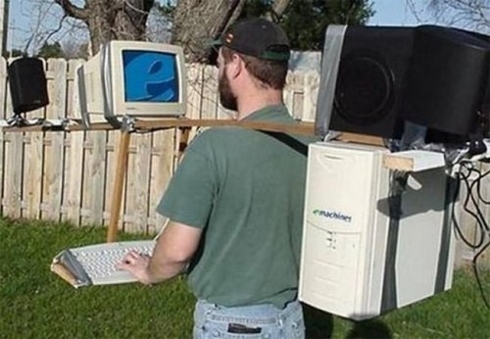 Quite frankly, I'm speechless…

Anyway – last year the Norwegian National Security Authority warned against the threats from cyberspace in their recent 2010 report.

The report states:
It is likely that important computer systems are infected, and that information has been lost.

We we regard it as a very serious matter when the Norwegian military gets attacked like this, says spokesman Kjetil Veire with the National Security Authority.

Adding: When it comes to infected computers, we fear there is a large dark zone. What we have seen here might just be the tip of an iceberg.
But finally security expert at the company Steria, Stein Moellerstad, put the closet in the right corner:

The number of attacks against the Norwegian military will increase. And they can cause more serious damage because the flow of information through the internet has become so huge that both the military and the rest of the public administration has partly lost control.
According to the National Security Authority 2010 report, are cyber attacks capable of paralyzing the entire Norwegian economy in a worst case scenario.

So, now the speculations about who might be behind this are running totally wild.

Local experts say that only about 10 nations in world is capable of launching an attack as this.
Anyone with above average computer skills with a couple of buddies to help with the actual launch could do this.

The suspects are millions.
In my mind the most interesting question is: Why Norway?
I mean, we haven't got much oil left, we've sold it all. The same goes for the technology.
In other words – not much to spy on.

I assume the NATO material is under a special NATO security facility.

And our famous Oil Fund? Well, we impulsively bought Greek debt for about one billion USD. Perhaps we shouldn't have, but that Greek prime minister look so nice.

The rest is probably gone in a few years anyway as the government will have to pay for all its promises, specially within the health care sector.

It means we don't have that much money, either.

In fact, I can only see one logical reason to Norway being targeted in this scale:

It's just too damn easy!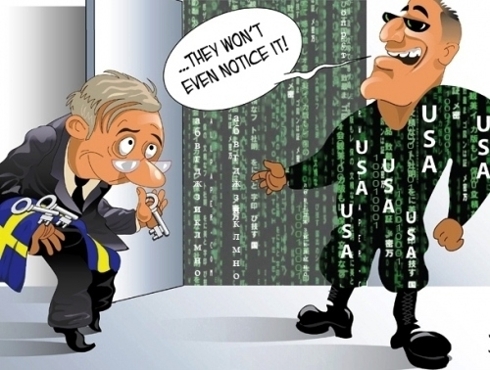 Related by the Econotwist's:
Seeking Alpha's Disclosure: Past performance is no guarantee of future results. No recommendation or advice is being given as to whether any investment is suitable for a particular investor. Any views or opinions expressed above may not reflect those of Seeking Alpha as a whole. Seeking Alpha is not a licensed securities dealer, broker or US investment adviser or investment bank. Our analysts are third party authors that include both professional investors and individual investors who may not be licensed or certified by any institute or regulatory body.