I have been following Pengrowth Energy Corporation (PGH) for over 3 years, and the reason I decided to do so was the dividend. PGH's dividend is relatively high when compared to other companies in the same sector, and a high dividend is, usually, a drain of capital. Thus, I set out to find a good reason for PGH to have a high dividend, and after doing research, I found that an 8 % and above dividend is not such a bad idea, not in the oil and gas industry, where companies like Royal Dutch and Exxon Mobil have such a strong presence.
A high dividend is a good way to attract investors in a sector where competition is fierce, although availability of capital is a good thing, expanding oil operations requires government approval, and it can be a challenging task. In addition, there is extensive lobbying involved, organizations that are always willing to fight against such operations, The Keystone pipeline for example, it shows how complicated expanding operations can be, and the many environmental difficulties that such projects have to face.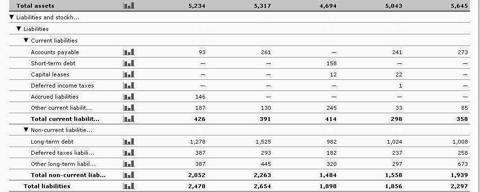 Currently, PGH has 5,645 mil CAD in assets, and about 2,297 mil CAD in liabilities. There is a good CEO on board; Derek W. Evans who has been in the sector for nearly 30 years, and recently, the company made a private placement of unsecured notes for about 385 mil CAD. One would think that a company with such a high dividend would have big liquidity problems, but PGH is doing just fine, in fact, it has been doing just fine for over 8 years, making the stock a good holding at this moment. The stock is trading below 6.00 USD near its 52 week low of 5.03 USD, with a 52 week high of 11.17, and technical indicators such as the Relative Strength Index (RSI) are signaling an oversold market, well below 30, most likely a reversal. As well, the rapid moving stochastic is also indicating an oversold condition, and the slow stochastic indicator is about to enter the oversold area as well.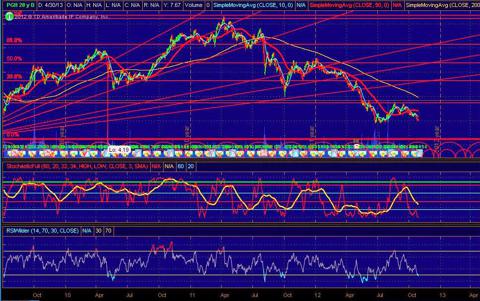 (PGH Daily Chart with RSI and Stochastic Indicators)
Regardless of future capital valuation, a high dividend is the reason institutional investors are holding the stock, it works, PGH is the type of stock held by the Royal Bank of Canada, CREF stock, and Dundee Wealth Management among others. Nonetheless, PGH has stopped the dividend reinvestment program that encouraged investors to put some capital back into the company at an extra 5% discount per share. However, slashing the reinvestment discount is a proper move in such an undervalued market, for the payment of the current dividend is backed up by 1.25 billion in credit, and no major debt is to reach maturity until 2017. In the mean time, PGH diversifies its production by offering light oil and gas condensates, and it has over 290 million barrels of collateral resources at Lindbergh. One of its major projects in Alberta is soon going to obtain approval of regulators, and the initial stage of production is forecasted for 2015 at about 12,500 bbls/d and 17,500 bbls/d by mid-2016 respectively.

Furthermore, PGH is part of the I Shares MSCI Canada Index, and the I Shares S&P North America Natural Resources Index (BATS:IGE), both of which provide the stock with a large trading volume, and volatility ideal for following the fluctuations of crude oil. On top, IGE just crossed over its 200-day moving average, which is a bullish signal going forward, and crude oil has been consolidating at about 86 USD per barrel, inventories have been growing, and supply fell to an eight month low.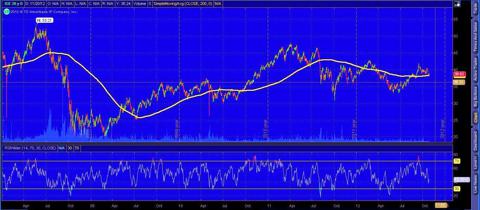 (IGE Daily Chart with a 200 MA)
In addition, when we consider geo political factors, we find that Canada is a geopolitically stable zone. In contrast, in the Middle East tensions are not been settled any time soon, and supply is most likely to be disturbed. To complement, the IMF forecasted a 3.6% growth for 2013, which is not a bad number if we consider the slowdown in Europe. Thus, crude oil consumption is most likely to keep increasing, and inventories replenished as oil price consolidates. In conclusion, what remains from PGH after the dividend cut, is definitely a good instrument for speculation, and not such a bad holding, I would not be surprised if I see the stock at its 2011 high of 14.43 USD in the next couple of years as US becomes the number one oil producer.