Over the past year, a distinct trend toward energy supply security has arisen around the world. The on-going global recession has exacerbated this trend culminating in the outbreak of war in Ukraine, Iraq-Syria vs the Caliphate of Islamic State and China vs Japan, Vietnam and other Asian countries around the South China Sea. The Ukraine breakup including Russia's annexation of Crimea and fighting in Eastern Ukraine with separate statehood placed on the bargaining table by Russia concerns Russia's natural gas pipelines and delivery to Europe through Ukraine. The Islamic State's seizure of oil wells and territory in the Levant and Iraq concerns oil in Syria, Kurdistan, and Iraq. And China's aggressive posture toward the entire South China Sea including the installation of oil rigs, concerns China's massive demand for oil and possibly gas. Japan's Fukushima disaster from the Tsunami several years ago has caused the shutdown of Japan's nuclear units and driven up their demand for natural gas to fuel new power plants. Even South America is having financial difficulties including Argentina' bond default while Brazil has been slow to develop their oil wells and are importing ethanol from the United States to power some of their vehicles.
The bright shining light in all of this turmoil is the United States which is experiencing a fracking boom in both oil and natural gas. The infrastructure there has been slow to catch up with production and oil by rail has temporarily replaced pipelines in new oil and gas fields. This has had unexpected consequences for the farmers in North Dakota and other new oil producing areas since the cold winter of 2014 has forced them to store grain on the ground waiting for shipment by rail. Flaring of natural gas in the Bakken has upset environmentalists due to increased air pollution and the effect on global warming. The United states natural gas price with this sudden glut has dropped to ½ that of Europe and 1/3 that of Japan. The United States is rapidly growing its oil production, but there is little price differential between Brent crude and West Texas Intermediate crude. The new fracked oil is light oil and more flammable than heavier crude from Canada or the Middle East. With the Polar Vortex of last winter, there is the possibility that the natural gas reservoirs will not meet the EIA expectations for reserves this November.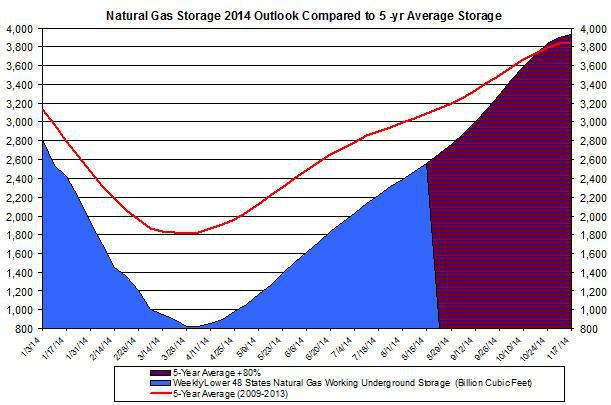 My take on these global political and resource related tensions is a push to maintain the price of energy resources. Demand will be pushed by unbearable pollution in large cities in China, like Beijing. The United States is legislating coal out of the energy mix for power plants and new natural gas fired plants will be the alternative. I have invested in LNCO to gain the high yield ~9% and will continue to dollar cost average into that stock monthly. A byproduct of this investment is return of capital reducing current income taxes on the high dividends. In addition there will be considerable push on the administration to export the excess of gas production through natural gas liquids and compressed gas (Morgan Stanley has applied for permits to run a compressed gas export business). Even Mexico is opening up their energy market and PEMEX will no longer have a monopoly on this business. Mexico is taking a larger and larger share of natural gas exports from the US through pipelines.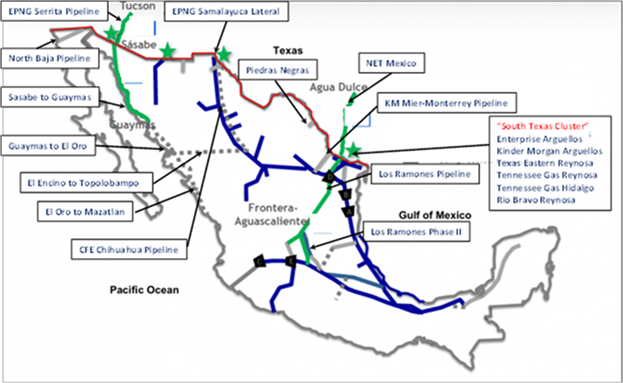 The boom times in the energy business remind me of the 1920s oil boom.
Disclosure: The author is long LNCO.