Buffalo Wild Wings (BWLD) shares rose over 5% to $140.27, in after-hours trading on strong earnings of $1.49 per share. Highlights from the quarter include:
Total revenue increased 20.9% to $367.9 million
Company-owned restaurant sales grew 21.3% to $344.9 million
Same-store sales increased 6.6% at company-owned restaurants and 5.0% at franchised restaurants
Net earnings increased 72.9% to $28.3 million from $16.4 million, and earnings per diluted share increased 71.3% to $1.49 from $0.87
Earnings of $1.49 were at the high end of the expected range. Revenue was higher than expectations of $363 million.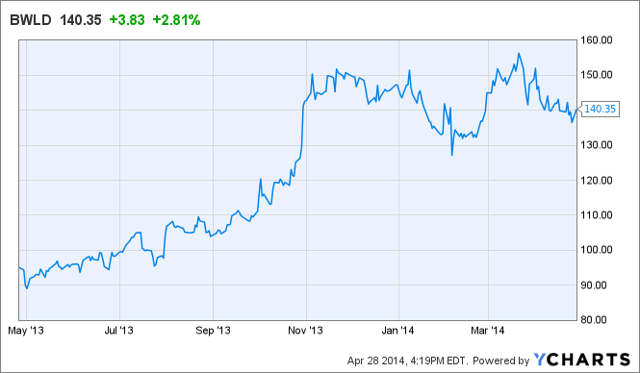 Disclosure: I have no positions in any stocks mentioned, and no plans to initiate any positions within the next 72 hours.