A couple of days ago, I initiated a short on the S&P 500 (SPY). I might as well be writing that I placed my feet into a pit of hot coals. I got burned badly. The stock market is like a power plant melting up and ready to blow off. Betting against it is probably a bad idea. Raising cash may not be a terrible idea. Buying 2-year Treasury investments may be a solid way to protect your money.
There is a definite shift in the market over the past few months. Back in February 2016, the market had a healthy correction.  Back then, I still believed that stocks were expensive, but I was willing to believe the market had a few months left to run.  It was nearly two years ago.
Now, we are several quarters into the Fed's tightening cycle and extremes are building in valuations.  Notable is the below example. For years, market bulls have pointed to excessively low interest rates as a catalyst for valuing stocks at a premium. The logic behind this being that an investor seeking yield could actually earn more by holding the S&P 500 than holding a 2-year Treasury (or even the 10-year Treasury).  Now, the incentive to hold stocks for the dividend yield has diminished (hat tip to Doug Kass).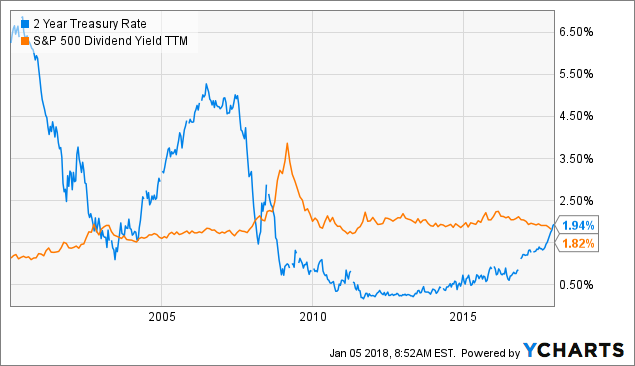 The 2-year Treasury has been rapidly gaining steam since September 2017.   This is making the 2-year Treasury appear to be an attractive place to hold some of your money.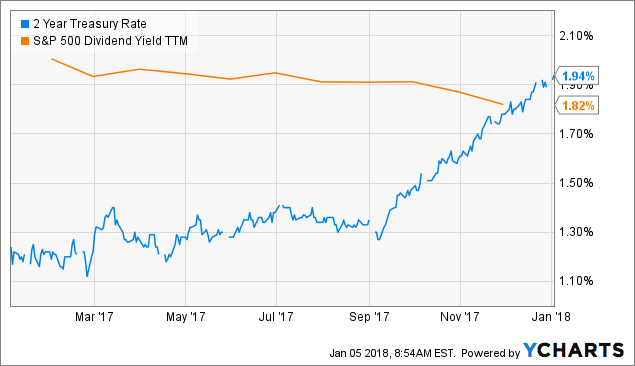 While the yield curve isn't inverted, it is flattening. If long duration bonds don't begin to sell-off, I expect it will continue to flatten, as the Fed raises rates.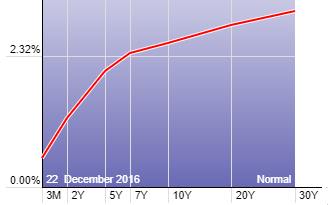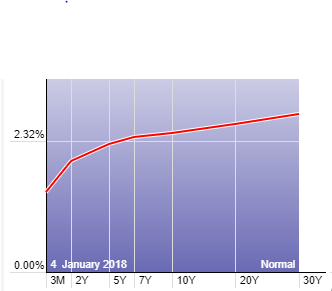 This is the chart that is most alarming to me.  The market, relative to GDP, is the most expensive it has ever been. Valuations are going parabolic.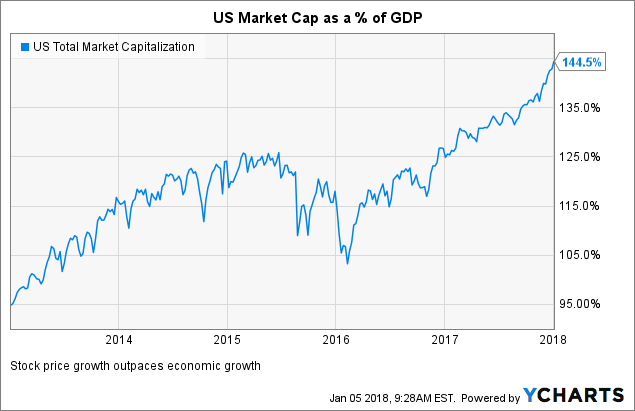 The current "everything bubble" is bigger than valuations of the "dot com" bubble and far above the "housing bubble."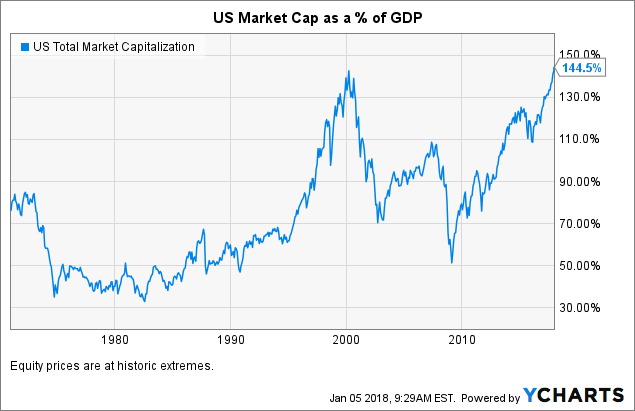 In terms of the credit cycle, I am most concerned about student loans debt. In the past 20 years, the total amount of outstanding debt has increased 463.8%.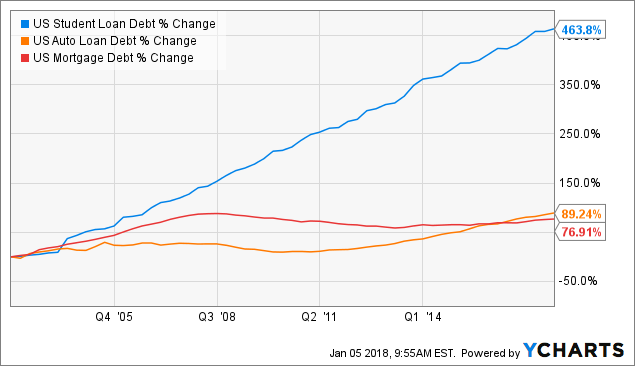 Bottom line: Don't fully buy into this market's euphoria.  We are overdue for a correction.