When a major uptrend is broken in a fast and significant way, we have what some traders call "technical damage" and the best way to correct that damage is to find a bottom. 
While I believe the market is running on terrible valuation fundamentals, a lot of people point to a strong economy as evidence that the fundamentals in the market are actually strong.  If that's true, the major indices simply need to find their inflection point.  We are, perhaps, half way there, if that point of strength is the 200 day moving average.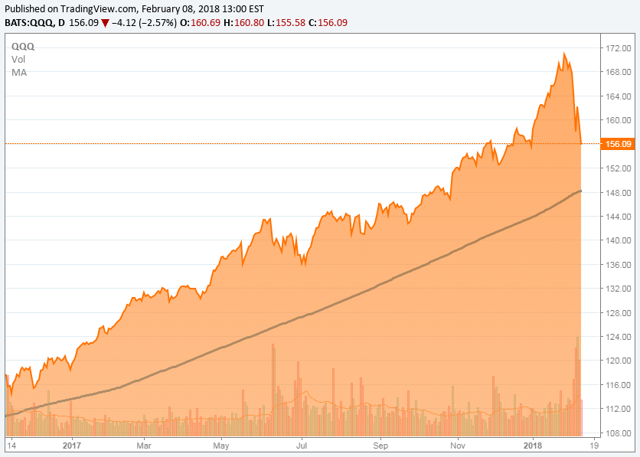 If the major indices do, in fact, test the 200 day moving average, then one may suspect that investors will be cautious.  Things like this tend to infect the psyche.  Good luck to all.
Disclosure: I am/we are short qqq.