Here is what you need to know to prepare for next week's trading. Courtesy of the trading desk at Prompt Trader, a proprietary trading firm dealing in US equities. Come check out our FREE chat room and take advantage of exclusive member only trading rates. Trade for as low as $1.95 a trade! prompttrader.com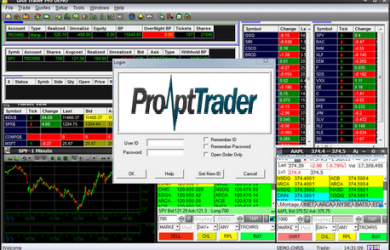 News, Headlines, Earnings, Trading Ideas:
-Volatility collapsed 39.1% the largest weekly percentage loss since the index was launched in 1990. Trading the volatility ETN VXX is risky, the inverse volatility ETN XIV can be lucrative. Remember to close any and all positions daily, holding these overnight in this environment can be dangerous. The VIX futures saw record volume past few days.
Stocks to trade: VXX, VIX, TVIX,
- Citigroup will seek permission for the bank's first share buyback since 2007 as part of the latest "stress tests" from the Fed - The 19 largest U.S. banks must submit by Monday their plans to return capital to shareholders as part of an annual Fed-supervised exercise that tests whether they have enough capital to keep lending during a severe economic downturn.
Stocks to trade: BAC, C, JPM, GS, WFC
Earnings season starts - Alcoa will officially kick off the CQ4 earnings season Tues night (1/8) and Infosys is Thurs (1/10) night, Fiday (1/11) Wells Fargo. but the real volume of results won't start until the week of Mon 1/14.
Stocks to watch: AA, INFY, WFC
Tech - CES kicks off in Las Vegas (Jan 7-11). Historically this has been a very big event for tech although increasingly CES is losing some of its relevance. Two of tech's most important companies (MSFT and AAPL) aren't participating (AAPL has never used CES and this is the first year MSFT has decided to skip the event) and no major product launches are planned.
European CB meetings - both the ECB and BOE will hold meetings Thurs morning 1/10. Neither is expected to adjust policy although there is some chatter around the ECB (will they lower rates from the current 0.75% or bring deposit rates into negative territory?).
Republican Senate Minority Leader McConnell said the tax issue is over and the focus needs to now turn to spending
US manufacturing - FLEX's CEO tells the WSJ he can imagine slowly bringing more manufacturing capacity back into the US. The difference in labor costs between Asia and the US is narrowing while American local officials are giving more tax incentives to manufacturers. However, FLEX thinks manufacturing would only return slowly to the US.
Tax code may be the most progressive its ever been since '79; the upper-income brackets are now facing the heaviest tax burden in >30 years
Fed asset purchases - Bullard and Plosser both reinforce the message from this week's FOMC minutes and suggest asset purchases could lessen or stop all together before year-end; each hints at a ~7% threshold for QE to stop (vs. ~6.5% for ZIRP); however, Bullard emphasized how investors should watch eco data to determine when policy would change and not the calendar (explaining that the Fed would adjust based on jobs and inflation and not an arbitrary date) - Reuters
Disclosure: I am long XIV.