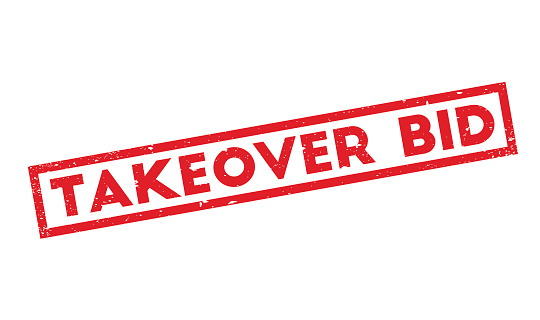 Let me be clear, this is not an anti-China article. Far from it. Bacanora Lithium and Ganfeng have been sharing development (and ownership) of The Sonora Project which is the world's largest lithium resource. 8.8 Million Tonnes of lithium, with an NPV of $3.4 Billion and a 250 year resource, this was the perfect example of both the East and the West working together, fusing the geological expertise of Bacanora with the technical expertise of Ganfeng Lithium.
Except, it's not quite happening that way.
On the 6th May 2021 Bacanora Lithium announced a possible offer from Ganfeng to purchase Bacanora outright, at a price of 67.5p per share. In principle, Ganfeng had offered over a 30% premium over the share price at the time of the offer, and it looked to be a fair offer. However, it suddenly doesn't look too good as we look into the history of this project.
In 2018, the Bacanora share price reached an intra-day high of 157.1p, before the lithium price depression saw them unable to fully fund the mine themselves. This was before the project was fully financed. This saw Bacanora engage potential partners in attempt to assist into building what is a major resource for the Electric Vehicle industry.
Stepping into the fray, came Ganfeng. Currently owning 51% of Lithium Americas' Cauchari-Olaroz Project alongside over 15% of Lithium Americas itself, they agreed a partnership with Bacanora to develop the clay deposit in Mexico. This saw Ganfeng take a 22.5% stake in the project itself, alongside a stake in Bacanora Lithium. This is how it should be done. Joint venture agreements, with all working alongside one another.
With the recent EV boom, it is clear that lithium supplies will be in a shortage from 2023. Many Australian miners have dwindling reserves, and EV adoption is growing exponentially. This is concurrent to shortages of Rare Earths (REEs), Nickel, and Cobalt – All key elements for production in electric car batteries.
In November 2020, Bacanora Lithium announced that Ganfeng would be increasing their stake in Sonora to 50%, and in Bacanora Lithium to just under 30%, subject to approvals from the Chinese Government. Several months later, in February 2021, Bacanora Lithium then offered a share placing to raise $65 Million to fully fund the construction of the project. This resulted in a significant dilution for shareholders, and many argued that the offering was significantly underpriced. 45p per share, prior to the 67p it was before the dilution. That being said, many shareholder accepted that the board wanted to ensure the fundraising was successful, especially considering the previous failure in 2018. Furthermore to this, many were pleased to simply see the financing of the project to be complete.
Peter Secker, CEO of Bacanora Lithium stated in a speech in 2019 that Ganfeng may increase their stake in the Sonora Mine to 50%, but will NOT be attempting a takeover. Clearly, this is not the case. The recent RNS filing from Bacanora Lithium had stated that they were 'pleased' to have entered into an agreement surrounding the terms of a potential 67.5p offer. Within the same RNS, it was made clear that Ganfeng have received approval to increase their stake within Bacanora to 28.88% following the recent dilution, at a cost of $31 Million.
At this stage, it raises significant questions surrounding both the terms, and the timing of this agreement. Based on the above figures, Bacanora Lithium have at a minimum, $96 Million in cash, alongside $120 Million in debt financing available from RK Mining. Bacanora raised a significant proportion of this cash from their recent placing, and Ganfeng are clearly taking advantage of this situation.
The offer of 67.5p per share is an offer for the remaining 273,587,492 shares is a total of $184,671,898 USD. At this price, Ganfeng will acquire all the shares of Bacanora Lithium, alongside $96 Million in cash. As of December 30th 2020, Bacanora's cash position was $39.2 Million USD. Factoring in any cash burn, Ganfeng are purchasing a 250 year resource, a 44% stake in Zinnwald Mine in Europe, over $130 Million USD on the books, all for a cash payment of $186 Million – Funds which could be going towards the construction of Sonora itself.
It is clear why Ganfeng are taking this course of action, what is not so clear however, is why the Bacanora board are going to recommend such an offer.
The terms of the deal have stated that Bacanora and Ganfeng have been in discussions regarding this offer. What is unclear however, is for how long. Neither Bacanora, nor Ganfeng have made clear whether any formal or informal discussions took place prior to the February 2021 fundraising, or how it all came about at such a drastic pace. The veracity of the situation is unclear, and tenous at best, with many shareholders having to sell at what is deemed to be an unfavourable price. Hanwa, the Japanese trading house purchased their shares in conjunction with an off-take agreement at roughly 80p per share. Both Hanwa and M&G Investments (holding 15%) have gone through numerous dilutions, and are unlikely to be favouring such an agreement. The value of the mine speaks for itself, and is a clear multiple of the offering by Ganfeng.
Another factor, was the recent comments from Mexico's AMLO highlighting many lithium concessions were being used as trading instruments, as opposed to being used to create viable projects. With the in-roads Ganfeng are making across the world of mining projects, it is feasible that they could attempt to re-assess timelines following on from their purchase of Bacanora Lithium. For Bacanora, this is their only project. For Ganfeng? It is one of many.
Key questions have been raised by shareholders, querying how the board could accept what is argued to be a 'derisory' offer. Looking at price Ganfeng are paying, counterbalanced by the NPV of the mine and the scalability of the resource, it seems to be a deal that inherently benefits Ganfeng first, and Ganfeng last. Questions have been raised by Sir Iain Duncan Smith, former leader of the Conservative Party asking for the UK government to step in and block this sale.
Compared to its peers, Bacanora Lithium is grossly undervalued when calculating its share price to NPV. Lithium Americas and Piedmont Lithium are both trading at above 70% of its NPV, even with Piedmont being further behind in development. Bacanora is currently trading at less than 10% of its NPV.
An incredibly low share price leaves a company open to such takeover offers, but it is difficult to assess what the board have done to assist in promoting the story (or lack of) of Bacanora Lithium. Moreso, how they could announce on the back of such a low valuation, to be 'pleased' with the potential of an offer at 67.5p.
With Bacanora themselves stating that Lithium demand will increase by 800% by 2030, it is unclear how this takeover fits in with regards to the global clamour for resources, and Mexico's own plans for the lithium industry.