I have spent most of my financial career as currency trader, which in essence is placing bets on major world economies much like you would at a roulette table.   Currencies are traded somewhat on news but mostly on technical indicators based on current market conditions. China is the one currency you cannot trade because the China machine controls it completely. It stays within a fixed pip range, the general overall value is currently undervalued to keep exports cheap, and sweatshops running smoothly. Everything in China's economy is fixed, it's GDP has been off for sometime this is no new phenomenon. Please grab hold of you chair because you may fall off after reading Chain's GDP numbers they are hilarious. This chart show growth from 1957-2001 put together by Thomas G. Rawski.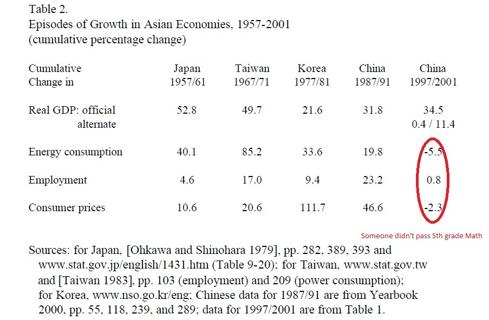 As you can see it's right out of the playbook of Bernie Madoff, the figures didn't make sense in 2001, somehow China seams to know it's GDP years in advance. The current 2008 figures are even more of a debacle... as former president Bush has been know to say "Fool me once shame on you, fool me twice shame on you." 

The real estate collapse of 2008 is nostalgic of the current Chinese bull market, except all the sub-prime lenders are the Chinese government. They are creating an asset bubble, though their "simulation" program or as I like to call it their Hyperinflation program. There is indeed a reason for China's large dollar reserves, to protect its currency when it becomes worthless.

The bubble will should burst around 2011 but may take a lot longer. The U.S. Housing crisis showed us that, bubbles can take a long time to unfold sometimes. One thing that Elliot Wave preaches is bubbles never unwind slowly and they crash when you least expect it. So what do you do?

Game Plan For The China Machine:

          -  Arbitrage (long and short position)

          -  Using derivatives (the China Machine doesn't let you short)

           -  Liquidate your long position when inflation rises in 2011

           -  Liquidate your long position when credit dries up
I expect the China Machine to continue it's bullish run until 2011, which is where I will cut my profits and run. I would be very careful with China, nothing is ever transparent, and not much is predicable because of it.

Remember that all is fair in Love and China     :)

Questions or Comments can be directed to: matthars147 at gmail

Disclosure:
The information in this article is for general guidance only. The information in this article does not constitute the provision of investment advice, or professional consulting of any kind nor should it be construed as such. The information provided herein should not be used as a substitute for consultation with an investment adviser, or other competent advisers. Before making any decision or taking any action on this information, you should consult a qualified professional adviser to whom you have provided all of the facts applicable to your particular situation or question. The information is provided "as is," with no assurance or guarantee of completeness, accuracy, or timeliness of the information, and without warranty of any kind, express or implied, including but not limited to warranties of performance, profitability, and fitness for a particular purpose.