I started the month of January on the 11th and had an excellent month. 
Got hurt by being long on the euro (NYSEARCA:FXE) and FedEx (NYSE:FDX) but got out of
FXE on the 20th with only a 2.89 percent loss. I still have FedEx and am
currently down over 11 percent as of the last trading day in January. The
rest of the positions have positive gains due to the fact most were short
plays. The market should bounce up for the next few days but I believe
will be down over the long term and will keep my positions in place for now.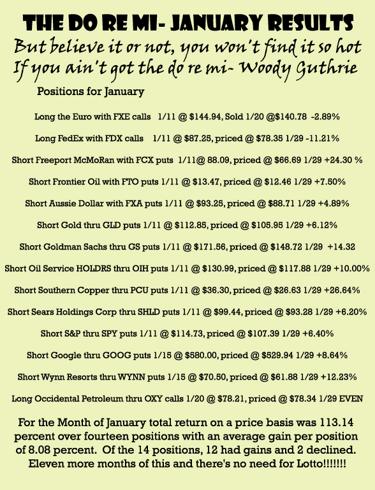 Disclosure:
No positions