The Memorial Day is upon us and with that the official kick-off to the Summer season. For those who wonder where the "precious" is going this Summer, let's look at the seasonal patterns for this time of the year. Gold has a tendency to repeat seasonal patterns with an uncanny regularity. It tends to bottom in June/July and stage a decent rally into September. That's the good news. The bad news is that May is usually a weak month for the metal, and the current consolidation is likely to resolve downwards. To illustrate that I've got two charts to show.
The top chart is the summer 2012 the bottom 2014.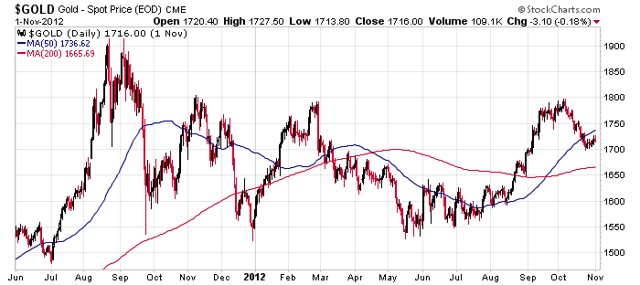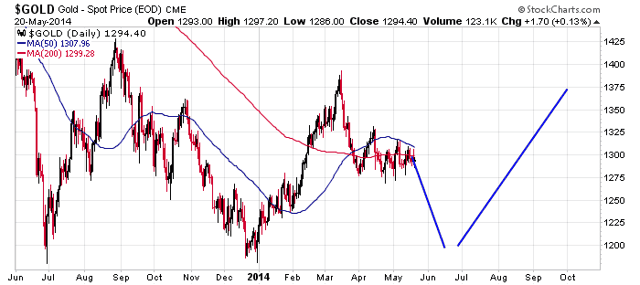 Admittedly, I allowed myself for some free-hand drawing on the second picture just to make the clear point.