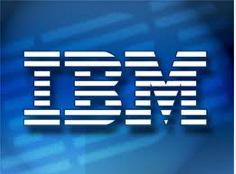 Despite the SPX grinding higher, it looks like Big Blue is starting to roll over. After coming close to filling the gap around $205-206, it's refusing to participate with the broader indexes and is starting to look a little tired.
Notice the implied volatility. It's ticking up.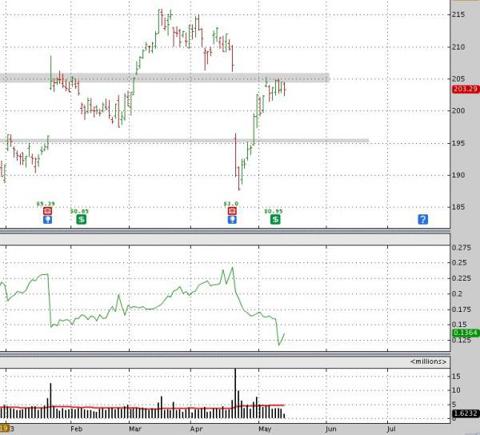 If the stock does indeed sell off, then either long puts (no later than July) or long put spreads (no later than June) would probably work out nicely. In the Live Trading Sessions we're tracking a bearish trade that can profit by 100% or more if IBM drops about 3% from here.
Trade safe!
Greg Loehr

Disclaimer: Loehr Consulting, LLC ("Company"), doing business as Options Buzz, is not an investment advisory service, nor a registered investment advisor or broker-dealer and does not purport to tell or suggest which securities customers should buy or sell for themselves. Before placing any trade you should consult with a licensed broker or registered investment advisor as well as read The Characteristics and Risks of Standardized Options. Please visit www.OptionsBuzz.com for the complete disclaimer and terms of use.
Disclosure: I have no positions in any stocks mentioned, and no plans to initiate any positions within the next 72 hours.