How The Sound Of China's Online Audio Players To Last?
Please Note: Blog posts are not selected, edited or screened by Seeking Alpha editors.
Summary
China's online audio industry has a promising prospect, in which Himalaya is racing ahead of others.
But which player will stand out is yet to know.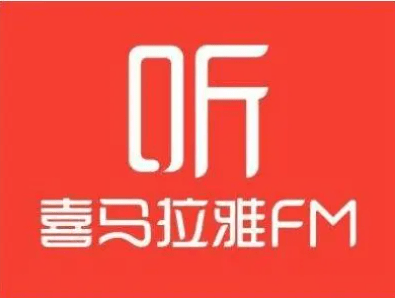 On September 13, Chinese online audio platform Himalaya submitted a prospectus to the Hong Kong Stock Exchange, with Goldman Sachs, Morgan Stanley and CICC as co-sponsors. It is reported that Himalaya filed for a prospectus to the U.S. stock market on April 30 this year, while the listing plan culminated in abortion due to uncertain market prospects and the sinking investment preference. Therefore, Himalaya dropped the schedule to land on the U.S. stock market but braces itself to list on the Hongkong Exchanges and Clearing Limited (HKEX). Recently, a wave of listing of internet companies from Mainland China is engulfing the HKEX.
Launched in 2013, Himalaya has gained support from eight times of financing so far as the online audio industry becomes an investment entry. However, Hilamaya encounters greater competition pressure as it faces challenges from both the catch-up peers Lizi FM (NASDAQ: LIZI) and Qingting FM, and many an internet giant. In 2020, Tencent, ByteDance, NetEase and other internet majors have set foot in the online audio industry in a bid to get a share of the pie.
The listing of Lizi FM has laid bare the pay-but-no-gain industry practice. Though as the biggest online audio platform in China, it is an urgent need for Himalaya to fundraising through listing as its losses in revenue perpetuate. Now, the question is how far the business of Himalaya reach the online audio market in China since it has been exploring the industry for many years? How can Himalaya hold on its position as the leader of the industry in the face of the competition? Will the IPO this time make it develop to a new level?
Net profit growth dilemma
In terms of revenue, from 2018 to 2020 and the first half of 2021, Himalaya achieves revenue of 1.481 billion yuan (US$229.56m), 2.698 billion yuan(US$418.2m), 4.076 billion yuan (US$631.72) and 2.514 billion yuan(US$389.70m), respectively. The company's revenue is on a rapid growth trend, growing 55.51% year-on-year in the first half of 2021, though declining from the 82.2% growth rate in 2019, it overall remains a high-level performance.
In fact, internet enterprises usually invest a lot in content costs to expand the user base and retain users. Facing the increasingly competitive audio market, Himalaya knows that it is far lagged behind the vying for capital and traffic flow with internet behemoths, thus it puts all-out efforts to improve the content quality as a weapon to help it stand out of the game. For this reason, the operating costs constitute the major part of Himalaya's cost expenses, which mainly include the revenue share of content contributors and the cost of purchasing copyrights.
From 2018 to 2020 and the first half of 2021, Himalaya's operating costs are 817 million yuan(US$126.70m), 1.498 billion yuan(US$232.30m), 2.073 billion yuan(US$321.46m) and 1.109 billion yuan(US$171.92), respectively. At present, Himalaya earns more revenue than costs, and the more and more widening gap between revenue and costs has built up its profitability.
But looking at the company's adjusted net profit, from 2018 to 2020 and the first half of 2021, the company's adjusted net profit was -756 million yuan(US$117.20m), -748 million yuan(US$115.95m), -539 million yuan(US$83.55m) and -324 million yuan(US$50.22m), respectively. High growth in revenue and falling unit costs failed to reverse the losses. This is because Himalaya put efforts as much as into content improvement to acquire users through marketing. Unlike Tencent, Byte, Netease and other internet majors which are backed up by abundant user resources, Himalaya is less advantaged but only can step up promotions to attain more faithful users.
Most of Himalaya's expenses are spent on R&D, sales, marketing and administration, of which marketing expenses account for the largest share. 2018 to 2020 and the first half of 2021, Himalaya's marketing expenses are 947 million yuan(US$146.80), 1.219 billion yuan(US$118.96m), 1.707 billion yuan(US$264.61) and 1.233 billion yuan(US$191.14m), respectively; the three expenses together take up 93.42%, 74.79%, 70.16% and 93.19% of the revenue of that year. Though revenue growth, the company's expenses spending is too high to increase net profit.
Fast user growth and enhanced cash realization
User index is an important barometer of how well an internet company is performing. Himalaya has been well paid off in content investment and marketing to acquire customers. In the mobile user end, Himalaya's average monthly active users grew from 54.8 million in 2018 to 110 million in the first half of 2021 and paid users also grew from 1.5 million to 14.2 million, with the paid rate growing from 2.7% to 12.8%. The numbers show that Himalaya's user base grows fast, and also makes progress in turning the traffic flow to earnings and increase user stickiness.
Himalaya is far ahead of its counterparts
Speaking of the user base, China is the world's largest online audio market, but in the case of the penetration rate of monthly active users, China has only as little as 16.1%, which drops greatly behind 46.5% in the United States. Compared with online music, short and long video streaming, the penetration rate of the three is 56.7%, 73.8% and 74.2%, respectively, meaning online audio still has a long way to catch up.
The good news is that online audio entertainment in China is favored by a wider range of users thanks to the development and innovation of online entertainment, as well as the emerging of online audio-based networks. Data show that the average monthly active users of the mobile end in China's online audio industry are beefing up from 79 million in 2016 to 186 million in 2020, and analysts project it to reach 470 million in 2025. Against the backdrop of a large user base and rapid growth in the number of users, China's online audio market will have significant potential for future growth.
There are many players in the Chinese online audio industry, but the current competition is mainly focused on"one superpower and two strong forces". Himalaya takes the lead in the industry, while Lizi FM, Qingting FM, Qi'e FM are positioned as the second place, followed by others such as Maoer FM, Tingban FM and Tingting FM. In 2019, the first choice of the online audio platform of the majority of users is Hilamaya, making it has a penetration rate of 62% among all brands, and the combined penetration rate of all the second powerful players is only half of that of Himalaya. Unquestionably, Himalaya is far ahead of the industry.
In general, China's online audio industry has a promising prospect, in which Himalaya is racing ahead because of its high penetration rate. Nevertheless, the high costs and expenses drag down the company's profits, and the increasingly fierce competition in the industry also hampers its further development. In addition, Himalaya is flanked by old rivals Lizi FM and Qingting FM, as well as threats from many internet majors. Last, the weaker ability than others to gain traffic flow and the high costs only makes the company more vulnerable. China's online audio market is booming, and who will win out is yet to know.
Seeking Alpha's Disclosure: Past performance is no guarantee of future results. No recommendation or advice is being given as to whether any investment is suitable for a particular investor. Any views or opinions expressed above may not reflect those of Seeking Alpha as a whole. Seeking Alpha is not a licensed securities dealer, broker or US investment adviser or investment bank. Our analysts are third party authors that include both professional investors and individual investors who may not be licensed or certified by any institute or regulatory body.