Cheetah Mobile Performance Has Improved, But The Transformation Of The Road Still Faces Many Challenges
Please Note: Blog posts are not selected, edited or screened by Seeking Alpha editors.
Summary
Cheetah Mobile Performance has Improved, But the Transformation of the Road still Faces Many Challenges.
Whether the existing business can be stable, whether related costs and expenses can be reduced, and whether AI robots can be recognized by the market.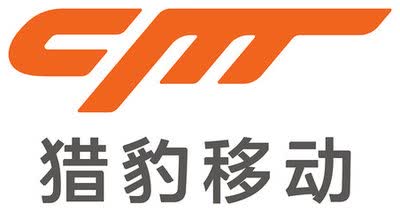 On September 7, Beijing time, Cheetah Mobile (NASDAQ: CMCM) released its 2021 Q2 financial report, the company's total revenue was 212 million yuan($33.85m) in this quarter, , a month-on-month increase of 6.7%, which was the first time in 10 quarters to achieve a positive quarter-on-quarter revenue growth, but it fell 46.3% year-on-year. The Non-GAAP gross profit margin continued to increase to 76.3%, It was up from the previous month but down 42.6% year on year, From the perspective of profit and revenue, this reflects that its growth and operating efficiency have been improved to a certain extent, but it still faces many challenges.
In terms of the main revenue composition, Internet business revenue achieved a month-on-month increase of 8.6%, and the number of members and revenue continued to increase; this shows that members have continued to improve their experience and satisfaction with the products and services provided by the company. The transition from a single advertising model to an AD + Membership Model has been initially successful; in the AI robot business, some progress has been made in the robotic drainage service of shopping malls. The sales volume of robot coupons has grown rapidly for three consecutive months, and the average GMV on Sunday has increased sequentially for 11 consecutive weeks.
In general, the company's Internet business has achieved some results through efficient adjustments to the business after experiencing huge external challenges. In terms of AI robot business, robot drainage services in shopping malls have gradually matured. The next step depends on the company's achievements in the original business, as well as the company's future progress in deepening cooperation with high-quality shopping malls and catering merchants.
Cheetah Mobile which from China was officially listed on the New York Stock Exchange In 2014,. the company's products have approximately 700 million monthly active users on the global mobile terminal so far, and more than 70% of users come from overseas markets. Its mobile tool application family includes "Cheetah Clean Master", "CM Security", the game matrix includes "Piano Tiles 2", "Rolling Sky ", "Dancing Line", etc. The founders of the company also have a forward-looking vision, as early as 2016 when the company's performance was at a low period, with regard to actively transforming the company's business, the company has formulated a "Three-Step Strategy". The first step is to stabilize the tool business and create cash flow. The second step is to make content-based products on the basis of tool cash flow to prepare for the next 3 to 5 years. The third step is to make AI robots to prepare for the next 5 to 10 years. In terms of content products, it mainly invested in Musical.ly, launched the live social product LiMe, and acquired News Republic, but it was sold to ByteDance in 2017 due to competition in overseas markets. In terms of AI robot business, the company is not entirely dependent on independent research and development in fact, the company invested 40 million yuan($6.15m) in "Orion star" as early as 2017, it's related voice recognition and visual recognition technology is "Orion Star", it only provides back-end analysis scenarios and data accumulation. Although the proportion of revenue generated as of today is still small, the potential for future development can be expected. There are many landing scenarios for service robots, including catering, hotels, retail, elderly care, real estate, finance, shopping malls and supermarkets. For the AI robot business, the outside world is still more optimistic about its development, because the company has Internet genes with a technical foundation, and its founder Fusheng was also an old colleague of Lei Jun, who is the founder of XiaoMi mobile phones, and the company's largest investment shareholder(Kingsoft Co., Ltd)accounts for 48% of the shares, and the(Tencent Holdings Co., Ltd.) accounts for 16.8%. The resources and technology supported by these two major shareholders can obviously provide great support to Cheetah Mobile .
However, competition in the Internet industry is extremely fierce, and domestic and international policies are full of uncertainties,the company has failed to continue to create high-profit growth. Its market capitalisation has fallen from a peak of $5bn to $300m last year, after the market's tool products were completely removed from the shelves of Google, the company's related businesses were greatly impacted and resulted in a decrease in revenue, especially the monetization of advertising, because the company's main business was previously focused on overseas and relied on Google, the company's stock price has fluctuated at a low level and has not performed very well since last year, Therefore, Therefore, in order to maintain the healthy development of the business and maintain the cash flow of the company's related businesses, the company continued to sell some overseas assets last year , such as the additional 980 million yuan($150m)in the 2020 financial report are the source of its revenue.
The main problems to be solved in front of the company are: 1. How to reduce costs and operating expenses and improve operating efficiency,Because it involves whether the company can have enough capital to support the transformation of the business. The just-announced interim report shows that its total costs and expenses have fallen by 53.1% year-on-year, which shows that certain effects have been achieved, but there is still a need to make more large-scale reductions to balance related operations. 2. How can AI robots serve more people and be monetized, generate more profit in Q3 and next year's financial report, increase their business as a percentage of revenue, and ultimately be recognized by the market and get a higher valuation. only by solving some of the main problems above can the company truly realize the transformation of its business and gain a foothold in the cruel market competition.
Seeking Alpha's Disclosure: Past performance is no guarantee of future results. No recommendation or advice is being given as to whether any investment is suitable for a particular investor. Any views or opinions expressed above may not reflect those of Seeking Alpha as a whole. Seeking Alpha is not a licensed securities dealer, broker or US investment adviser or investment bank. Our analysts are third party authors that include both professional investors and individual investors who may not be licensed or certified by any institute or regulatory body.