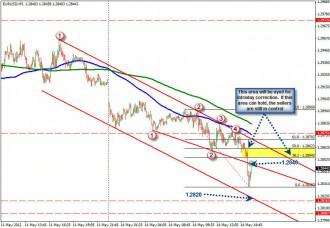 The EURUSD (NYSEARCA:FXE) has taken another sharp fall and has moved to the lowest level since January 18th, 2012
Low for the year is 1.2623. This was reached on January 13th, 2011
From January 5th to January19th the price stayed below the 1.2875 level.
While in that area in January, the 1.2805-16 was an area where the price had floor/ceiling (see chart below). This is a target area for profit taking on a first test at least.
The market will be eyeing the 1.2854-62 correction zone (this is the last leg or wave lower today). If the price can stay below this area, the sellers remain in control and the dip buyers are likely to be worried.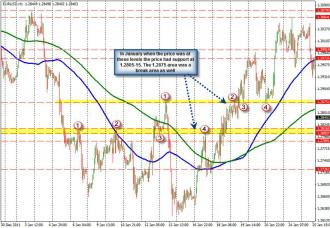 http://www.forexlive.com/blog/2012/05/14/eurusd-continues-the-fall-in-ny-trade/