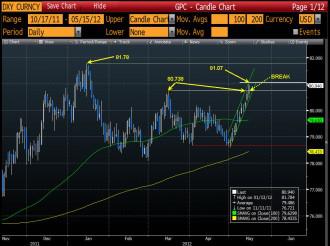 The fall in the EURUSD (NYSEARCA:FXE) (and others) has helped push the US Dollar Index (DXY) above resistance at the 80.738 level. This level capped the high yesterday. It was the high in March 2012. Traders should now use the level as support for the pair. The next target above comes in at the channel resistance at the 81.06 area. The high for the year comes in at the 81.78.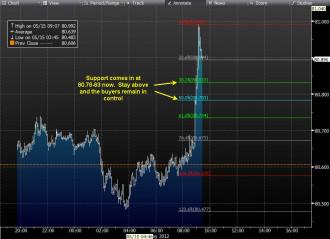 On a correction, if the buyers hold the low above the 80.78-83, they remain in control. It also is a sign that the sellers cannot prove they have the power to overtake the buying interest. If the market can get below this area, it would muddy the water and could suggest some other events are taking control. For the time being, the dollar gets the nod.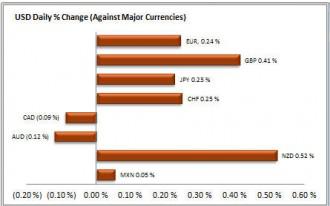 The dollar is only down against the AUD and CAD currently.
http://www.forexlive.com/blog/2012/05/15/us-dollar-index-breaks-higher/