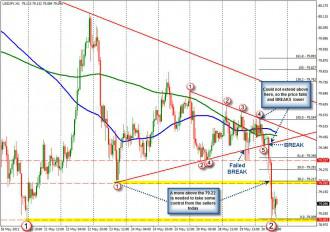 There is a reported barrier option at the 79.00 level which has stopped the price decline today. The low reached 79.01. The same level held support on May 18th. A move below opens the door for further selling but expect the fight.
On the topside resistance now comes in at the 79.22 area. This is the 38.2% of the trend move down today and near the low from May 23rd (see chart above ).
Looking at the daily chart below, the 61.8% retracement of the move up from the Feb/Mar 2012 rally comes in at 79.13. The correction off the 79.01 low moved up to 79.159 and quickly reversed. Holding below this level could be giving those option barrier defenders some fear pains. Bears in firm control below these resistance levels.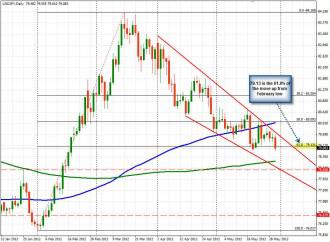 http://www.forexlive.com/blog/2012/05/30/usdjpy-held-up-at-the-79-00/