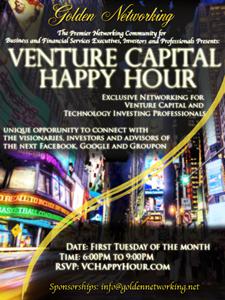 William Alden reports for The New York Times that the billionaire head of Greenlight Capital is helping bankroll a venture capital firm started by his father and his younger brother. A world away from Wall Street and the tech money culture of Silicon Valley, the Einhorn family started a venture capital firm here, which raised a $40 million fund last year. Where do you from here? A number of options will be discussed at Venture Capital Happy Hour (http://www.VCHappyHour.com), on Tuesday September 4, 6:00pm.
Located in an office building across the street from a strip mall near the edge of the city limits, Capital Midwest got started years after prominent venture firms in the region and around the country had established themselves. Its fund is about a fourth the size of the industry average, according to Thomson Reuters and the National Venture Capital Association.
But the company has its own views on how to manage investments. Instead of merely serving as an angel investor that provides money but little hands-on support, Capital Midwest pays close attention to a company's ability to chart a path to generating revenue. And if a company financed by the new fund doesn't provide the investors an exit within five years - through an acquisition - then Capital Midwest requires the company to buy back its shares.
So far, Capital Midwest has benefited from a scarcity of venture capital in the region. Its current fund had an internal rate of return of about 43 percent through late August, according to Daniel Einhorn. In March, the firm sold its stake in one company, Therapeutic Proteins, which manufactures generic versions of biological drugs, for double its initial investment.
"My parents were big supporters when we launched Greenlight," David Einhorn said in an e-mail. "When Dad and Danny started Capital Midwest, I was thrilled to support them and the firm."
Only recently did the family move into venture capital, when Stephen Einhorn, who had a long career advising specialty chemical companies, opted to try something new. In 2008, tapping Stephen Einhorn's local connections, the firm raised its first venture fund, of just $4.5 million, and became known as Capital Midwest.
Capital Midwest tends to keep its distance from flashy young companies. A frequent target of Daniel Einhorn's scorn is Groupon, a Midwestern company that became a darling of Silicon Valley but has suffered since its public debut last year. Daniel Einhorn says he advised David to bet against Groupon when it went public. "He still owes me for that one," Daniel Einhorn said with a laugh, adding, "It was one of the best ideas I've had.
Venture Capital Happy Hour, featured in The New York Times, is produced by Golden Networking (http://www.goldennetworking.net), the premier networking community for business executives, entrepreneurs and investors. Panelists, speakers and sponsors are invited to contact Golden Networking by sending an email to info@goldennetworking.net