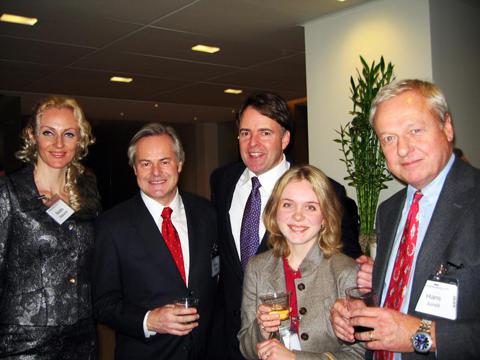 It's been four weeks since Knight Capital's new trading software went berserk and nearly bankrupted the company with a loss of $440 million. In the days following the incident, reactions have been swift and harsh, with some pundits calling for more oversight with others continuing to insist that the market will sort this out by itself. However, even the most steadfast electronic market structure supporters are beginning to admit that something needs to be done after the latest event, which dramatically diluted shareholders and left it scrambling to raise capital over the weekend.
Traders, quants, investors, hedge fund managers, professionals and journalists will converge at Golden Networking's High-Frequency Trading Happy Hour (http://www.hfthappyhour.com/) on Tuesday, September 11th, from 6PM-9PM, hosted by Edgar Perez, author of "The Speed Traders: An Insider's Look at the New High-Frequency Trading Phenomenon That Is Transforming the Investing World" and the forthcoming "Knightmare on Wall Street." Perez was recently featured in The New York Times' Room for Debate on How to Regulate High-Frequency Trading (http://nyti.ms/NfUW3t).
It seems only appropriate that since Golden Networking's High-Frequency Trading Happy Hour falls on September 11th, a commemoration should be held as well. In fact, these horrific events had a profound and lasting impact on the financial services industry. The industry was severely tested by the terrorist attack on the World Trade Center, home to dozens of banks, insurance companies, brokerages, and securities firms in the city recognized as the financial capital of the world. Yet the catastrophe also demonstrated the enormous resiliency of the financial sector. The devastation wrought by the terrorists was mind-numbing in its scope, but failed to achieve its objective of paralyzing the nation's financial system.
Golden Networking's Hedge Funds Happy Hour (http://www.hfhappyhour.com) networking receptions so popular among executives and professionals with a focus on finance and investing. Hedge Funds Happy Hour is produced by Golden Networking (http://www.goldennetworking.net), the premier networking community for business executives, entrepreneurs and investors. Panelists, speakers and sponsors are invited to contact Golden Networking by sending an email to info@goldennetworking.net.