(October 18th, 2012, New York) Dr. Robert Vambery, Professor of Marketing and International Business, Pace University, will speak at Golden Networking's China Leaders Forum 2012, "Political and Economic Challenges for Xi Jinping, China's President-in-waiting", December 7th, New York City, conference that will examine the political and economic challenges facing China nowadays and the long-term opportunities that will be created in the world's largest economy by 2016.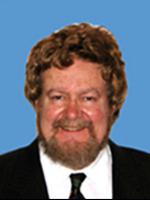 Dr. Vambery is the coeditor and coauthor of the book International Business Knowledge: Managing International Functions in the 1990s with W. Dymsza and the author of the book Capital Investment Control in the Air Transport Industry. He presented papers including "High-Tech Global Export Strategy Model for Accelerated Growth of Developing Countries" with T. Um, at the Academy of International Business, British Columbia, and Canada. He also authored a two volume monograph with L. Kanuk, for the U.S. Department of Commerce entitled "Industrial Policy for the Maritime Industry."
Dr. Vambery is a cofounder of the journal Maritime Policy and Management. For nearly ten years he served as Managing Editor and Editor at Large of the Journal of International Business Studies, the refereed journal of the Academy of International Business.
Dr. Vambery has extensive international experience including academic work assignments to all five continents and visits to over fifty countries and territories. He was part of a joint project with KPMG Peat Marwick and the Global Economic Action Committee that lead to the development of a training program for East European University graduates. He worked with the Kwan Fong Institute, Hong Kong on "Trading and Investing in Hong Kong and the People's Republic of China." In conjunction with the Global Economic Action Committee, he researched "Modernization of the Chinese Economy and its Role in the Global Economy."
For 12 years Dr. Vambery served as the Director of the Lubin School of Business Center for International Business Studies, overseeing the Institute for U.S.-Brazilian Business Studies, the Institute for U.S.-Canada Business Studies, the Institute for German-American Business Studies, the Swedish Program, the Tokyo Keisai Program, the Hakou University Program, the Middlesex University Graduate School of Business Program, the Fundacao Getulio Vargas (San Paolo) Advanced Marketing Program, and more than twenty other international seminars involving executives and graduate students from France, South Korea, Romania, Hungary, and Russia. For six years, Dr. Vambery also headed Lubin's graduate programs in international business.
In 2012, Dr. Vambery received the Global Business and Technology Association's Global Excellence Award for his work in the international business studies field. Earlier, in 2008 he received the Global Business and Technology Association's Global Excellence Award for his keynote presentation entitled "When Transparency Is Not Enough: from Global Financial Crises to Ethical and Environmental Challenges" delivered before 200 professors from some 40 countries at the Association's Tenth Annual International Conference held in Madrid, Spain. He made related presentations on the International Financial Crisis and on Ethics in Global Business before senior financial industry executives in Geneva, Switzerland, before mid-level executives in London, England and in New York City before members of various associations of African citizens and executives currently living and working in the United States. His current research and publications focus on the marketing of large size loans, international debt defaults, the causes of the trade deficits of the United States, and on global competition in strategic industries.
China Leaders Forum 2012 will provide attendees with the responses to the above-mentioned questions and the most up-to-date review of where the Asian giant stands and the challenges and opportunities for businessmen looking to expand their business with China when others only see growth contraction. Recognized experts, regulators, and strategists, will return to China Leaders Forum 2012 in its fourth edition to provide the information practitioners are looking for in an open and unbiased environment, highly conducive to the most efficient and effective networking.
China Leaders Forum 2012 is produced by Golden Networking (http://www.goldennetworking.net), the premier networking community for business executives, entrepreneurs and investors. Panelists, speakers and sponsors are invited to contact Golden Networking by sending an email to info@goldennetworking.net.