On Tuesday, October 4th 2011, venture capitalists and future business leaders will have the opportunity to mingle during a special Golden Networking Happy Hour event at San Rocco (39 West 24th St., New York, NY, 10010). This will be a unique opportunity to connect with the visionaries, investors, and advisors of the next Facebook, Google, and Groupon.

In addition to being an upscale forum for meeting potential investors or seeking out promising investments, this will be an opportunity to discuss some of the latest developments in venture capital such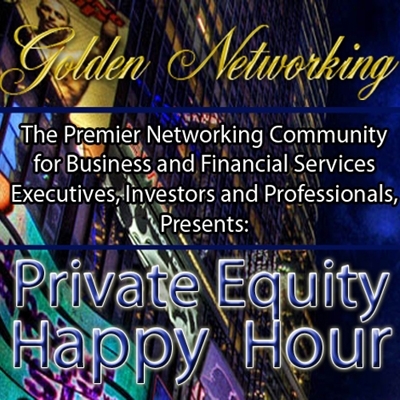 as a recent report from The New York Times, which confirmed that on Friday that two of Twitter's board members, Fred Wilson, a principal at the venture capital firm Union Square Ventures, and Bijan Sabet, a general partner at Spark Capital, have left the board.

"Bijan Sabet and Fred Wilson both played important and greatly appreciated roles in our success," Sean Garrett, Twitter's vice president of communications, said in a statement. "Both saw what Twitter could become before most anyone else. We look forward to their continued input as both investors in the company and passionate users of the product."

Panelists, speakers and sponsors are invited to contact Golden Networking by sending an email to info@goldennetworking.net. Golden Networking has been frequently featured in the press, including recent articles in The Wall Street Journal, "Happy Hour for High-Frequency Trading", The New York Times, "Golden Networking Helps Job Seekers Make Overseas Connections", Los Angeles Times, "Speed-addicted traders dominate today's stock market", Reuters, "Revamp looms as trading experts huddle at SEC" and Columbia Business School's Hermes Alumni Magazine, "10 Under 10".