Edgar Perez, author of The Speed Traders: An Insider's Look at the New High-Frequency Trading Phenomenon That Is Transforming the Investing World, will provide a session on The Future of High Frequency Trading at The Speed Traders Workshop 2012 Doha: How High Frequency Traders Leverage Profitable Strategies to Find Alpha in Equities, Options, Futures and FX, April 18th. Among other topics, Mr. Perez will discuss:
• Enhancing profitability: from equities to FX to cross-asset trading
• High frequency trading in the world: from the U.S. and Europe to China and Brazil
• Adding ammunition to the high frequency trader toolkit, FPGA, GPUs and enhanced technologies
• Turning the tables on high frequency trading: the transparency challenge for the buy-side
As reported by The Huffington Post, powerful computers scan dozens of markets and order millions of stock prices every second. These computers, situated in banks, hedge funds and trading firms around the country, identify small discrepancies in stock prices and trade hundreds or thousands of stocks within milliseconds in order to beat other traders. In Washington, D.C., regulators wait weeks to hear back from firms about specific trades. Initially, they do not find out the customer of the trade; they need to follow up with individual trading firms to eventually determine the customer's identity. In some cases, they do not even learn the time of the trade. The SEC cannot be sure that its sequencing of trades is accurate, since clocks across the stock market are not synchronized. Regulators have struggled over how to best deal with the quickly growing world of high-frequency trading. As computers conduct rapid-fire trades that regulators cannot even sequence in order, traders and investors are able to manipulate the market in ways that regulators cannot identify.
As high-speed computers play an increasingly important role in the stock market, Bonnie Kavoussi says, the Securities and Exchange Commission (SEC) -- the regulatory agency that is charged with maintaining "fair, orderly, and efficient markets" -- is determined to trade its audit trails for a computer system that can keep up with Wall Street's. The SEC proposed a rule last year that would create a computer system powerful enough to monitor high-frequency trading, and it plans to release a detailed blueprint in the next few months, according to The Wall Street Journal. The proposed computer system, called the consolidated audit trail (NYSE:CAT), would examine the transfer of U.S. stocks in real time, and it would identify the customers behind each trade as well as the time that each trade was made, down to the millisecond. The new computer system would give the SEC more complete information to identify the causes of sudden swings in the stock market and to crack down on regulatory violations, such as market manipulation and insider trading. Without such a computer system, the SEC is largely blind to trades that may be illegal.
High-frequency trading wields a growing amount of influence over the movement of the stock market. The total volume of trading in the U.S. stock market has escalated with the growth of high-frequency trading. The 2.8 billion shares traded every day in the U.S. stock market in 2000 have more than tripled to 8.5 billion shares traded per day in 2010, according to the Tabb Group. Meanwhile, the SEC has lagged behind. Several market experts pointed to the sudden stock market crash on May 6, 2010, as evidence that U.S. regulators need better equipment to investigate trading and the causes of stock market movements.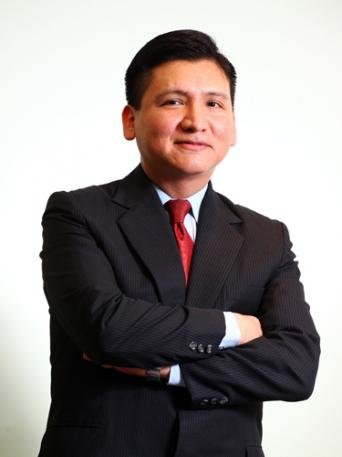 The Speed Traders Workshop 2012 Doha will reveal how high-frequency trading players are succeeding in the global markets and driving the development of algorithmic trading at breakneck speeds from the U.S. and Europe to India, Singapore and Brazil. The Speed Traders Workshop 2012 Doha kicks off a series of presentations in the world's most important financial centers: Seoul, South Korea, March 28, Kuala Lumpur, Malaysia, April 11; Warsaw, Poland, May 11; Kiev, Ukraine, May 18; Singapore, May 26; Shanghai, China, June 6; Jakarta, Indonesia, June 13; Mexico City, Mexico, July 27; Hong Kong, August 4, and Moscow, Russia, August 10.
Mr. Perez is widely regarded as the preeminent speaker and networker in the specialized area of high-frequency trading. He has been featured on CNBC Cash Flow (with Oriel Morrison), CNBC Squawk Box (with Geoff Cutmore), BNN Business Day (with Kim Parlee), TheStreet.com (with Gregg Greenberg), Channel NewsAsia Asia Business Tonight and Cents & Sensibilities (with Lin Xue Ling), NHK World, iMoney Hong Kong, Hedge Fund Brief, The Wall Street Journal, The New York Times, Dallas Morning News, Los Angeles Times, TODAY Online, Oriental Daily News and Business Times. He has been engaged as speaker at Harvard Business School's 17th Annual Venture Capital & Private Equity Conference, High-Frequency Trading Leaders Forum 2011 (New York, Chicago, Hong Kong, Sao Paulo, Singapore), CFA Singapore, Hong Kong Securities Institute, Courant Institute of Mathematical Sciences at New York University (New York), Global Growth Markets Forum (London), Technical Analysis Society (Singapore), TradeTech Asia (Singapore), FIXGlobal Face2Face (Seoul), and 2nd Private Equity Convention Russia, CIS & Eurasia (London), among other global forums.
Mr. Perez was a vice president at Citigroup, a senior consultant at IBM, and a consultant at McKinsey & Co. in New York City. Mr. Perez has an undergraduate degree from Universidad Nacional de Ingeniería, Lima, Peru (1994), a Master of Administration from Universidad ESAN, Lima, Peru (1997) and a Master of Business Administration from Columbia Business School, with a dual major in Finance and Management (2002). He belongs to the Beta Gamma Sigma honor society. Mr. Perez resides in the New York City area and is an accomplished salsa and hustle dancer.